Adorama Lights it Up Hot and Cold at a sweet price point: Is it worth the savings?
You know them, and have most likely purchased gear from them : Adorama has been around for years.
They have now seen a space in the market that they are looking to fill.
Actually a few, but we're gonna concentrate right now on the lighting market.
Let's look first at the Flashpoint DG600 monolight strobe.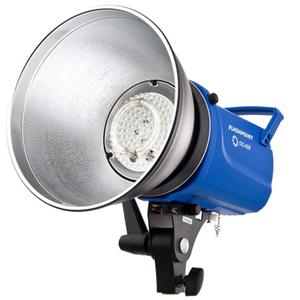 If you are used to using pro strobes, this set-up is a perfect, inexpensive, solution for travel, or back-up.
If you're just starting in this arena, the $200. price point will give you a whole new lighting experience.
The mono light design gives you the advantage of portabitiy as well, since you can add a battery pack, for about 150-200 flashes per charge.
Imagine being on location, ANYWHERE, and being able to light up the talent, or perhaps wedding party, without looking for an outlet.
And with 300ws per light, you're able to cover the whole crew.
There are no strange or proprietary modes to learn.
Basically you can adjust light output for 1/32 to full power ( about 5 stops in increments). The know feels strong and soft clicks through the increments.
C'mon, fit and finish has to be part of this. Metal parts have a powdered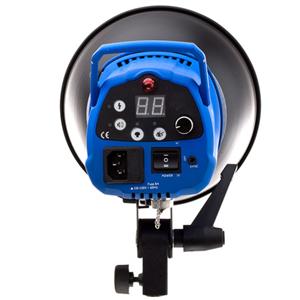 You get a built in optical slave, so wire won't be a problem. And a wired input if you are going to use your Pocket Wizards. The rear of the unit has all of the easy to use/understand controls.
For placement, the built-in handle is a nice feature. The bottom of the unit has a 5/8″ light stand socket, with good, not best, tightening knobs. It did always lock in place for us, but high end strobes in the same category, have a more deluxe feel.

There is a reflector bowl, with a polycarbonite cover for the strobe tube and LED modeling light, gives you a good starter set up.
Add in the umbrellas, light stands, and soft boxes and you have a very sweet portable lighting system, you should get years of use from.
The price is right as well.And with a company like Adorama backing it up right here in the states, you've got a good
check this rig for about $550.
By delivering 300 WS, you're well ahead of any speedlight game to start with.
The modeling lights are LED's so keep pretty cool.
On the hot side of the lighting world, it actually isn't that anymore.
Hots lots are around, but the tend has been to LED's.
The first one to market was Litepanels. Keeping up wth the market, we bought in. The price point was large but it was the best game in town.
Good broad soft light; battery powered, and expensive.
Although touted to be color correct, we still had some minor correction with 1/4 CTO gels. The company knew and sold a precision fit set.
So the market has now opened up from the early days of LED lighting.
Adorama has entered it with a couple of units, with the 500C LED unit being the light we reviewed.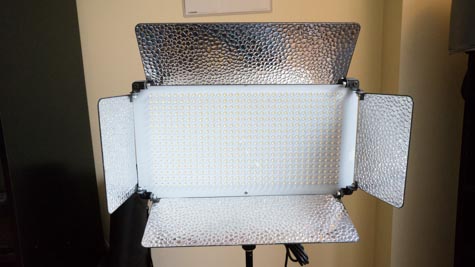 Overall the fit and finish was better than expected for the price.
It has two sets of LEDS bulbs, one set for Daylight balance and one set for Tungsten.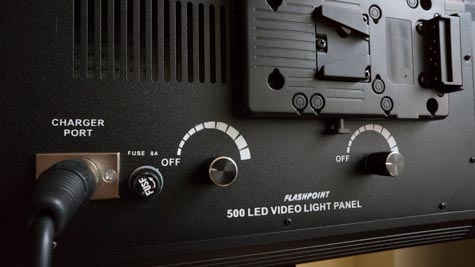 There is a rheostat control for each set, depending on the intensity of light needed.
You will be tempted to just flood the deal with both sets cranked to top intensity but be careful about the color temp.
One inexpensive APP we found to check on color temp is from a company called Alfa Kilo Beheer. The specs called for a temp range of 5300º to 5900º. A bit wide for my taste.
A coupla bucks and it allows you to do a simple color check with a blend of the LED's. Green was the color for the other lights and you may want to do some checking as you get ready to shoot. As always do your white balance before shooting. We love the Xrite Color Checker. Always in the bag.
There is no slot we could find to add in filters, but we go classic with a good springy wooden clothes pin (about $2.50 for a bag)

There is no frosted cover over the bulbs, so you get full blast, but be careful not to touch bulbs. Skin oils still not a good thing on glass.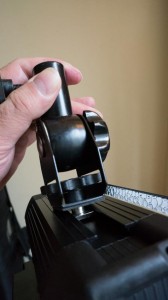 Built in reflective barn doors to help direct your light.
The connector for your light stand has a unique slot system for a side or bottom mount. This way you can adjust exactly the light position. Centered always worked for me but to each their own.
And then the price: Litepanels run about $1600. for a 1×1 daylight or tungsten.
The Flashpoint although it's bit smaller, sells for $200.
For the shooter who realizes that video can use good continuous light, or the photographer who needs a powerful burst of controllable flash on location, this new line up from Adorama deserves your consideration.
Heck, we just added the LED light to our traveling interview kit.
And yes, we do own a Litepanels set up, but at these prices, we can't resist.
You've bought from them before, so you know you can trust them to stand behind the product.