Bill Eppridge: In passing
We lost another one of the great photojournalists: Bill Eppridge – 1938-2013 Here is a remembrance of him by frequent contributor, Fred Bonilla.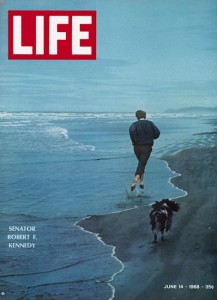 It was June 1968 and the cover page of a Life magazine brought home by my father literally changed my life. The magazine was a commemorative edition honoring Robert F. Kennedy after his tragic assassination and the image was of a serene RFK running on a beach in California with his cocker spaniel Freckles tagging behind. As I looked at it, it touched me that this man would be shot dead less a week after the picture was taken just like his brother & as Bob Dylan lamented, "the times they are 'a changing". I also admired the photographer that took the picture, not knowing that later in life, our paths would cross and he would become my friend.

His name was Bill Eppridge and that image would be one of countless that would be the hallmark of a 60 year+ career that would result in becoming one of the most prolific & prominent photojournalists of the 20th century. His subjects showed his versatility; The Beatles, Woodstock, 2 young drug addicts whose story was basis for the film Panic in Needle Park and many more. But he would be best known for the work he did for Life Magazine covering Robert Kennedy's 1968 presidential campaign and one tragic photo which captured RFK shortly after he was shot in the head, his head cradled by a busboy whose hands he was shaking just seconds before.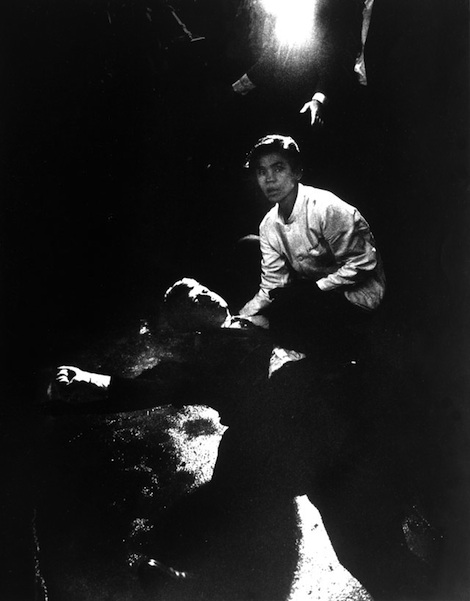 ©Bill Eppridge / Time & Life Pictures / Getty Images
Fast forward to 2010 at the camera store I work in at Stamford,CT. An old, slightly hunched man walks in and asks if I could help him. He was quick witted and quite funny and we hit it off immediately. We both had New Milford, Ct in common (we both lived there) & it wasn't until after he left that I was told that I was taking care of was none other than Bill Eppridge himself. The next time he came in, I ran like a kid to him and picked his brain for easily over an hour. All sorts of questions about equipment, technique and his subjects spouted out. and he patiently answered each one. We laughed, shot the breeze and then mutually realized that he needed to buy something. This would be a repeating pattern we would go over each time he came into the store. In our many conversations, what impressed me the most about him was not his knowledge,technique or advise but his humor and kindness to a fellow photographer. We inevitably got to speaking about his most famous photo and he anticipated the 2 questions that he must have been asked a thousand times. He stated that as he took the pictures of RFK in a pool of blood , he was horrified by what was happening before his eyes but was compelled to capture the events on film before his emotions got the better of him. And he was adamant that Sirhan Sirhan acted alone, despite some who said that there was more than 1 gunman. He paused as he spoke, the memories of that day haunting him and he remarked that the moment he took the shot, he stopped being a photographer & became a historian.
The last time I saw him, he walked in with the help of a cane/walking stick and talked about finally archiving his thousands of images (one result being a book of his images of The Beatles' arrival in the United States in 1964 coming out next year). He was still shooting, using a Nikon 1 he bought from the store after asking me to sell one of his Leica M3's he used on the RFK campaign (that was chronicled in his book A Time It Was) on Ebay. After I posted it, I got a phone call inquiring about the camera, asking if it was indeed his and was it used in the '68 campaign. Without a second thought, I gave the inquirer Bill"s phone number & was what resulted was an hour long conversation filled with the illustrious history of that Leica. And of course, it sold.
I guess that what you emulate over time results in the legacy of a person who has touched your life. I've noticed that in my own shooting, I would always take a series of shots of my subjects from behind. My wife noticed it and asked why. Well, it all started with a Life Magazine I saw in 1968…
I'm glad I got to know Bill Eppridge and his legacy (and images) will endure for generations to come.