Best of Show PhotoPlus Expo 2013: Light em up!
I walked the lines. pushed , prodded, was explained to, attached, and did visual drive bys.
Something had to jump out as the item with purpose, use of tech, design, unique properties.
It was not till day 3 of PhotoPlus Expo did it jump out at me, and almost made my wallet jump out with it.
It's the Rotolight.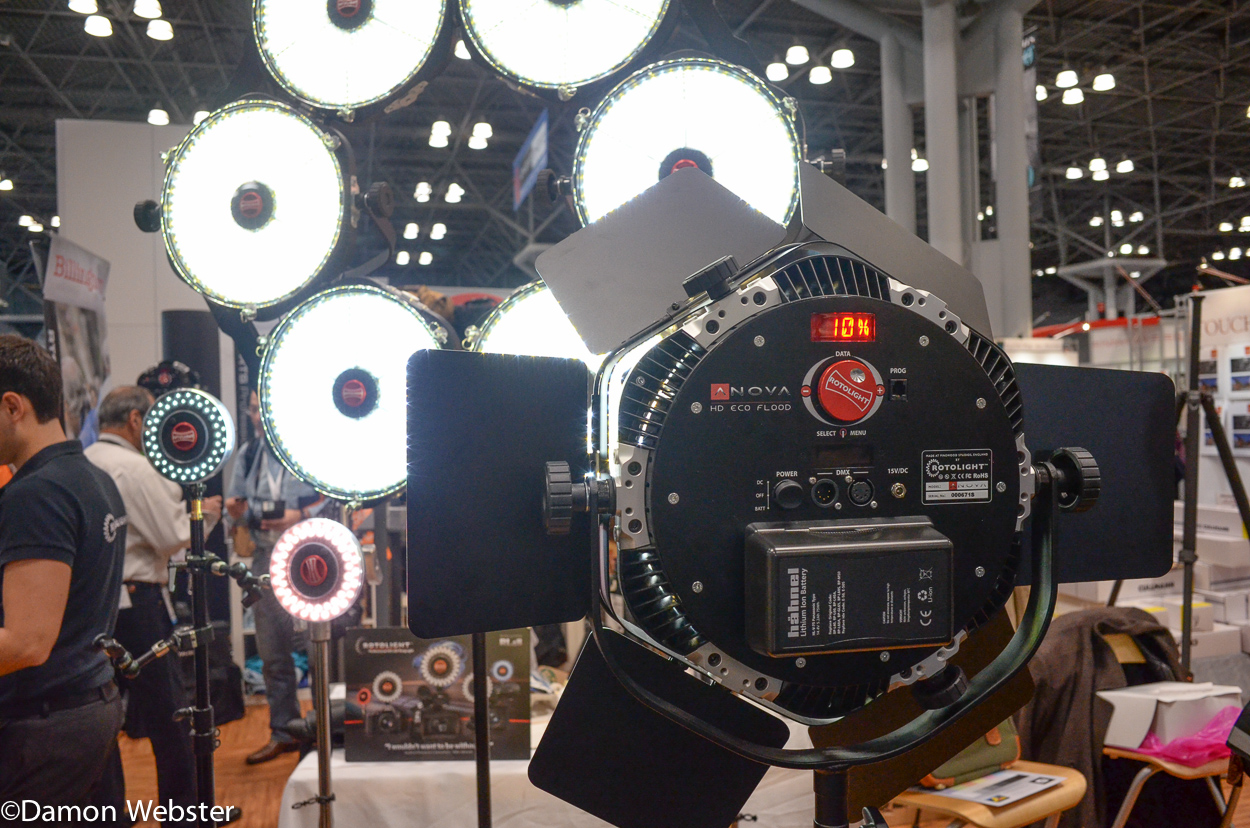 Let's go through some of the features of this LED light ,that actually are solutions to common lighting problems:
I will start with the price. About $2600. Not the cheap seats, but the high quality seats. Take a breath.
OK, show up to a location and struggle to gel up the light you brought to get a match with existing light.
You start losing stops as you gel, and losing time.
Let's face it: the first gen of LED lights were cool, beautifully made and didn't really have enough throw used by itself. Hence 4 banger 1×1 frames. And chances were you had to use a 1/4 Green CTO to balance.
Things have changed.
This light lets you dial in the color temp and match away. Or use the Magic Eye App.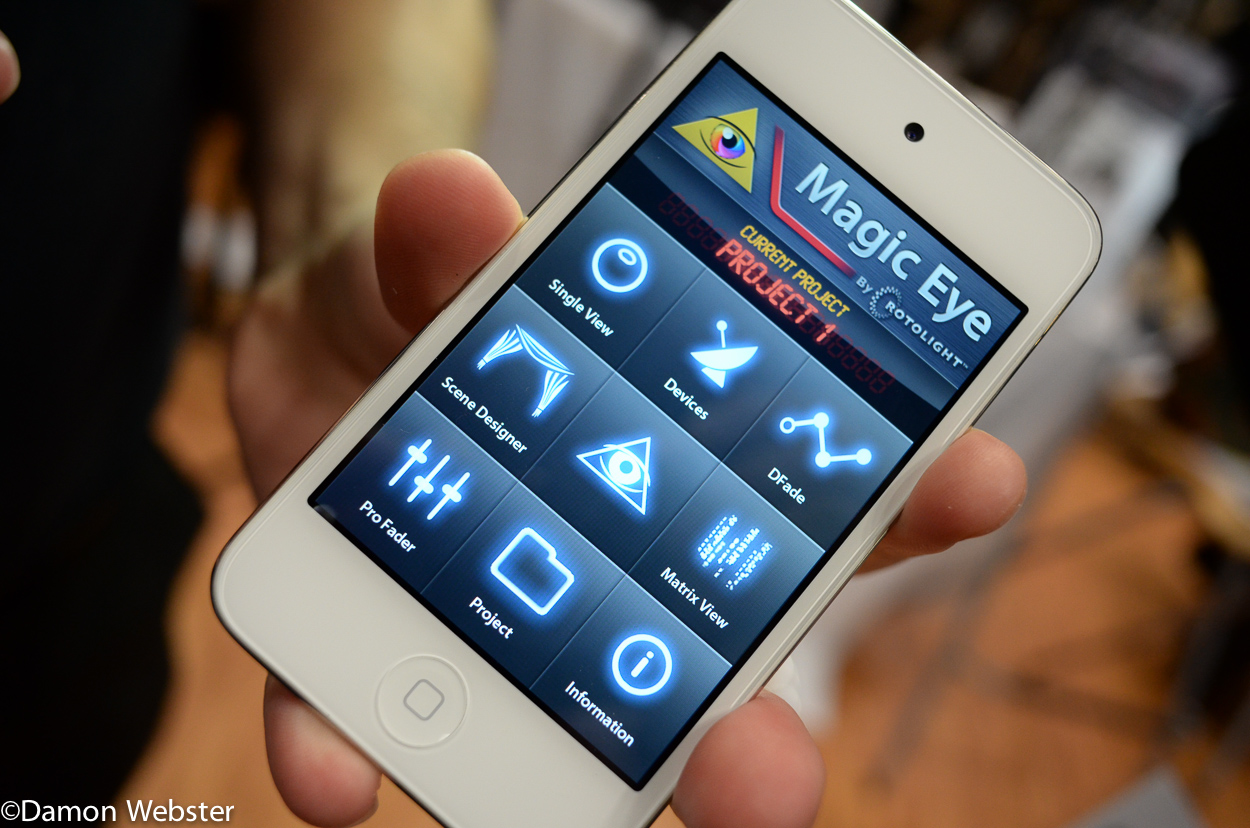 so Show up, set up and dial in the balance.
Whew. What more do you need.
I watched an interview cameraman, buy 2 on the spot. OK, he thought about for 3 days. The show special was sweet.
•Do you need to have the lights do a fade out or up? Sure, control it by the APP.
•Use the dial on the match to dial up intensity of the light as well as the color temp.
This is a company that 3 years ago, had a tiny space on the backlot of Paramount for CineGear. They sold these round battery powered lights, fit for your HD DV camera, and had gels stored in the body to color correct.
All for under $100. Still have and use mine.
[youtube id="1_aPHKpbu5g"]
OK, here is a bit more on the new BiColor Rotolight
[youtube id="UAX7VTEfoyo"]
So here is a company that saw a need, built  a better light that uses batteries as well, a nice round catchlight, all the accessories you can ask for.
•Need to replace LEDS? instead on the whole unit or a major part, the light is cut into pie slices so you can easily switch out the section for about $50.
here we go:
*Better Power consumption
* Higher light output with fingertip or APP controlled usage
*Auto Color correct and matching
*All accessories for light modifying are available (heck Chimera designed a soft box for it)
• has it's own wi-fi network for operation.
Works for me
Go to the site and check out the specs:
Now 350% brighter and featuring enhanced 'Best in Class' colour rendering, the new ANOVA V2 is a revolutionary bi-colour led floodlight with a super-wide 110 or standard 50 degree beam angle with a gorgeous soft light output that eliminates hard shadows and hotspots. The Rotolight Anova V2 Bi-Colour delivers 1000watt equivalent output whilst using 93% less energy than a standard Tungsten bulb with virtually no heat, and also includes a V-lock plate for battery operation on location as standard! Anova'Bi-Colour LED System is capable of accurately reproducing white light from candlelight through to full daylight in 10 degree Kelvin Steps, with a real time colour temperature display.
The Rotolight ANOVA also features full wired DMX control and inbuilt WiFi as standard, allowing wireless remote control of brightness, colour temperature, and system settings via iPhone or iPad , using the Rotolight Magic EyeTM App (available separately from the iTunes Store).
Rotolight's new 'Magic Eye' APP allows users to accurately 'sample' both the colour and intensity of ambient light using any iPhone or iPad, the ANOVA light will then accurately reproduce it. This revolutionary technology will also enable users to remotely sample colour temperature and transmit that across the world to the studio, enabling synchronization of colour both on location and in the studio. In the fader page, users will be able to control multiple lights, and store / recall scenes , with transitions, wirelessly.