MOMA's New Chief Curator of Photography Freshens Tradition
MOMA is long known for having a love affair with photography, and maintaining one of the most sophisticated palettes, while evolving and promoting the new talent.
And now,Quentin Bajac, MOMA's new chief curator of photography, has a chance to show a fresh vision in curation in one of the temples of photography.
A World of Its Own: Photographic Practices in the Studio February 08, 2014–October 05, 2014
I won't lie: It took 2 visits to appreciate.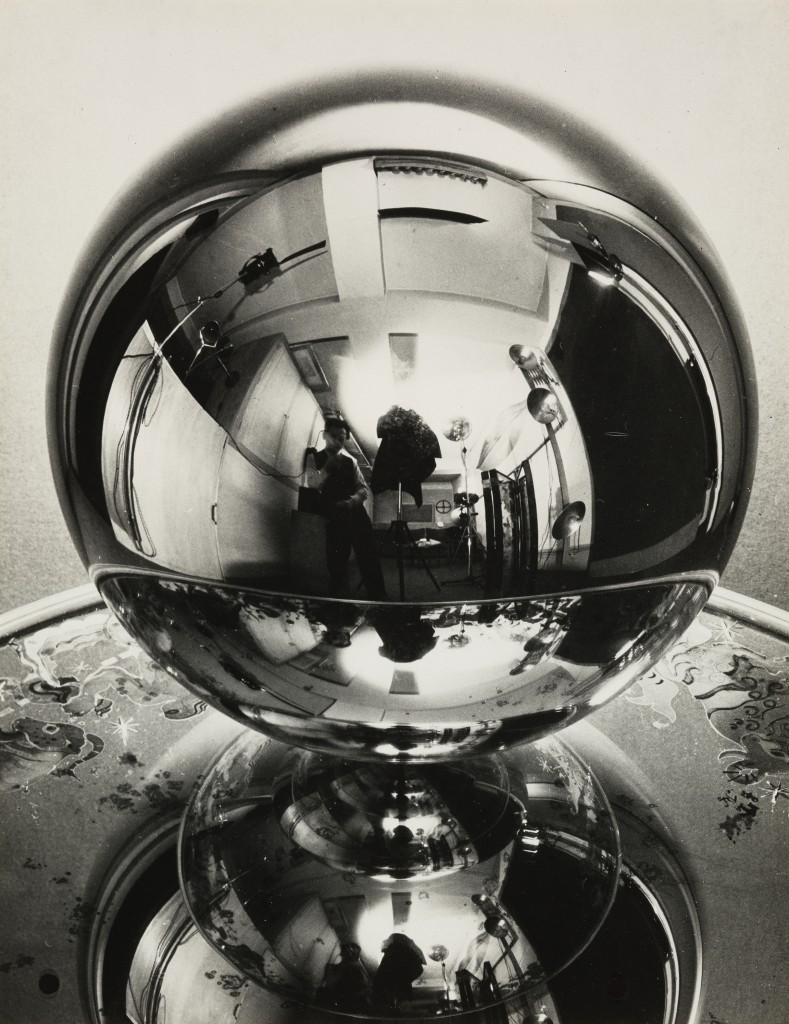 Man Ray. Laboratory of the Future. 1935. Gelatin silver print, 9 1/16 x 7″ (23.1 x 17.8 cm). The Museum of Modern Art, New York. Gift of James Johnson Sweeney © 2014 Man Ray Trust / Artists Rights Society (ARS), New York / ADAGP, Paris
Each room is broken up into an exploration of the different uses of the studio: As Stage; Set; Neutral Space (where time and space have no relation ala Avedon); Virtual Space, as created by the darkroom or computer,And as Playground.
At first blush, the promise of exploration of a photographic artists space is a huge chunk to bite off.
With quotes from Man-Ray, and a continuous running film of an artist setting up a simple studio for the 20's, the ride was on.

Hitting you square on in the next room, is a beautiful sequence of Charlie Chaplin, by Edward Steichen, that I had not seen since the retrospective at Jeu de Paume years ago.
Oh the classics are here, for sure: Juliet Margaret Cameron, Paul Outerbridge, Barbara Morgan, and even Dr, Harold Edgerton.
The flow seemed to come on strong at the open, and by the 3rd room had leveled off, although there is a Lucas Samaras piece with Polaroids, which told the big story for me. even braking the 4th wall with India ink drawing on the images.

Lucas Samaras. Auto Polaroid. 1969-71. Eighteen black-and-white instant prints (Polapan), with hand-applied ink, each 3 3/4 x 2 15/16″ (9.5 x 7.4 cm), overall 14 5/8 x 24″ (37.2 x 61 cm). The Museum of Modern Art, New York. Gift of Robert and Gayle Greenhill. © 2014 Lucas Samaras
The large back room of the MOMA gallery is always a hard room to lay out, But Mr. Bajac did quite well. By bringing in large provocative images to your right, the viewer is drawn to the next part of the gallery.
Here is where there is a break from the past as well.
The whole space is used for one concept! It does a fine job of exploring the premise, including an edgy Rube Goldberg-esque video, which stopped every crowd in their tracks on multiple days I stopped in, and a couple of wonderful William Wegman dog videos.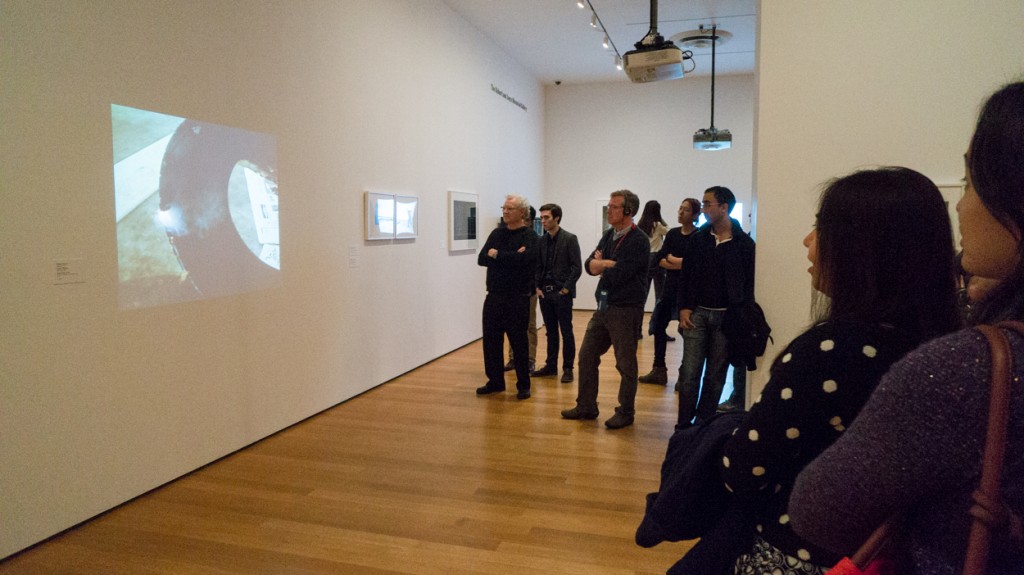 There is an advantage of living near MOMA and making multiple visits to exhibits.
If I was there for one visit, it would be a long, lingering, one. A cursary swing wouldn't give the complex show the attention it deserves.
Looking forward to the breath of fresh air Mr. Quentin Bajac will bring to my favorite place on earth, The Museum of Modern Art.
The Museum of Modern Art
11 West 53 Street
New York, NY 10019-5497