Morrison Hotel Gallery : All you Need Is Love..and $700.
50 years ago, Beatlemania hit the US shores like a tsunami. From the first playing of "I Want to Hold Your Hand" on the local radio stations, to the epic performances on the Ed Sullivan Show, no other music group changed the way we did so many things.
Not Elvis, Not Sinatra.
And the fascination with these 4 musicians (do I really need to name them?) was grabbed by the media, with both hands. More if they had them.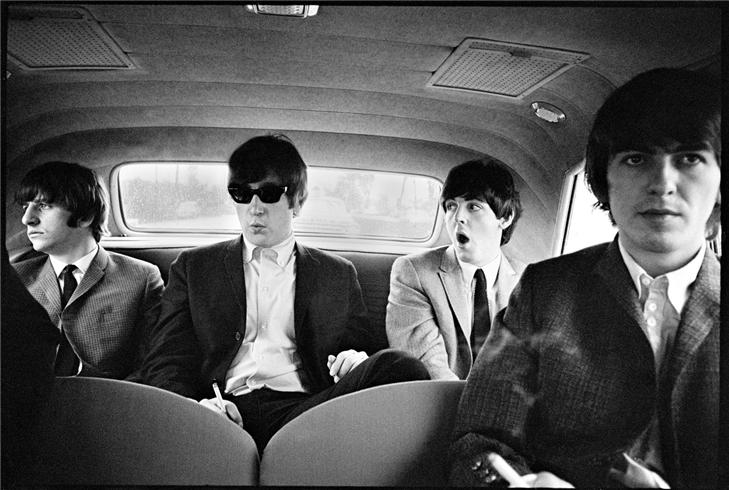 Beatles in Limo
© Curt Gunther, 1964
Estate Stamped
One of our finest fine art music photo galleries is currently showing 50th Anniversary of The Beatles' First US Tour, on both East and West coasts a selection of photos from a variety of photogs from that seminal year.
The Morrison Hotel Gallery is one the niche galleries that speaks to a darn huge segment of the population: Music lovers!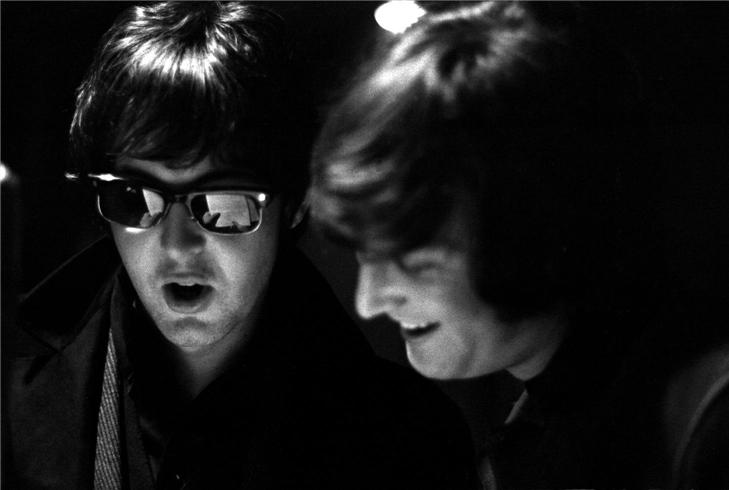 Paul McCartney, & John Lennon, England, 1964.
© Robert Whitaker, 1964
Christmas Show Rehearsal, Donmar Hall, London.
Extra special about this showing is that Julian Lennon, John's first son, curated the exhibit.
You are promised a very special look inside that time. And not all images are in one gallery. You should check into the online catalog for a full look.
I couldn't help imagining, how John's son got through the process.These were all in his time as a child, as the fame was exploding and he was about 1 year old. A Hard Day's Night becomes normal from a toddlers point of view.
The fame and legacy has been lived with, but these images speak to the time of the start of the idolatry. How does one bring a personal eye to a phenomenon that has a global and multi-generational connection ?
Perhaps this exhibit is a start.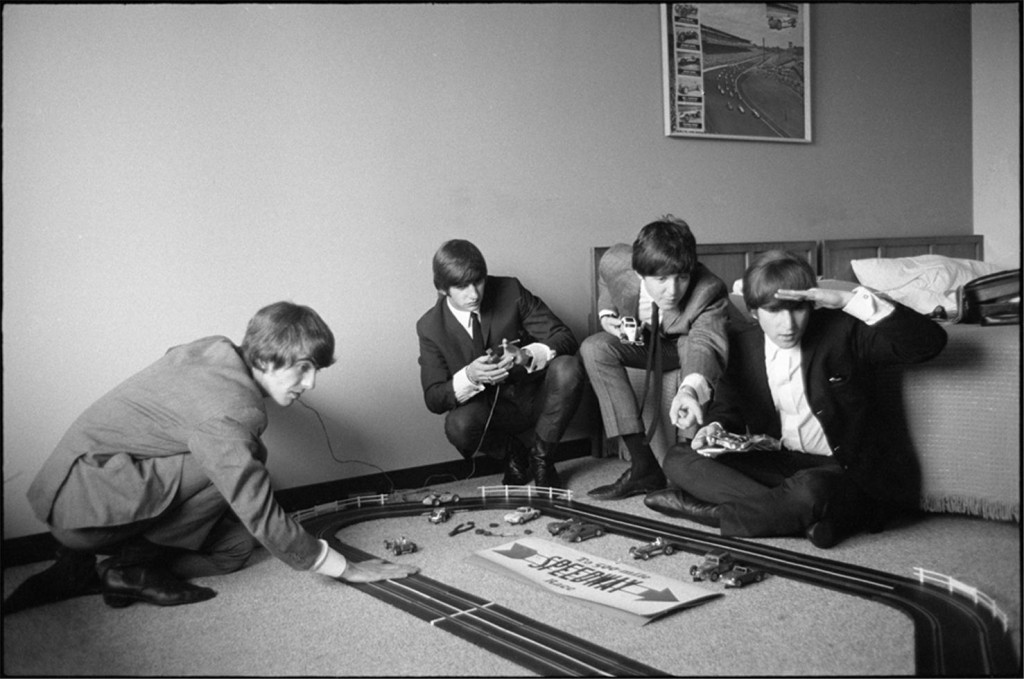 The Beatles, Indianapolis, IN
© Curt Gunther, 1964
With a selection of images that are period pieces of PR delights, to more intimate moments from the road, and the studio, the curation shows you that dichotomy of perception.
What is great for the Beatles fan is that these are all photos from the original photographers or their estates.
Prints start at a very reasonable $700. per 11×14 print. They will also frame your print for an additional fee, using UV plexi, protecting your investment.
The Beatles are an emotional, musical touchstones for so many people, that a gift of a print from this catalog would go a long way on many levels.
And keep checking back into the gallery for upcoming exhibits.
If music is your jam, then this is the place for you.
In Soho:
Morrison Hotel Gallery
116 Prince Street 2nd Floor
New York, NY 10012
212-941-8770
212-941-8815 fax
Hours:
11:00 – 6:00 (Mon – Thur)
11:00 – 7:00 (Fri – Sat)
12:00 – 6:00 (Sun)
Morrison Hotel Gallery
Sunset Marquis Hotel
1200 Alta Loma Road
Los Angeles, CA 90069
Gallery phone number 310-881-6025