Lynn Goldsmith : Streets Of NYC @ Morrison Hotel Gallery
U2, NYC Thanksgiving Day Parade, 1982 ©Lynn Goldsmith/courtesy of Morrison Hotel Gallery
One thing you have to love about New York City is the incredible amount of quality photography at any given time.
While Upper East Side has AIPAD right now, Soho, and Morrison Hotel Gallery in particular, has some of the best portraits of the rock world you will ever see, by Lynn Goldsmith.

These are not performance shots, but the iconic portraits that she has captured in an over 40 year career. As you can see above, U2 is still here, but was at the beginning of their incredible rise in this shot.
Dylan? Springsteen? Van Halen? All here. And the show is not just about musicians. the celebrities she covered could fill a book.
And it does. Right here in Rock and Roll Stories

The crowd was finding their favorite celebs, on the back cover of the book. You probably would, too. She's shot
a ton of them!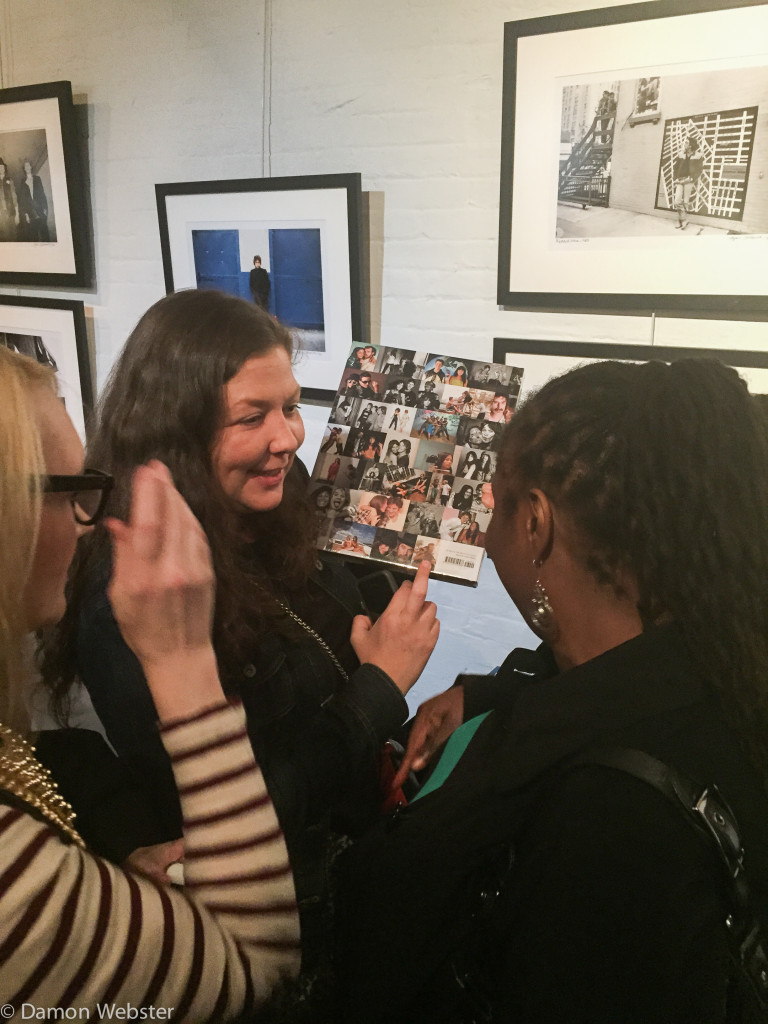 Another fave of mine from the show is this image of Keith Richards and Patti Hansen. Brilliant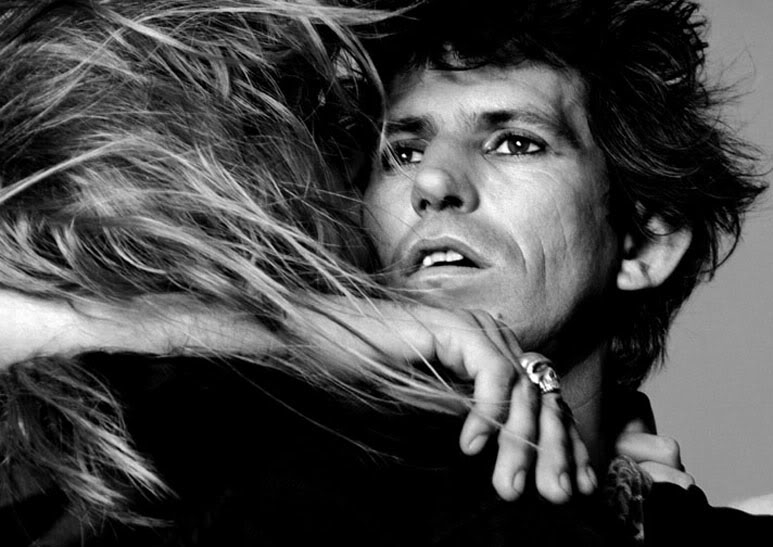 ©Lynn Goldsmith/courtesy of Morrison Hotel Gallery.
The prices are reasonable and archival digital prints are the format.
If you can't make it to the show, get the book. Seriously.
The official word:
For over 40 years, photographer Lynn Goldsmith has helped shape the mythical stature and captures the soul of artists and celebrities across media, genres, and eras. Now, Morrison Hotel Gallery is excited to invite you to enjoy a fascinating cross section of Goldsmith's work. Her exhibition
Streets of NYC offers an intriguing perspective on celebrity status with captivating images of entertainment icons walking the gritty streets of New York City. This unique anthology of Lynn's work will show from Friday, April 17th thru Wednesday May 6th, at Morrison Hotel Gallery Soho, located at 116 Prince Street.
Lynn's multi award-winning work has appeared on and between the covers of Life, Newsweek, Time, Rolling Stone, Interview, People, Sports Illustrated, and many other magazines as well as ten books and hundreds of groundbreaking album covers, including Patti Smith's Easter and Frank Zappa's Sheik Yerbouti. Her catalog stretches from capturing a youthful John Denver in 1973 to her recent stunning work with Interscope artist Lion Babe, featuring Jillian Hervey, (daughter of Vanessa Williams). The constant throughout her work is that Lynn considers her artistic intent to be about breaking limiting thought patterns. Streets of NYC captures a broad cross section of icons in the vibrant and gritty streets of New York. The featured images were taken after formal studio portrait sessions, when Lynn and her subjects would walk around NYC. These photographs present a profound juxtaposition, the raw streets of New York contrasted with images of pop culture's most beloved celebrities.
These visionary pieces convey trust, authenticity, irreverence, warmth, and playfulness and include photographs of rock stars and movie stars from Van Halen and Keith Richards to Richard Gere, Harrison Ford and Carrie Fisher; Laurie Anderson and U2 to Matt Dillon and Kevin Bacon and many others. This exhibit is a variation of famous faces on the streets of New York City from 1973 to 2013.
Lynn's work is in numerous museums and she's shown in galleries worldwide. In addition to her fine art photography, she has written songs with artists such as Sting, Steve Winwood, and Todd Rundgren. In the 1970s, she was a director for Joshua Television, ABC's In Concert, and one of the first directors of the film promotion for musical artists, Grand Funk Railroad's "We're an American Band." Lynn was the youngest member ever to be inducted into the Director's Guild of America. She has won numerous awards for her videos as optic music artist Will Powers.
Morrison Hotel Gallery
116 Prince Street || New York, NY 10012
212.941.8770