Versatile Pocket Light: Lume Cube – Get A Couple!
I first saw one of these tiny lights displayed at Photo Plus Expo, submerged in a tank of water.
As an ad guy, it got my attention as a marketing move, and problem/solution product. It worked!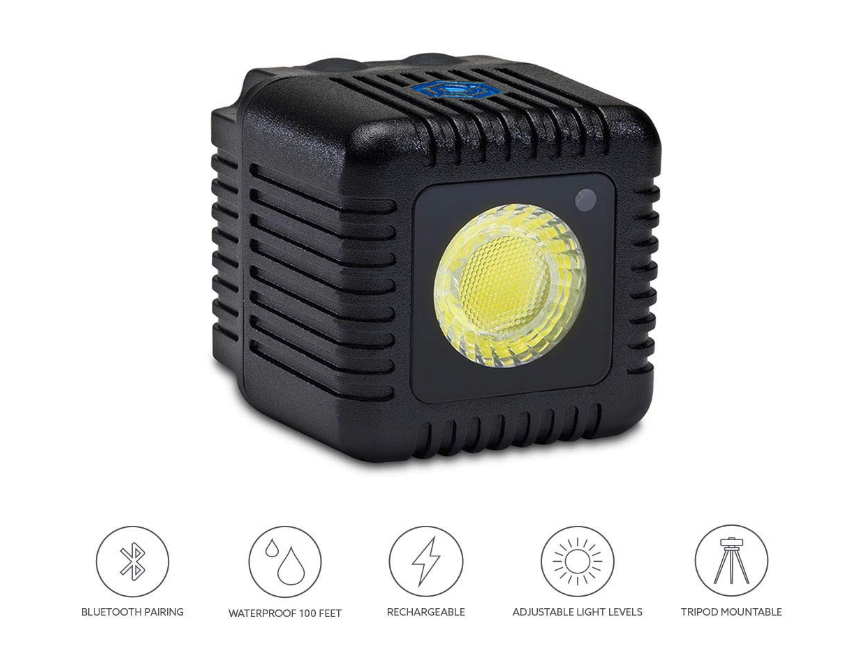 OK, for me it solved a ton of problems: The Lume Cube is a great little light to add to a GoPro for general use; An underwater light for surface level snorkeling; A vlogging light as a small addition to a smartphone; and a way to get light into small spaces. 1500 lumens? Yes, please!
There are now 2 versions of this light available- the classic, which goes to deeper depths (did I say that right?) of water, a series of magnetic add-ons to shape your light, and a little extra weight. The newer version , the Air is lighter, and for me, has a better natural color temp, closer to 5600K.
For either, although you can step up the intensity of light with a simple button press, I found the general light a bit intense. So they have either offered, or supplied diffusers, as well as color filters to adjust things. Much needed for my usage.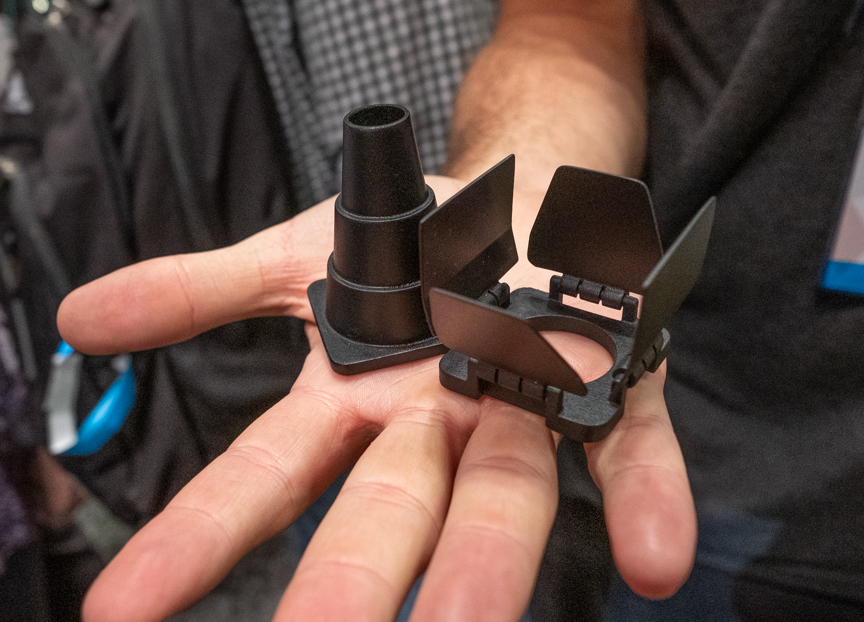 Now the original uses the magnetic cage to attached the diffuser,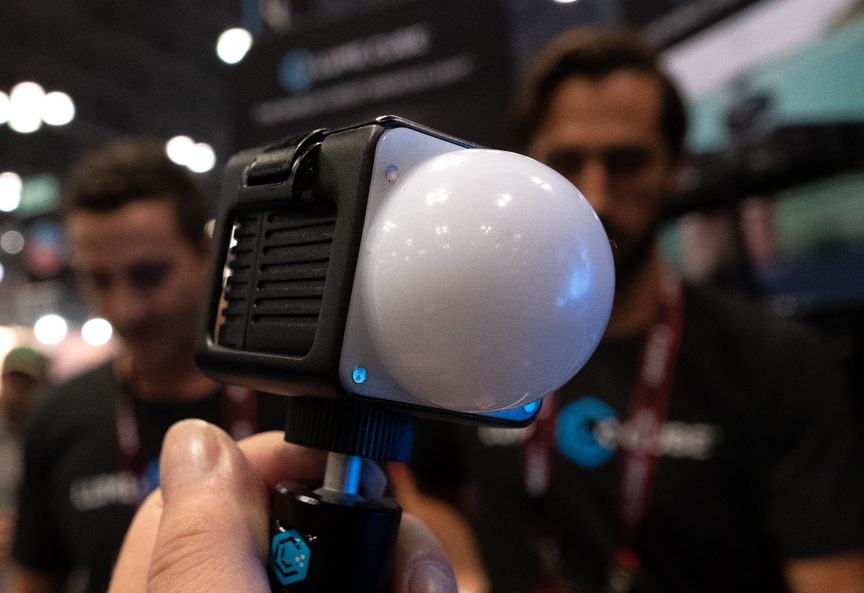 and the Air has a silicon one, that fits snugly onto the light.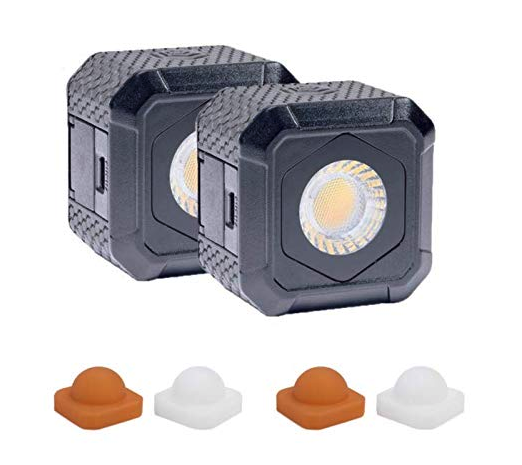 I do feel more secure with the magnetic way.
The clever add-ons really help you utilize these lights, and they have told me that many people who photograph small items, have found these invaluable
Double your light output with this action cam mounting rig. A little pricey, but when you buy 2 lights at a time, which I suggest, you have a pretty solid small footprint lighting set-up.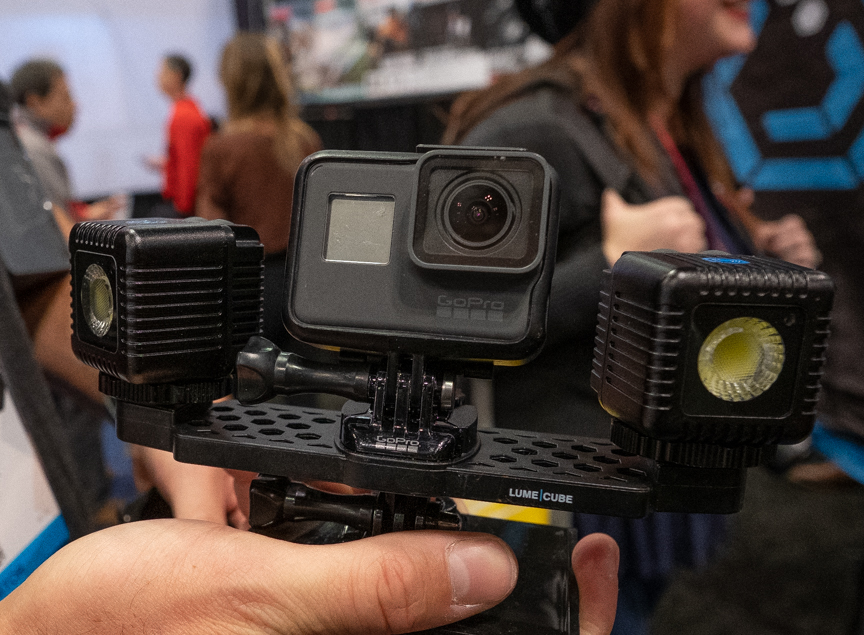 You can work the lights via bluetooth and smartphone. Honestly, I don't use the BT, really. It's a light. A good, solidly built, adjustable LED light!
Bottom line is that this lighting setup is one of the tools you need in your arsenal. I always travel with at least one Lume Cube, and it has been a life saver!
Here is one of my underwater setups, with a HitCase on the iPhone. I did have to do some digging in my photo toolbox to get it sorted. On the GoPro, went with a male to male 1/4-20. Please note that with new DJI ActionCam does not have a 1/4-20, so a little more work needs to happen.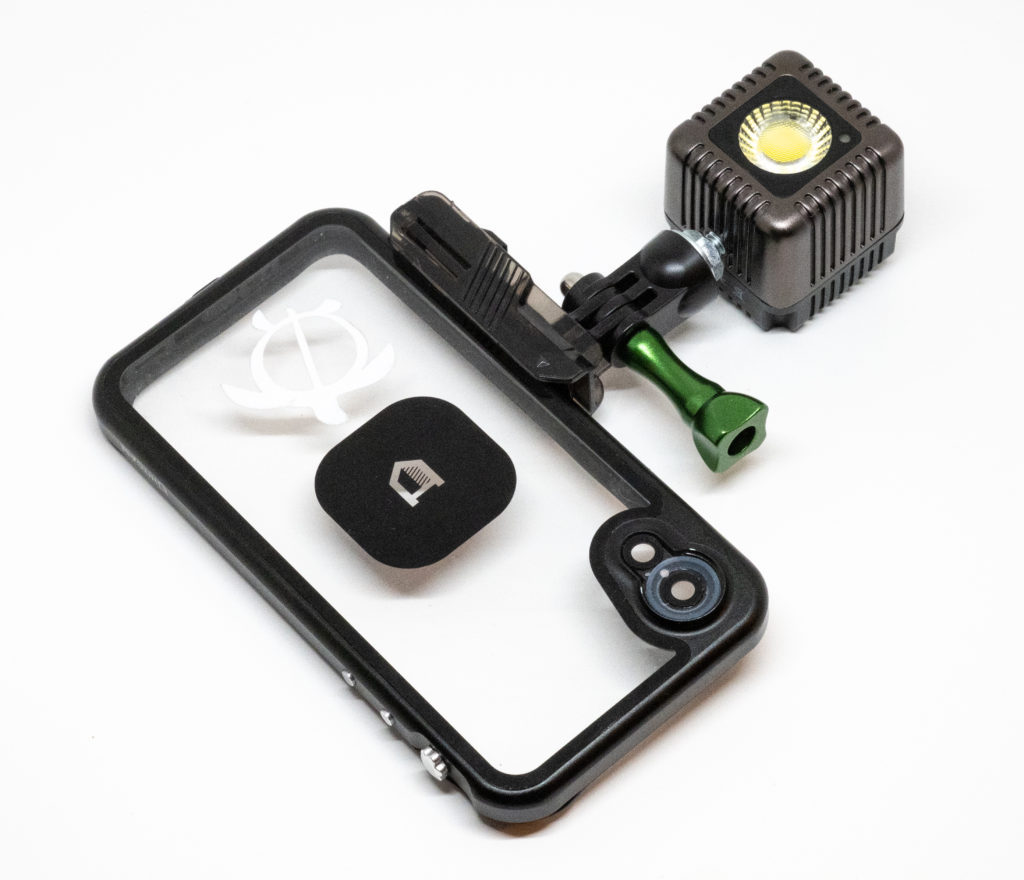 I would also HIGHLY recommend getting a proper case for the full setup
This one is avail on the Lume Cube site for about $30.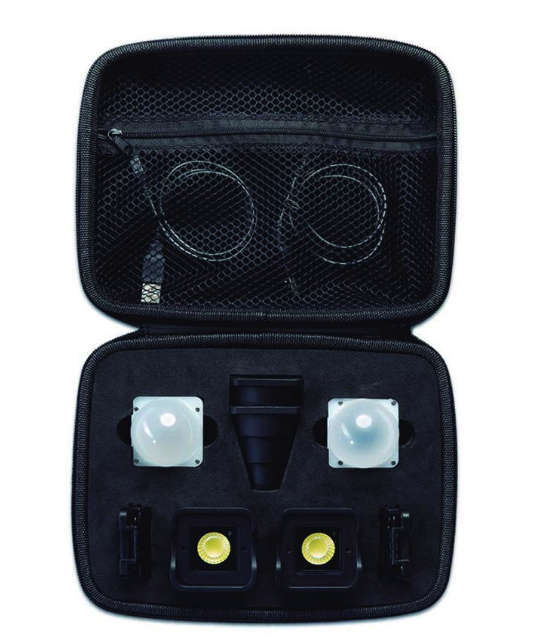 Or go full tilt and get the whole range! (sans the double bar)