Hol-ga! Hol-ga! Hol-ga!
Somehow I'm always reminded of the scene from Animal House when they get ready to have a Toga party. It's a chant for sure, except instead of getting wasted and wearing sheets, we're talking about the cult classic Holga cameras.
These little plastic cameras have garnered the most amazing following with Flickr sites, fan clubs, books ( Holga: The World through a Plastic Lens
), extra gear, and because these beauties have garnered the photographers of the worlds attention, they have some new models to bring out.
And we're giving a couple away right here.
Yeah, we dig the digi but now and again, we just have to hit the film. And the Holga series helps us open up.
Free your mind a bit.

If you know a bit about the Holga culture (or read here) there is a global camaraderie built around the photographic unknown. The sense of visual discovery.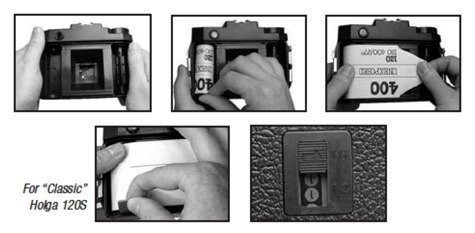 oooohhh, sexy! How many of you have done THIS before?
OK, plain and simple, it's a plastic camera with some light leaks, and a plastic low-fi lens that will expose your film correctly based on its shutter and lens, but the light leak situation, which can be controlled, is one of the bonds. Apparently.
When you can put your high end technology away for just a little bit, you may just shoot a little different. Or decide on your subjects in a new way. Check out that Flickr site and you can see what some folks have done with this little plastic unit.
I have seen shooters at major events, only carrying a Holga. Mind you they are probably way cooler than me, have a wool beanie, and knew the band GlasVegas way before I did.
Whatever the deal is, you have to try one of these. You may get hooked.
They use film and if you don't want to kick it totally old school, get the film processed and scanned to a disc ,and get back to Photoshop to work on them.
And Holgawood has arrived. This is a series of the classic, redone in cool color schemes matching to Hollywood Icons.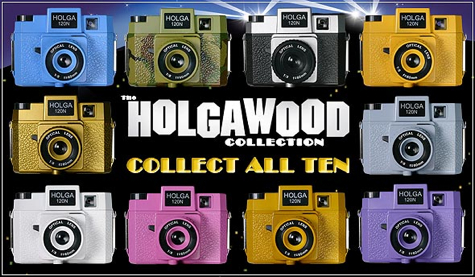 We are giving away the Twi-Lite Zone model, our favorite. Uses 120 film.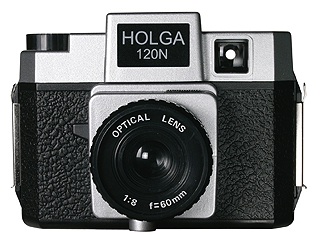 But wait there's more……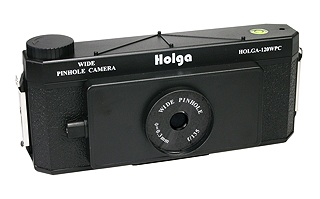 We are also giving away one of their new models the Wide Angel Pinhole, complete with a shutter release, which we recommend.
Did you know there is a national pinhole day?
Crazy right?
And here is a link to the HOLGA manual, just to wet your whistle.
Ok, now we have to tell you about the company we got these giveaways from: Freestyle in Hollywood.
Located off the beaten path in Hollywood, this 63 year old company has preserved a photographic heritage that blew our mind.
When we came in the doors, there was a small section, comparatively, of digital inks, papers, etc.
But looming in the rest of the floor space was a massive range of wet darkroom supplies. Trays, safelights, chemistry, and real photo paper. Yep, the silver halide kind. Oh, you can walk into most brick and mortar store and get some of what you may need for a wet darkroom, chances are it will be a very slim range of choice. We know. We've tried.
This is the mother lode.
All the goods you would need to make traditional prints. Plus every alternative process chemistry was sitting in righteous supply on the shelves. Even one set-up which we will be giving away soon, to make your own tintypes. Can't wait to do that ourselves. Dust off the Speed Graphic and go to town.
And right here they had all of the materials needed. To supplement that kit we'll give away, we picked up trays, safelights, and the right stuff to get it done.
One more thing: we found a sealed copy of Edward Westons Daybooks, which will be yet another giveaway, and was tough to find. Along with the traditional photo supplies, they had traditional books. Nice.
(We do love to shop for you all. Sharing good stuff is one of our favorite things.)
Anyway, they do have an online store you should should check out.
And get the catalog. There are some great articles on classic processes that will give you a historical reference, as well as get you ready to do some excellent alt processes yourself. Of course they carry all of your main camera needs , digital and traditional.
But their main focus (sorry) is the traditional B& W photographer. They even carry specifically, low toxicity, eco friendly b& w processing chemicals.
This company is the main supplier of traditional photographic supplies in this country, and take car of most of the educational needs of the schools and colleges.
Details on getting one of the cameras FOR FREE are included in next week's NEWSLETTER so sign up to be eligible.
It comes out every Weds. @ 9:00AM PST to your inbox.
And we ship ANYWHERE IN THE WORLD! With 2 great items, we'll set it up so all time zones have a great shot at em.
Some folks have told us that they signed up but have not received the NEWSLETTER. Check your spam box and maybe set you email filters to accept email from photoinduced.com. Sometimes all it takes is the word "free" in an email to send it to spam heaven. As opposed to free gift heaven.
BTW, Freestyle in Hollywood is doing a Leica Seminar at their store on Saturday, May 16th from 10-2. Should cost $20, but if you say you came from Photoinduced, It's free!.Limited spaces so check in with them at 1-323-660-3460)