Drawing to a close…
It has been an amazing week of screening work, checking it online, powerful seminars with the smartest people on the planet, and seeing our friends from previous years, at the 2009 Cannes Lions Advertising Festival.
Toss that all together onto the Riviera, and you have a pretty solid festival.
Even with the numbers down both in entries and delegates, the even has been one of the richest in years.
The work has been selective and the Lions organizers made sure to schedule high quality seminars every day, all week.
As a matter o fact it has been the seminars which are the big draw, with massive line-ups for each.
Kofi Annan, Bob Geldof, Spike Lee, Miami Steve Van Zandt, Roger Daltry, and the top marketing minds from the interactive and advertising business.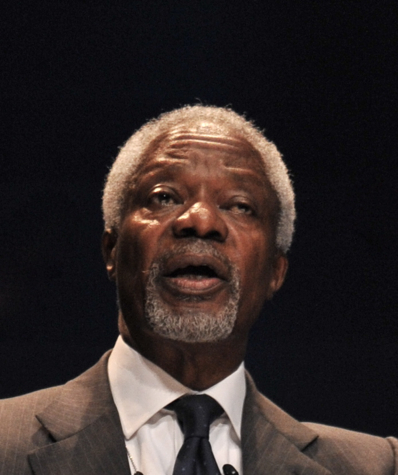 more photos after he jump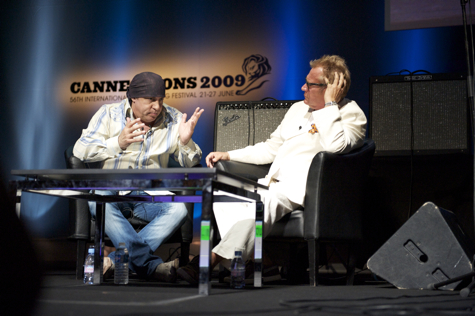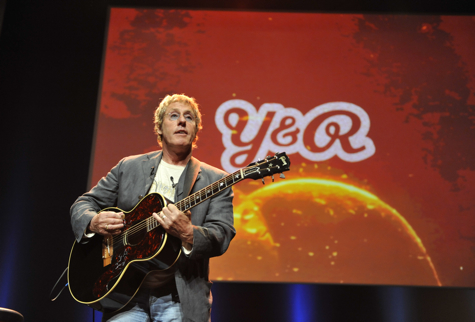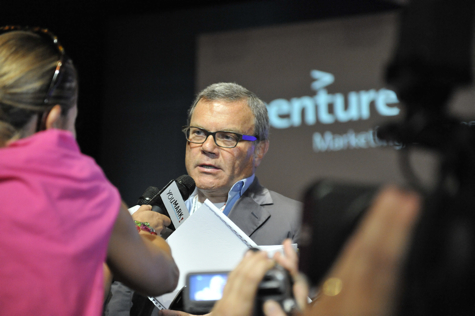 Sir Martin Sorell, WPP
If you wanted to get a clue as to where the advertising business, and our communication lives in general, are headed, this was the place to be , o question about it. As we've said before, Mad Men is a great show, but it sure isn't like we do it now.
The party scene was smaller this year, but allowed for more solid personal connections.
Due to economic scale backs, only the executive levels came from most agencies in the USA, yet the Euro and other markets sent some of their younger members.
The sales reps numbers were greatly diminished as the folks hey generally would deal with, were not in attendance.
Now by sending the younger creative teams, they may have gotten the best, compacted education possible, and served their companies well Access to the current crop of the smartest people in the room, was in abundance.
Later in the week, we'll bring you an interview with one of those teams, as we grabbed lunch with first time attendees from Hamburg.
All in all the best work is getting awarded, and tonight we'll see the biggest.
The Titanium awards for the biggest idea.
Check online at Cannes Lions , for the seminars and winning work samples
You'll be happy you spent the time.
Oh and of course there was lunch.
Sometimes a quick sandwich,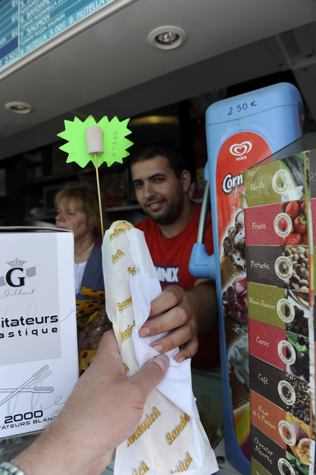 sometimes a little sit down;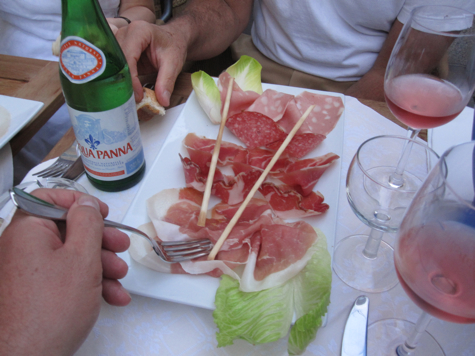 lots more to come.
Winners from tonight, the gear we used in the week, some real world reviews of what was in our bag, and more.