Weekly Giveaway – In a New York State of Mind: Saul Leiter
It's about the summer heat and the winter chill.
Photographer Saul Leiter, was able to bring a temperature gauge to his photographs, along with a gritty city feel, that put you there.
Whether it was his photographs of a waiter working in the sweltering humidity, or his classic wintry window, that let you experience the season with a human, working class ethic, told with a graphic design sensibility.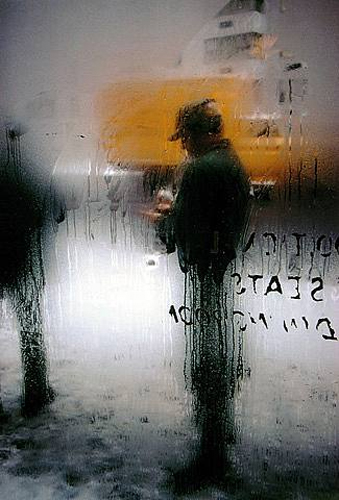 Photograph at right
© Saul Leiter
Including selections of his archive of Kodachrome slides, mostly unseen before this, the book came out last year and still remains one of our top choices for your 6ft of books. It is a blend of color and B&W work, printed by one of the best companies today, Steidl.
What's up with 6 ft of books? Essentially, photographic books you should have, minimally, that would fill a 6ft bookshelf.
If you have no others, these are the books to have. Our opinion, for sure, but we do consult.
Let us know what would fill yours.
To quote Mr. Leiter:
"I spent a great deal of my life being ignored. I was always very happy that way. Being ignored is a great privilege. That is how I think I learnt to see what others do not see and to react to situations differently. I simply looked at the world, not really prepared for anything."
Although making his primary living as a fashion photographer, he took to the streets with the rich palette of Kodachrome film, and the subtle tones of black and white to brought a beauty, to a raw urban scenario.
Not to change the flavor, or color something in that wasn't there, but to point out the subtlety of the reality.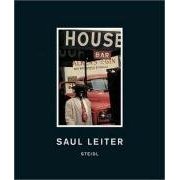 He is still shooting at 86, and is thankfully enjoying this rediscovery of his work.
This week we have a copy of this book, Saul Leiter

for one of you.
Add it to your shelf, but before you do, spend some time looking through it. A couple of times at least.
Details on getting this free from us will be in the NEWSLETTER, coming to subscribers at 9:00AM PST, on Weds.
There are a few other books of Saul Leiter's work, and you should also consider Early Color