Yep, he did it! Oncemany.com comes through daily
A short while back, we told about this artist selling off every day in the calendar year to you and you alone.
You can buy a day, add a concept, stir in a bit of background and Shane Rich will cook you up a heaping plate of photographic goodness promoting…whatever the heck you WANT!
Your business, a birthday, special event, a loved one, a graduation, you name it, this man will photographically interpret it for you.
Our day was Jan. 21st and here is how he saw photoinduced: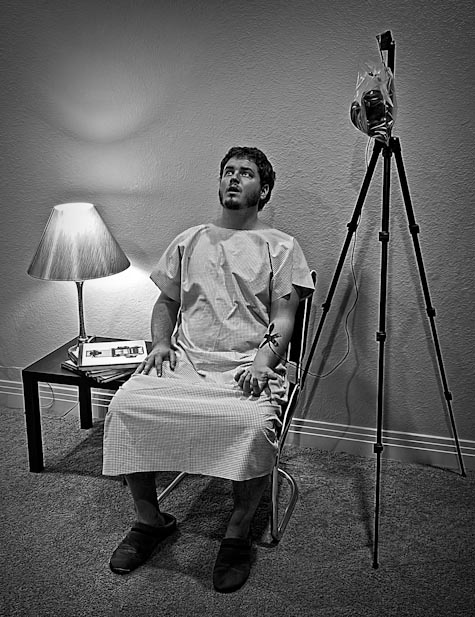 © Shane Rich
We think it's pretty cool. Nothing like an IV of camera, right?
So,you not only get an original photo, conceived and shot, you get a nice written piece AND an original print.
What does this cost?
Depends on the day you pick. Each day goes up in price $1. starting at Jan.1, 2010.
So our day was $21.00
We just wanted to follow through and let you know how the process ended up.
Exactly as advertised.
Cool posting on the day, inventive photo, and a signed original print arrived not long after the day of posting.
This kind of creative thinking is to be applauded and supported.
Using the old left brain/right brain system, Shane Rich has made a working photographic business model that supports you, has value beyond the web, and, of course supports him. If he sells all of the days.
Take a look at Oncemany.com, and see what you think. Maybe you can buy a special day for yourself.