In Memoriam – Jim Marshall: one of the greatest music photographers that ever lived
Sad news today-
Jim Marshall, legendary music photographer passed away last night in NYC.
He was 74.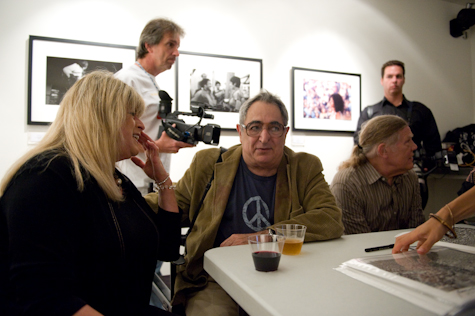 © Damon Webster
Jim Marshall at Duncan Miller Gallery for the Woodstock 40th Anniversary exhibit.
Known as a hard core pro, there is a story about him (well, many no doubt) coming on to the stage during an acoustic performance of a big rocker and taking photos of him, while the singer played and sang.
Concert promoter Bill Graham supposedly took him backstage, lifted him by the throat and said that if he ever did that again, he would f'ing kill him.
Jim responded that he would be doing it again.
After all, that is what HE did; take photographs.
And he did that well. Again and again.
Rest in Peace, Jim.