CES 2011 – Gaga, Gaming, Tablets, & 3D TV: Connect the Dots!
So the word is that this year's CES had almost 150,000 attendees! We've only gone for 4 years and this was insane with bodies.
Good for Vegas, bad for making meetings.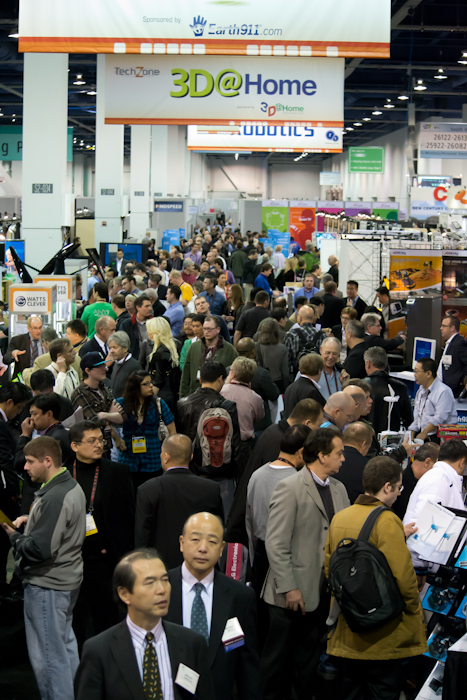 We're going to give a full photo run down, (already been posting some on our Facebook page) after a brief comment.
This is the worlds largest trade show, and perhaps for that reason. many camera manufacturers and affiliated products have begun to come here, and take a pass on some other traditional photography shows.
So, we go to Vegas. Baby.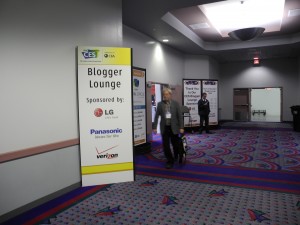 When we first came here a few years ago the blogger area was a run down room, flung far away from the action.
Me and a guy with Cheetos crumbs on his shirt braved the bad, but free, lunch, a roomful of PC's and set about walking the football sized fields of tech gear. Why couldn't we sit at the big peoples table?
Well, that a changed a coupla years ago, as the blogger treatment is great, and the manufacturers know that we have less filters to put our messages out, so it's faster.
ok, enough about all of that.
Steve Ballmer of Microsoft gave the 1st keynote and he was all heavy on the X-Box and how it would become the center of you media sharing universe.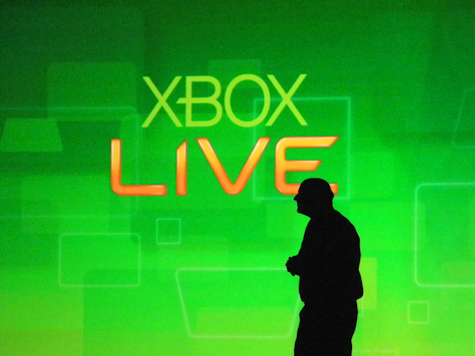 So maybe you'll be showing your photographs via XBox and talking with clients via XBox Live.
It could happen.
Maybe not new, but now covering all of the imaging programs you use, these easy to use keyboard skins make your shortcuts a snap. From KBcovers.com. We will be doing a review on these folks.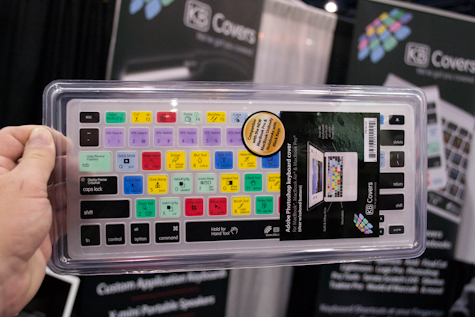 If you are presenting your portfolio via iPad, Joby Gorillapod has new case display stand to get the viewing at an optimal angle. The Ori: (for Origami. Not only is it lightweight but also doubles as a case.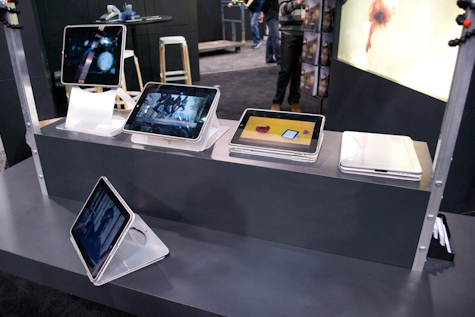 Olympus was showing off a bunch of new products including three new bayonet adapters for tweaking out your lenses. ( not backward compatible with older lenses, though)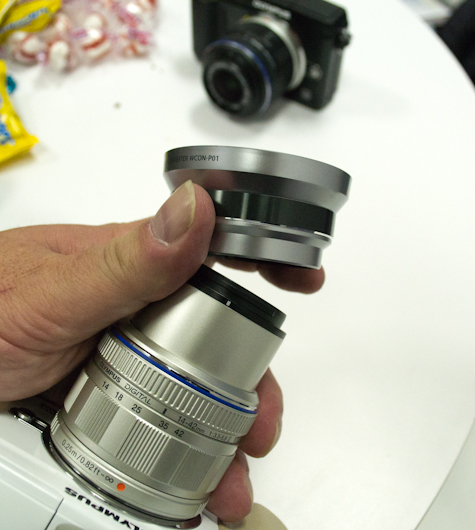 A bluetooth add-on that lets you transmit you higher quality images to wherever.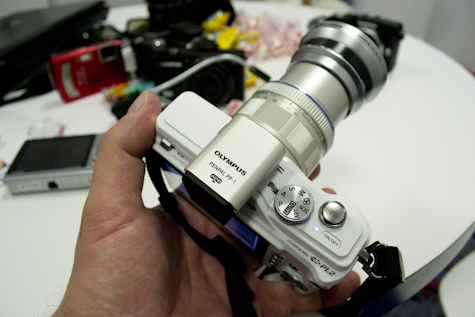 A 2 light set up, mainly for macro work, but couldn't help thinking about Doctor Octopus when these were extended.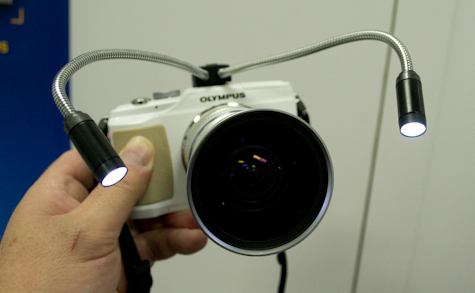 And 3D cameras that can show their magic on 3D PC's or your favorite 3D TV as long as it has .MOP ext compatibility.
Yep, this whole 3D thing is huge and everyone seems to like their own format.
Word is that it'll be 6-8 years before 3D TV has penetrated the market.
Kinda like HD had to.
Time to go Gaga.
People waited for over 2 hours and then jammed in to hear the pitch.
Surprisingly, Lady Gaga was working it. When she was named Creative Director for Polaroid, you couldn't imagine how that would work.
It did.
She showed off the sunglasses that take photos and can upload them to a printer or show them right in the lenses,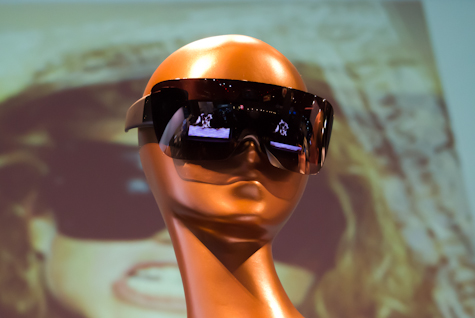 Then the new camera: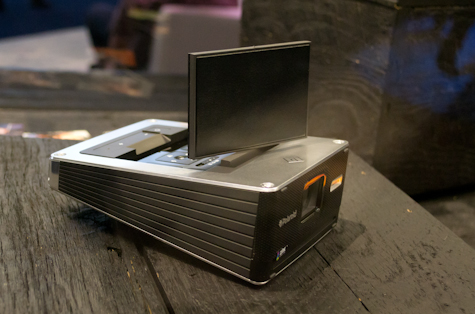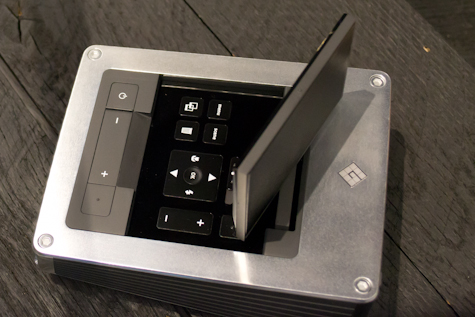 And a printer using their ZINK zero ink.
Lexar came loaded for bear with a 128GB, 133x SD card. With all of the video shooting happening, this packed card is right on the money.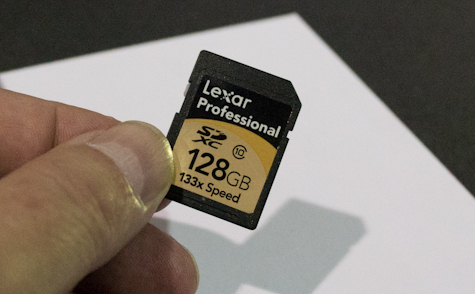 Plus they showed off a trio of new Form Factor flash drives (everyone has now added that phrase to their Lexicon).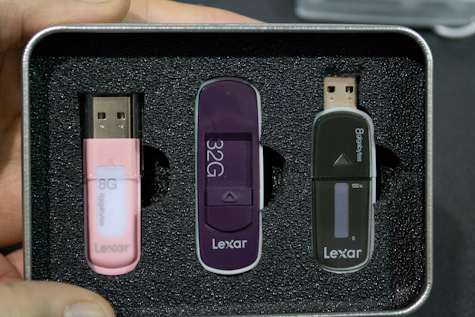 The pink is antimicrobial. Yep, maybe like a when you share your drive, and you don't want to get too germy.
Plus new ways for the flash drives to retract into themselves.
Like turtles but much smaller, and more useful in the visual data world.
And this microSD, will rock your world once you find about about the new technology you may want. Like something in the phone or tablet category. Shhhhhhhhhh….
While walking around CES, missing some panel, Guy Kawasaki happened to be speaking at the Amex booth.
This is one smart dude, who has some life lessons and business lesson to teach you. Not to be missed. Have seen him a few times, and his book comes out in March.
Our fave pen based tablet was there, Wacom Cintiq but it's still $2000. And still the best way to work in Photoshop.
They have listened to the market, and have a touch tablet you should check out. How many of us now try to touch, swipe and pinch our old iPods. Yep, new habits die hard.
Going back to tablets for just a second, we saw this little $15.00 folding plastic unit for your tablet or phone and we are now ordering.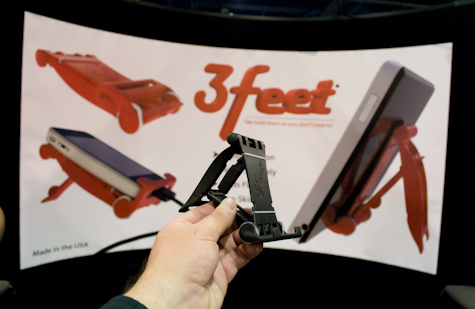 All work and no play makes jack a very dull boy, so when this iCade comes out in the spring, this guy is spending the $99. and getting the classic Atari games and going all arcade and stuff. Sure I may be 12, but it is pretty much fun.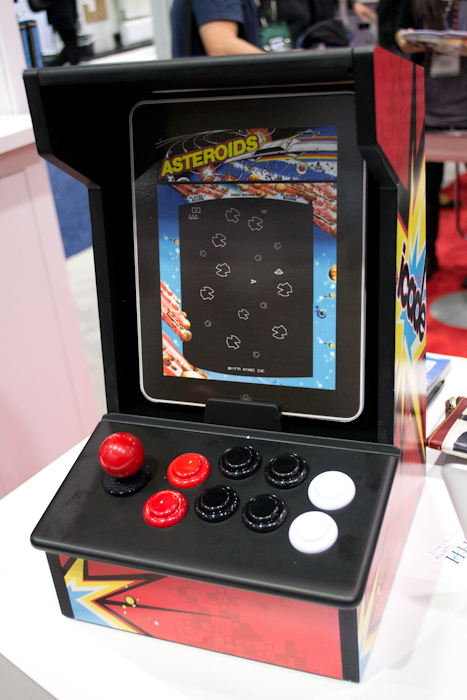 And world class Victorinix, famous for multi use Swiss Army knives, know that traveling with a blade will just slow you down at the airport, every day of the week. Love the tools, hate the confiscation.
So now they have a 512 gb secure flash drive. Yep, crazy big right? That also has a laser pointer and can bluetooth the running of your laptop presentation, and will able to run through an eSATA II port for faster transmission.
You can get bladeless for travel. Not sure if it still has the cool tweezers and tooth pick though. Still a prototype
C.om, how big is the hardrive in your laptop?
The good folks at GoPro HD showed off our next purchase: a 3D housing utilizing 2 GoPro HD cameras. We saw the footage. Woah.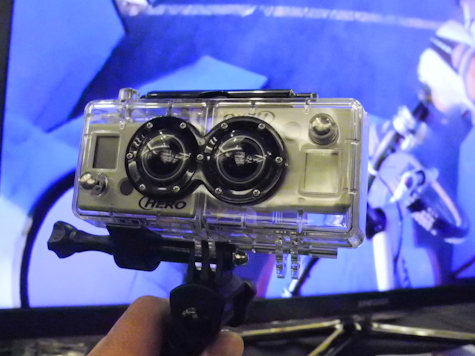 There you have a brief overview from the show.
Did we see everything?
Nobody could.
And we had meetings with manufacturers with new products that aren't ready yet, but you'll dig.
In the world of tablets, we saw the Blackberry and the Honeycomb technology. The Samsung Galaxy TAB looked good, but want to know what we think is the next big tablet?
The iPAd II.