LA Art Show: How about unseen Cartier-Bresson photographs!
It's a full on month of art fairs in Los Angeles, and after PhotoLA we figured, what else could we see?
Plenty.
So let's start with rarely seen and never before printed photographs by Henri Cartier-Bresson.
Presented by Peter Fetterman Gallery of Santa Monica, this collection of work has some surprising good work and some images that were probably better left as negs only.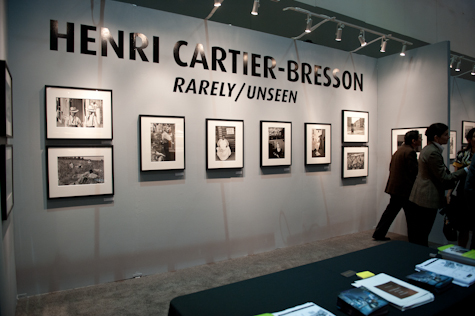 Not to diss any of the masters work but perhaps we just need to live with them longer. Hopefully Mr. Fetterman will provide a link to these images so they can be shared.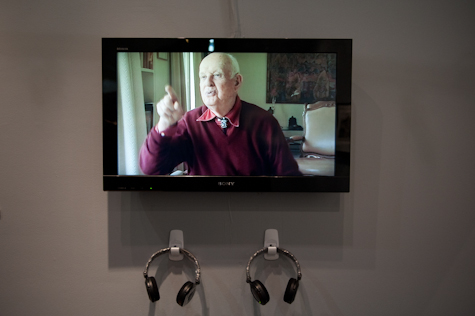 Along with these newly discovered works, is a DVD of the HCB himself discussing his work, with headphones available for your listening pleasure.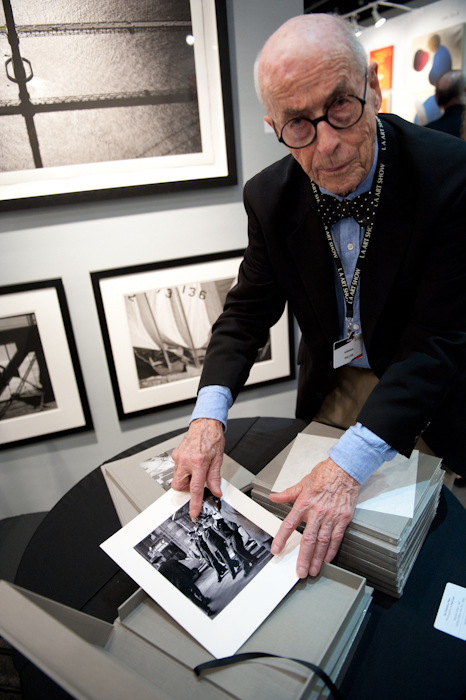 The we were happy to meet a photographer, Fred Lyon, whose black and white images of San Francisco, captured a slice of time in the bay are, not unlike Max Yavno captured LA during a similar time.
represented by Modernbook Gallery, there was also time to speak with the man himself and hear the stories of some of the images origins, including this one: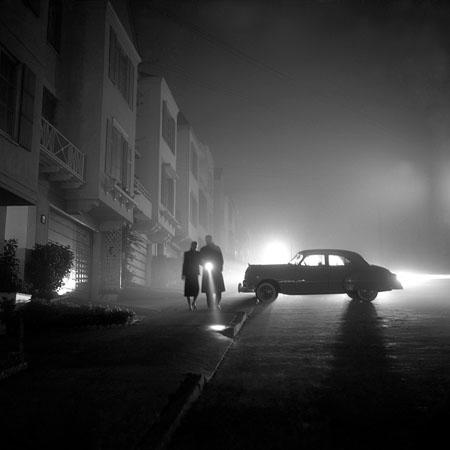 © Fred Lyon
Yes the couple were really there, not models, although he did ask them to do the walk once more in return for a cocktail it was a cold night in Baghdad by the Bay. Turns out the night went on to be more expensive than Mr. Lyons expected but a good time was ha by all.
He also let us know his theory of each photographer getting 2 lucky shots in their lives.
This is one of them:

© Fred Lyon
Going to a slightly different side of town, this artist, Lauren Kalman took the combination of sculpture and photograph and combined the experience to make a formidable display.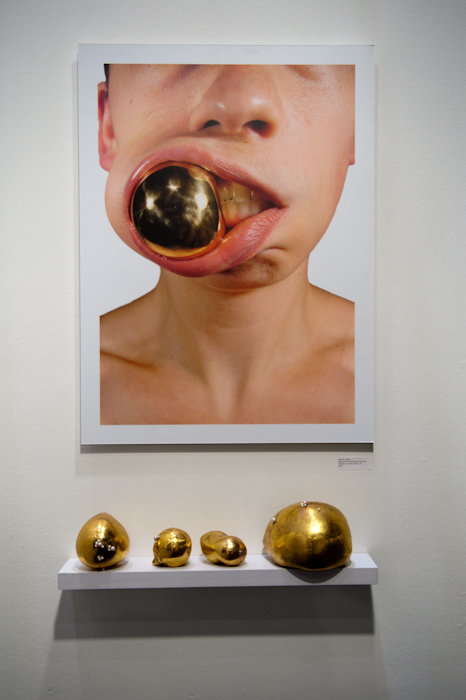 This piece was a conceptual and visual bit of brilliance as a mechanized photographic flip movie of a hummingbird , by Juan Fontanive, became a perfect combination.
Yes, a fast shutter from us helped freeze the moment.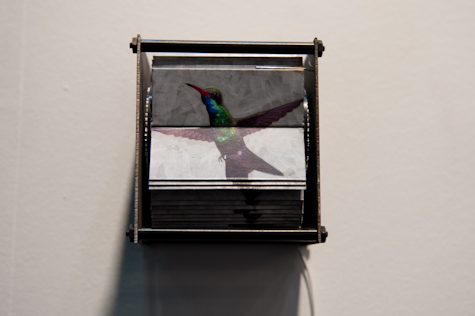 And we had the gentleman Jim McHugh, fine art photographer, manning, meeting, and greeting the opening night public with his Polaroid in hand.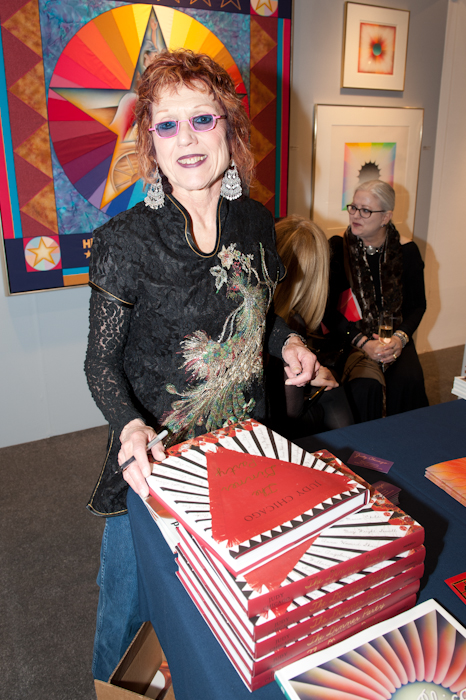 One of our non photo meet-ups was special though, as Judy Chicago was on hand to sign her book on her iconic exhibit "The Dinner Party"
So if you are in LA, you should go down to the event, search out the treasure.
It's there in a lot of mediums.

Los Angeles Art Show
Los Angeles Convention Center
West Hall A, 1201 South Figueroa Street
Los Angeles, CA 90015

Show times:
Friday, January 21, 2011, 11am – 8pm
Saturday, January 22, 2011, 11am – 8pm
Sunday, January 23, 2011, 11am – 5pm