Weekly Giveaway :"Our True Intent Is All For Your Delight"
One of our favorite phrases of all time. Also a line from Shakespeare.
And it is from the motto of a beautiful book images of the UK based family holiday spot, Butlins.
Told in over 55 large format images, photographer John Hinde, may have been capturing, what he felt, was the essence of the place for advertising purposes, and left us with a brilliant study of the British middle class, and the way they played in a familial manner.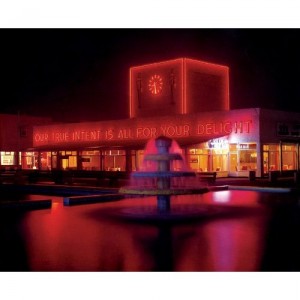 Of course, a book like this was brought to forefront by Martin Parr, an artist who knows how to shed light on the caste system in any culture, usually with a tight revelation of pieces and part that tell the story.
Show this book to a Brit and you will likely get a variety of responses, varying from fond memories to a turned up knows, a a working class holiday retreat.
In the US, Lefrak City welcomed home the soldiers from the war to a stability of an affordable place to live, comforting in it's sameness to everyone else. Butlins thrived in an England that craved a little respite after the horrors of close at home WWII.
An affordable family holiday.
Everyone just wanted to know it was going be ok.
This was our first book purchased by Martin Parr, and his special eye, is always appreciated.
One book to giveaway, and you must be a subscriber to the free Newsletter, which comes very Weds. to your inbox.
It's just our way of saying thanks for the extra support.
Like the book title says: "Our True Intent Is All For Your Delight"