That's a whole lotta control, in an itty bitty app: Photo fx by Tiffen
A short while ago we wrote about Tiffen's Dfx effect software for Photoshop, Lightroom, FCP, etc.
The incredible array of filters in one package, was not only mind boggling by quantity, but had the advantage of using language in naming filters that we understood.
No fako names that were close to what you knew, but Kodachrome 64. Cross-processing, gradient filters.
And digital processing terms like radiant and threshold.
It may seem like a small thing, but the creative mind appreciates knowing the tools at your disposal without a full out language conversion.
Anyway, we're fans and the program lives as a plug-in in our Lightroom, CS6 and FCP (Final Cut Pro)

Then they come along with this relatively inexpensive version in app form, Photo fx.
$3.00 hits the sweet spot.
Much of the same controls, allowing you to manipulate you iPhone, iPad photos, or images imported into them,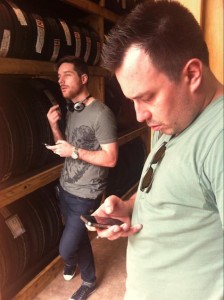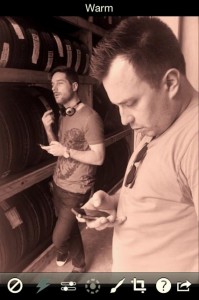 You can also toggle between the original and the applied filterations.
Add layers.
get crazy.Try filters you never would normally.
And..this is a big one…you can email the Photofx filter instructions to yourself to import into the big boy program,so you can keep working.
We love this app for that fact alone. It feels like we have a very cool,image manipulation tool on our iPhone, that acts almost like a sketchbook.
Or the final product.
You can play Angry Birds for just so long, and this creative tool is a much better use of your creative mind.