2012 Photoinduced Holiday Gift Guide : Ahh, the Toys!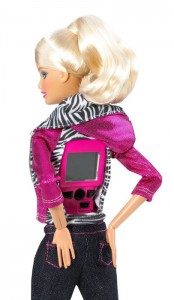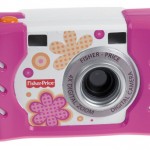 And when we say toys, we're not just talking about the Barbie with a video camera embedded in her body, or the Fisher-Price Kid-Tough Digital Camera
, although no doubt there is an exhibit about to mounted using only images from the Fisher Price line.
We're talking about the photo related goods that make a perfect gift, and bring a sweet smile upon opening the package.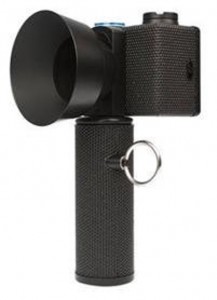 Like just about anything from the Lomography store. In a celebration from the fast fading world of analog imaging, they go the other way and give you the tools to make the imperfect, unusual, and many times, unexpected images with film.
Knowing that film labs are getting scarce, they'll develop and scan you film.
All for fun and the love of the raw, everyone at some point should shoot with a Holga. Or a Spinner. It's a global movement.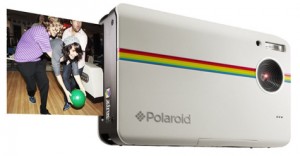 Perhaps you've become spoiled by the immediacy of digital. Heck, haven't we all been spoiled since Polaroid was around? Now, the Impossible Project has yet to live up to it's expectations (the emperor has no clothes) but Polaroid and Fuji have taken up the slack.
Looking strangely like an Instagram app, the Polaroid Digital Instant Print Camera
offers a digital image for later, and a hard copy print for right now.
About $160.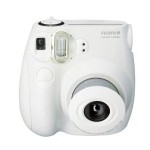 Fuji has the edge on design though, and more along the original Pola film concept with Fujifilm Instax

Just looks like fun, right?
About $.65 a shot and the camera is only about $63.00
It's pretty cool that in a world of smartphone, compact, and DSLR photography, this instant print camera line has taken off like crazy. People get to walk away with an original image.
No digital files. Privacy. Like the old days.
Shake it like a Polaroid picture. HeeyyYahhh!
Or go total lo-fi with the Superheadz CLAP Digital Camera

. Not the sound, action, or other thing you may have been considering, but a digital camera that charges via USB, has no viewfinder or screen, and is discreet. From Japan, this is a fun one.
International center of Photography store is a place we ALWAYS go to shop. Unique cool, fun, photo stuff, along with outstanding books.
This set of photo dog pillow seems to be a popular item that will be great for your dog loving giftee's and the photo lover in you.


While you're there, maybe a Speed Graphic, or Leica pillow (hand made in Brooklyn), will fit the bill)

Or something else that caught our eye: who doesn't need a box to put stuff in? Right?
Maybe it becomes the perfect box to pack the OTHER gift in.
Whatever, with great graphics, this is a limited edition for about $20.
See, all for fun, just some suggestions to make you gift listing easier this year.
And our friends over at Photojojo have a bunch more "just for fun" photo items

OK, who is gonna buy the Barbie to see what kind of images it makes?