Nikon Starts the New Year Off with Something for Everyone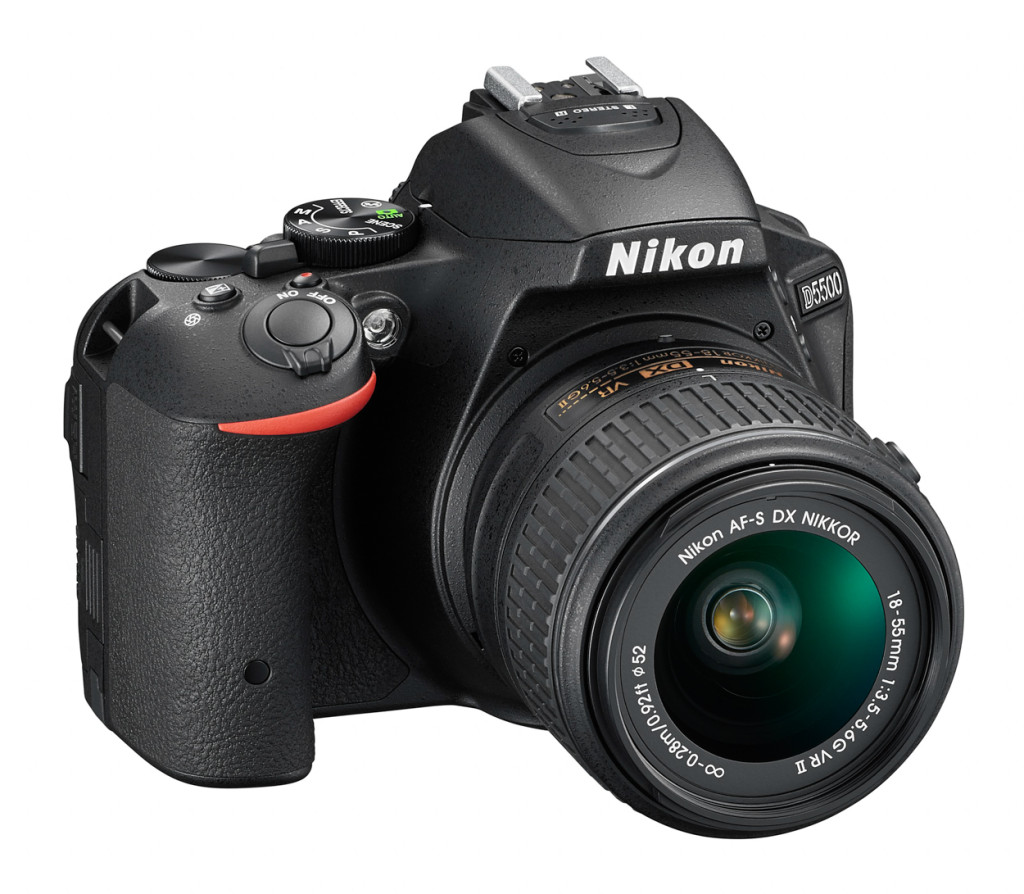 Today, Nikon Inc. announced its latest DX-format DSLR, the Nikon D5500, that offers a built-in Wi-Fi connectivity a 24.2-megapixel CMOS sensor with no optical low-pass filter (OLPF), like the D800E, and a new 3.2-inch Vari-angle touch operation LCD display.
The removal of the sensor's OLPF allows for an impressive level of detail and sharpness from an affordable DSLR, while the addition of the EXPEED 4 image processing engine works to improve overall speed and performance in a variety of shooting situations. When shooting in low-light, D5500 users can also take advantage of an expanded wide-ranging ISO spanning 100-25,600, which makes it easy to capture great images, even when available light is scarce.

Compact, Portable and Ready to Share
One of Nikon's smallest-ever DSLR's, the Nikon D5500 is compact (4.9 x 3.8 x 2.8 in.) and lightweight (14.8 oz.).
Nikon Snapbridge lets you quickly and easily sending photos wirelessly from your Wi-Fi®1 enabled Nikon DSLR, Nikon 1 or COOLPIX camera to a compatible smartphone or tablet for when you just have to share that shot RIGHT NOW! The D5500 sports built-in Wi-Fi, without a dongle . Simply shoot, tag and share. Additionally, users can utilize their smart devices to shoot remotely – ensuring that even the photographer doesn't have to miss out on the next group photo.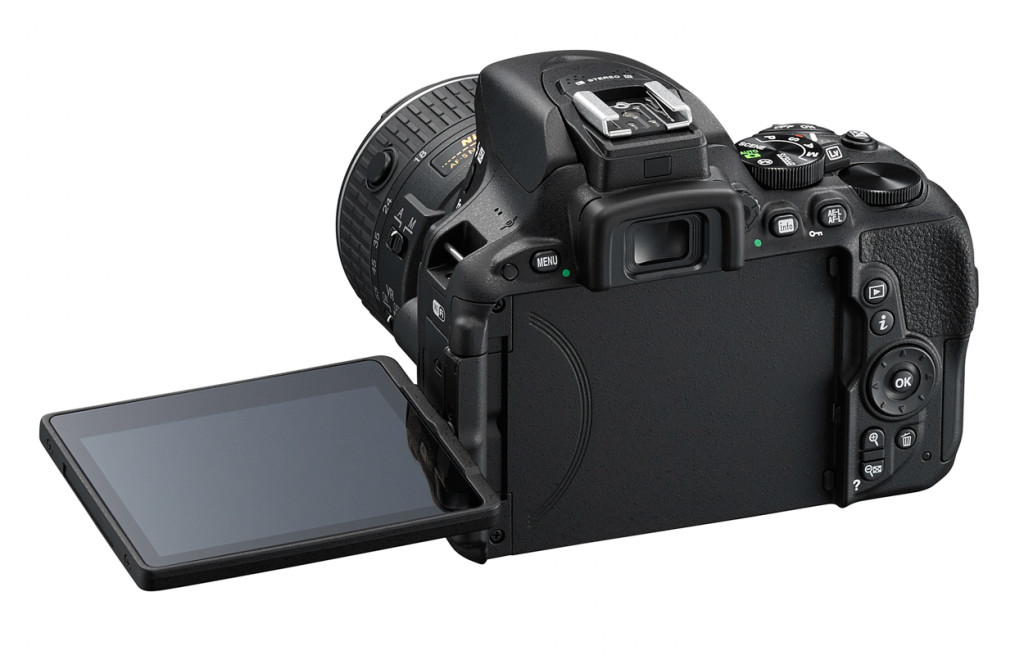 Capture and Create with a Touch of Class
The Nikon D5500 also offers an incredibly sharp 3.2-inch Vari-angle LCD monitor, and is Nikon's first ever DSLR with touch operation. Intuitively designed for easy menu navigation and intelligent operation, the D5500 allows the user to choose their focus point via Touch AF, pinch in to check focus and even activate the shutter with the touch of a fingertip.


Additionally, a new Fn (Function) touch feature gives one-touch access to important settings like AF point selection, aperture, ISO sensitivity, AF area mode and more. The adjustable Vari-angle screen also allows the photographer to capture images and video from new perspectives, easily shooting above the crowd at the dance recital, getting on a toddler's level to capture their first steps or simply taking a creative selfie. The Nikon D5500 helps the photographer easily compose, shoot and review each image or video in high-resolution (1,037k dot), helping preserve the moments that matter most.
Never Miss the Perfect Moment
Nikon has been known to be a leader in the autofocus arena and the D5500 delivers on that legacy.
The camera features a powerful and precise 39-point autofocus (AF) system with 9 cross-type sensors that quickly locks on to even the fastest moving subjects to render beautifully focused images. Whether photographing fast-moving subjects in the championship game or the kids in the backyard, users can select from a variety of advanced focus modes, including 3D Tracking to track a moving subject. Paired with the camera's 2,016-pixel RGB sensor and Nikon's Scene Recognition System, the D5500 recognizes and follows each subject in nearly any lighting condition, while continuous shooting up to approximately 5 frames-per-second (fps) makes it possible to capture every moment.
When the moment is better conveyed through motion, users can also tell their stories with Full HD 1080/60p video with Full-Time AF and stereo sound for a cinema-like experience. The Nikon D5500 also offers 16 unique Scene Modes that choose the right settings for a variety of common shooting scenarios. Super Vivid, POP and Photo illustration have been added as Effects Modes, and Picture Controls have been enhanced by adding a "Flat" option. These settings now have a 0.25-step adjustment and an expanded "brightness" range to ±1.5 available for photographers who want to completely customize the look and feel of their images and video.

An Affordable Companion Telephoto Lens for DX-Format Shooters
In addition to Nikon's standard retractable design AF-S DX NIKKOR 18-55mm f/3.5-5.6G VR II kit lens, Nikon has now added the 3.6x zoom lens to help take DX-format photographers from wide-angle to telephoto.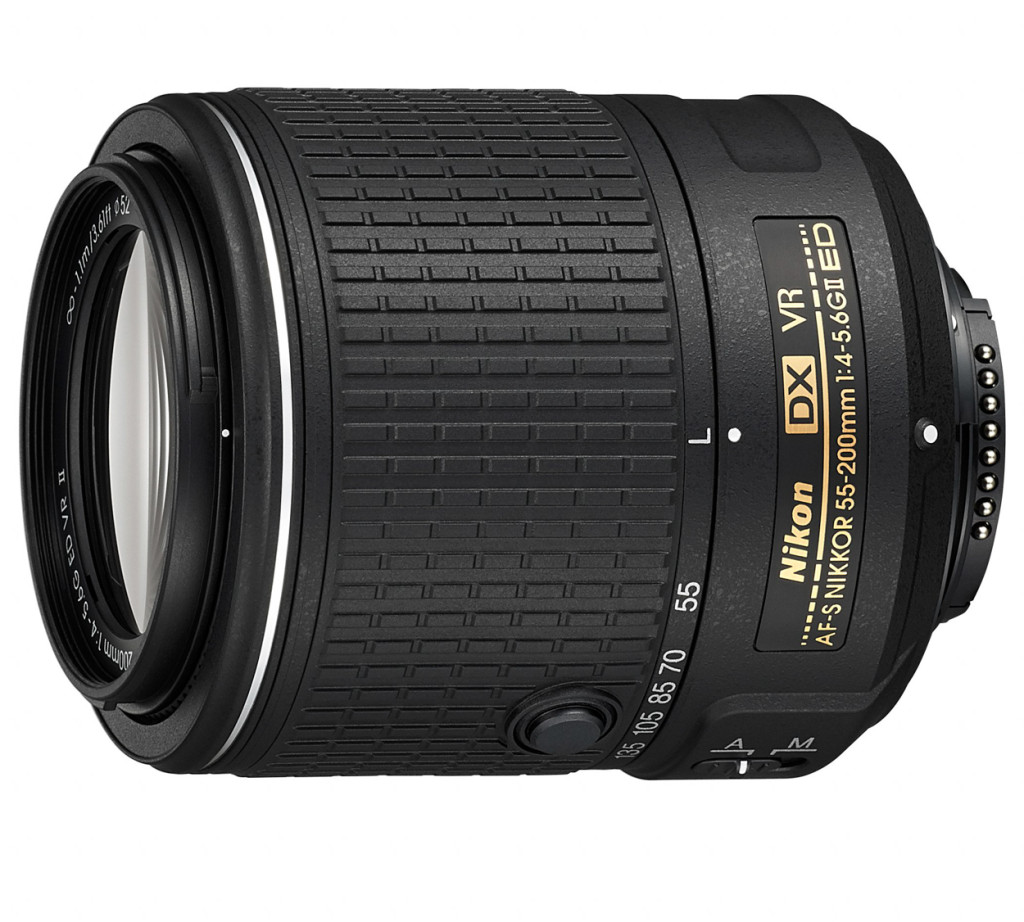 Compact and lightweight, the new retractable design AF-S DX NIKKOR 55-200mm f/4.5-5.6G ED VR II is great for capturing sports, people or school events, and presents an affordable way to get closer to the action. The lens also features three stops of VR image stabilization2 and core NIKKOR technologies including a Silent Wave Motor (SWM) that helps ensure quiet and precise AF operation.

Smaller, Lighter, Faster Telephoto
This was the huge news for me: An incredibly lightweight, fast focusing, 300mm f/4 lens.
Holy Moley, this lens is sweet. I couldn't believe how close it focused, and how light it was. Handhold a lens of this focal length was unheard of before this.
The AF-S NIKKOR 300mm f/4E PF ED VR, which is nearly 30% shorter and 1.5 lbs. lighter than its predecessor. The 300mm f/4 lens utilizes Phase Fresnel optical technology to help correct chromatic aberration and reduce the overall size and weight of the lens, making it easy to pack for any assignment. Capable of producing tack-sharp images and beautiful background blur at a distance, Nikon's newest FX-format lens also features four and a half stops of VR image stabilization, a VR Sport mode, VR tripod detection as well as several of the latest NIKKOR optical technologies including electromagnetic aperture control, a Silent Wave Motor for quiet AF operation, ED glass for further controlling chromatic aberrations and Nano Crystal Coat for superior image quality.
You are going to have to pick this one up.
Price and Availability
The Nikon D5500 will be available in early February, in black and red, in two different kit configurations: alongside the AF-S DX NIKKOR 18-55mm f/3.5-5.6G VR II lens for a suggested retail price (SRP) of $999.95* or with the AF-S DX NIKKOR 18-140mm f/3.5-5.6G ED VR lens for $1,199.95* SRP. The Nikon D5500 will also be sold body only for an SRP of $899.95*. The AF-S DX NIKKOR 55-200mm f/4.5-5.6G ED VR II and AF-S NIKKOR 300mm f/4E PF ED VR lenses will also be available in early February for an SRP of $349.95* and $1,999.95*, respectively.
And there you have it. New gear for the New Year