Miggo Agua : Serves and Protects With A New Take On Camera Carrying Bags
New York City has changed the way I carry my gear. And the gear I carry.
When I was in LA, carrying a heavy bag and tossing it into a car on the way to a new destination, was no big deal.
In NYC, the gear is with me for the long haul. All dang day.
The beauty of the streets here also demands that I have a nice, small, discreet camera, ready at all times.
So there is the full frame DSLR, with glass in a backpack, and a smaller street camera stashed in that bag?
No, I want to have that smaller camera ready at hand.
And I don't want to depend on my smartphone. I like RAW.
Let's talk about how that happens.
The folks at Miggo came up with a great solution so while using my backpack, my camera is always at hand.
They have designed 3 bags that protect your gear, while keeping it at the ready. The Agua


Using the smallest version, I keep a Fuji 100T at my side, by my hand. With the backpack on, I add the incredibly light diagonal strap bag to the setup. Did you notice that the flat bottom lets the bag sit upright on a table? Cool, right?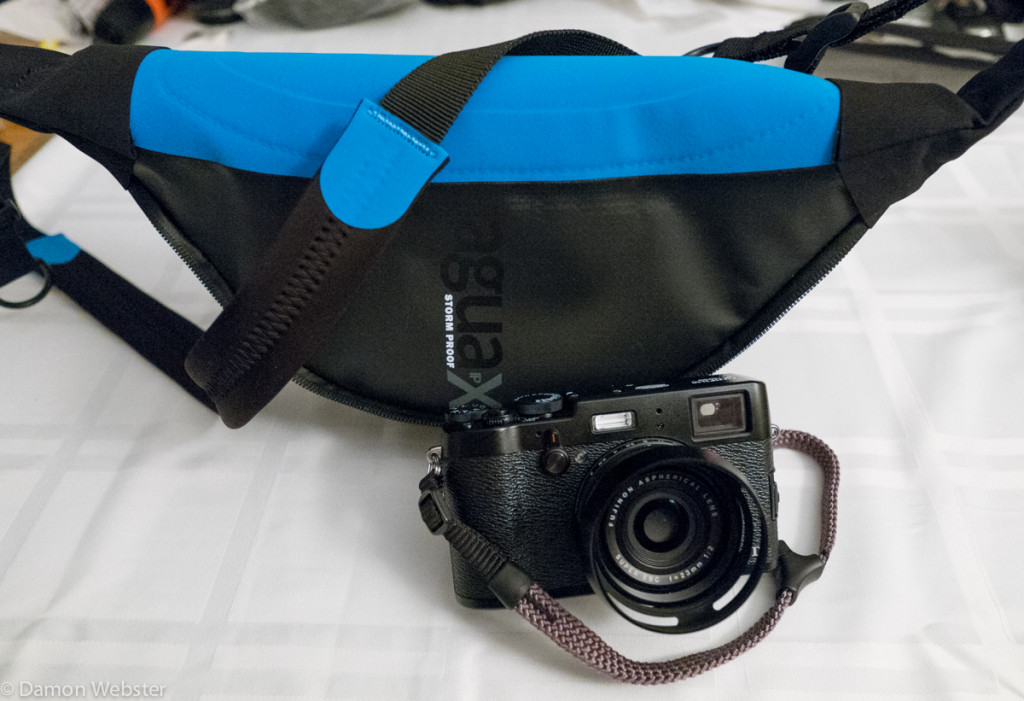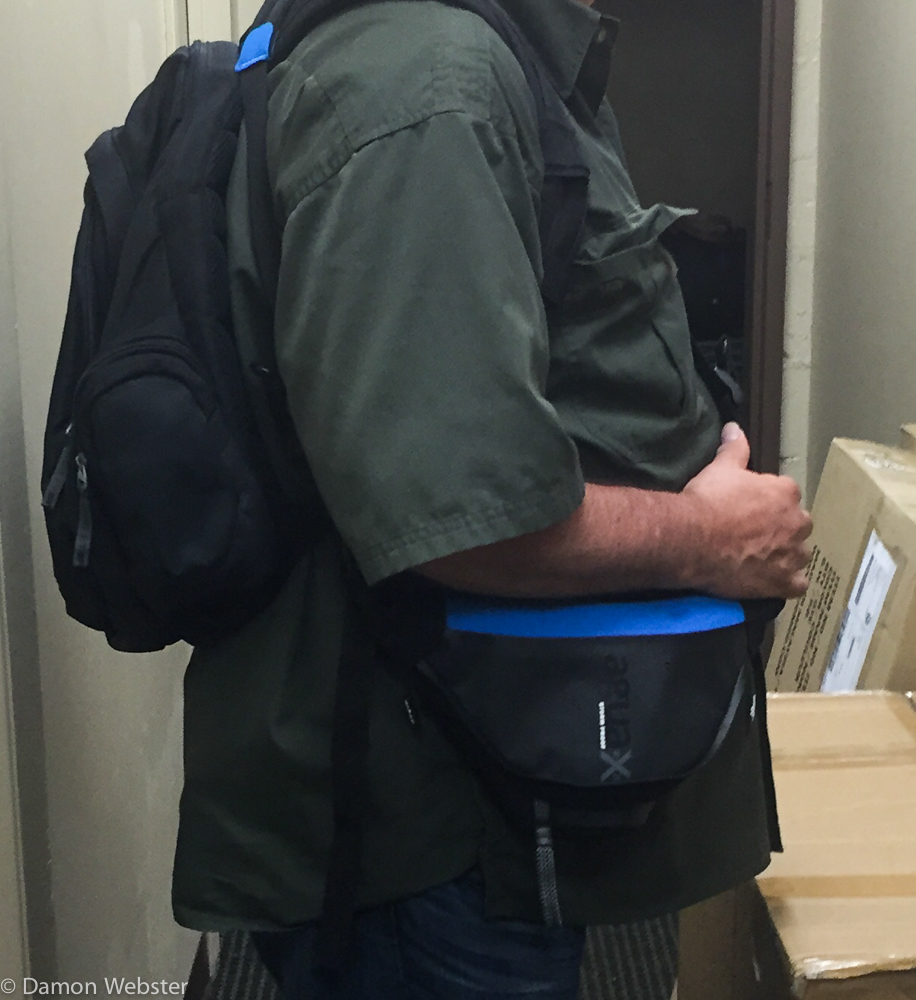 My camera is now close at hand, and my back is feeling much better.
There is a locking clip inside the case, so you can be sure that your camera is secured in the case.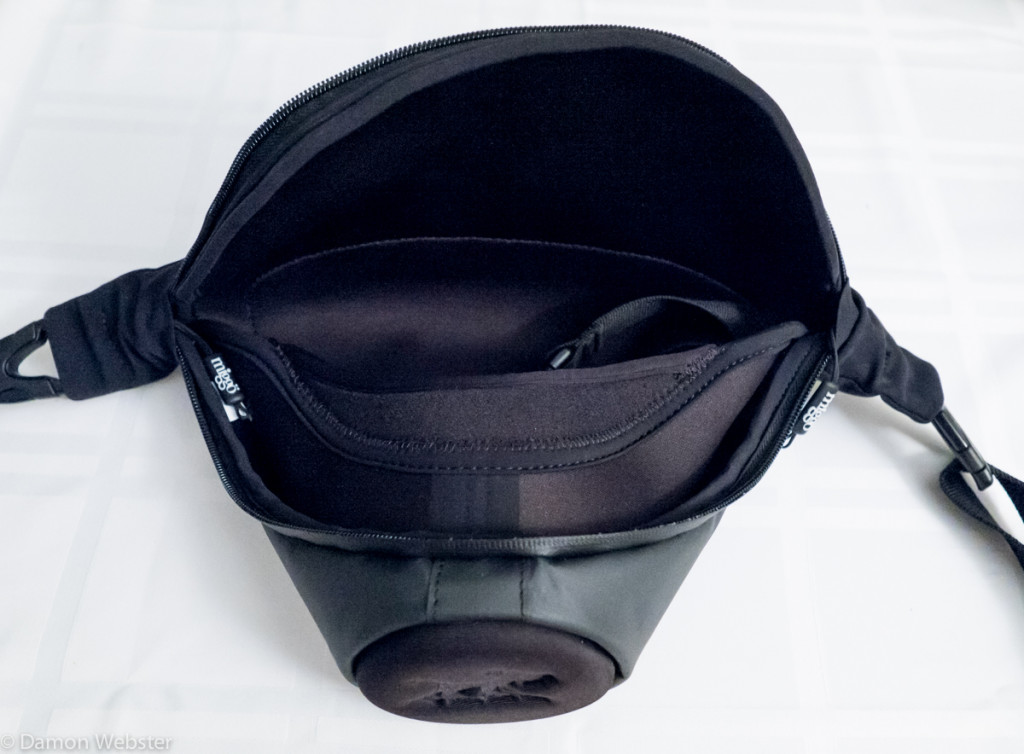 I don't use that.
Instead, I depend on the neoprene pocket to sit my camera just right.
I can even stash an extra battery and some business cards behind the pocket.
It seems to rain a bit in NYC, so that added waterproof protection is awesome. A few knocks on the subway? No problem, as the padding protects.
This bag solved the problem I had with carrying all of my work gear, and having my mirrorless camera available at all times. No stopping to take off my backpack. And the speedstrap adjusts easily and securely to size. Zippers are strong, and the neoprene construction is thick.
I already use the Miggo wraps to cover my cameras as I toss them into my backpack, especially good on the road.
Lightweight, strong and comfortable. What more do you ask for out of a camera bag? Oh yeah, a design that solves a problem.
This does it. I've never been a fan of the "holsters".
It's not available yet online, or in the stores, but you can get in on the kickstarter campaign