The Perfect Photography Gift from Aperture
The holidays are coming up fast. Everyone may be asking you what you would like.
But you already have a lot of the things you need to make great images, right?
What could you ask for? Updated software, a new tripod, that sweet lens you've been lusting after, a large capacity, but boring superfast media card, or hard drive?
hmmmm…..
How about something unique that is a gift that keeps on giving year after year?
I'm talking about the newly released Aperture Magazine Archive, Cover to Cover, now available for subscription. And here's the coolest part: you get the entire run from the beginning, and they keep updating it with the latest issues.
Yep, so for the cost of a digital subscription, you get the entire archive!
This beautifully made photography magazine has been around since 1952, and continues to bring us all the best in fine art photography.
This was the magazine I cherished in college, and continues to be a go-to high quality magazine bring me the latest new images and articles in the photo world.
When I subscribed to the hard copy,the magazine would stack up in my apartment till I would run out of room. Eventually they were donated to a local school.
So I went digital.
And now this on-line archive allows me to use the magazine as an amazing resource to look up photographers work, subjects, and articles online like never before.
This system is extremely easy to use, and is a complete file of all of the issues. With this deal, you don't just get the archive: with your subscription to the archive, you get a living, breathing, current subscription, so you can keep up with what's going now.
For the lover of photography, the photo student or historian, it's an invaluable resource. And a perfect gift.
As I like to say, packs small, plays big. Plus you can renew the subscription yearly, so you know what you're giving next year as well.
With a deep search engine, you can go to years: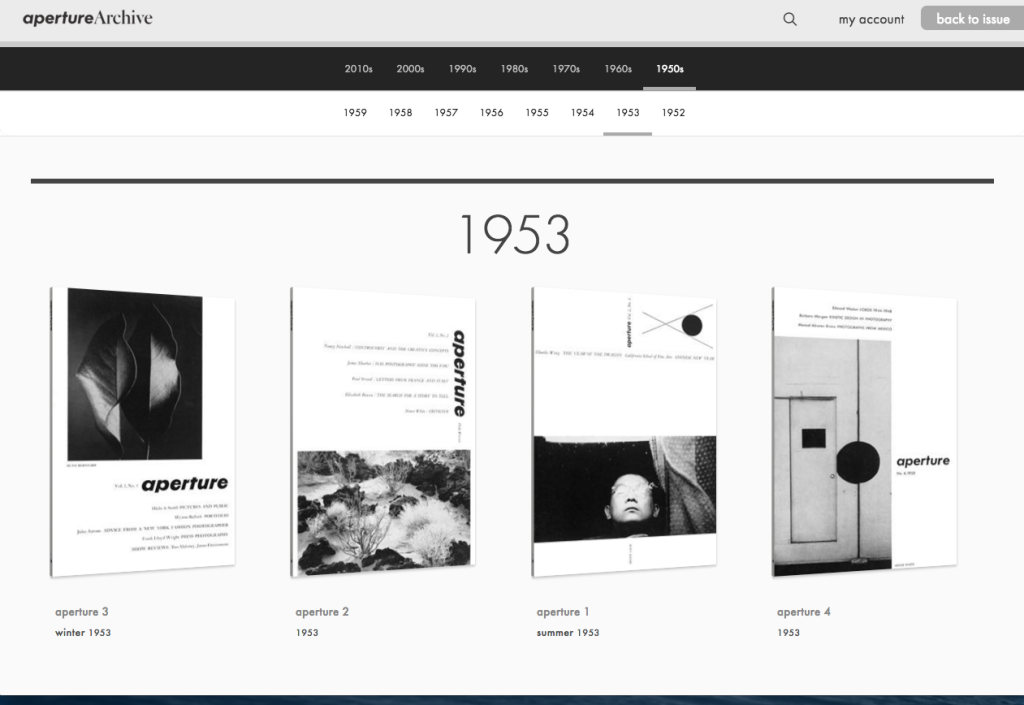 issues: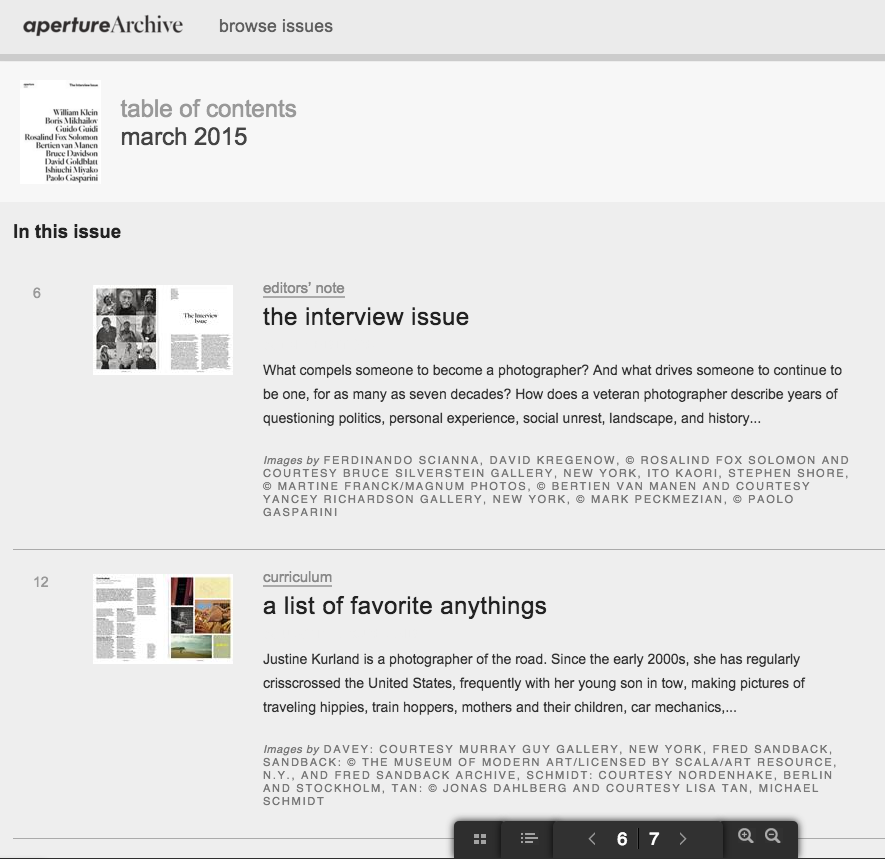 and even just search photographers names, Like Edward Weston: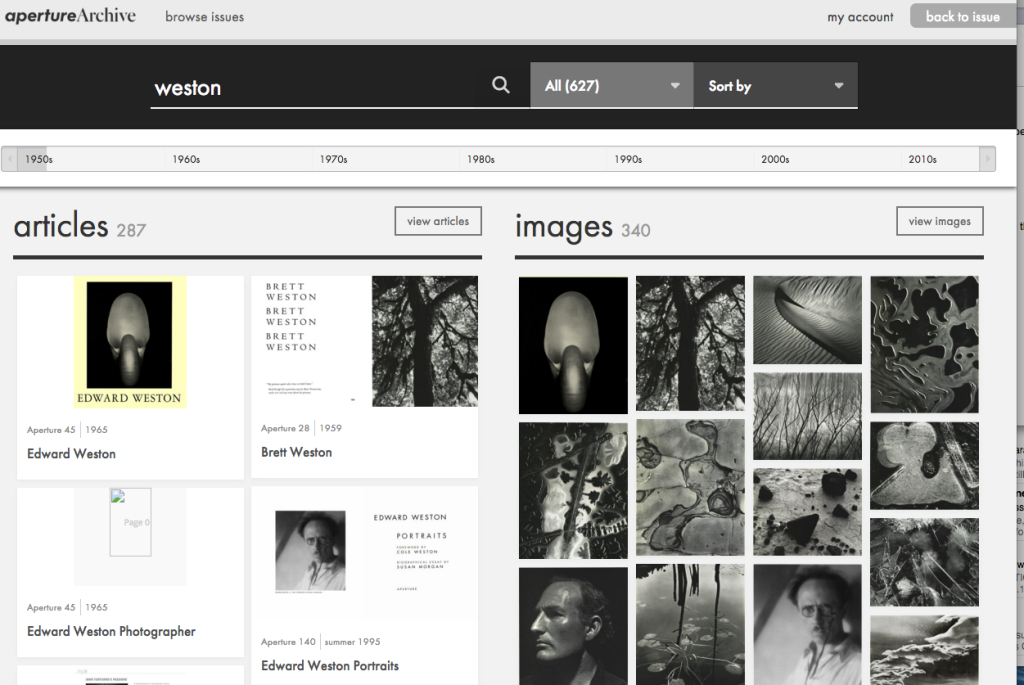 or simply subject:

And you can check out the mag layout and get right to the article you wanted.
Yes, I had a reviewers code to browse for a limited time, so I could explore the site. I'll be honest, it's pretty sleek design, and doesn't have a lot of trick features. It just works.
So if you've read this far,
It's worth it, and I'm subscribing.