How To Find those Missing Photos the Easy Way
Happy New Year!
As we careen headlong into 2022, you may be thinking about straightening out your collection of digital photos.
I'm talking about finding the image you knew you had, but can't pull it up.
It could be your family holiday images, or a music festival you shot.
Like when someone said: Do you have any photos of that rock group that played at SXSW in 2009? Why yes, I do.
Yes, I'v shot SXSW for many years and only in the past recent years, did I tag correctly.
I started the search but nada.
How do you make you life easier and less frustrating?
Yep, all about the tagging or keywording. Preferably performing this function when you ingest/import the files.
OK, I jumped ahead a little bit. There will be a list of simple steps at the end of this post.
First of all you should decide on a digital asset management system, or a DAM. Basically a program that lets you sort your images via tagging, or written naming of the images.
Or batches of images
My program of choice is Adobe Lightroom Classic. the icon you are looking for is this:

I have used this for years, and I can always find my images. Sometimes it's a huge hunt for the older ones, but I get there.
Here is how it works:
First when you import images from your media, a window will come up, and will ask for this info in one of the columns: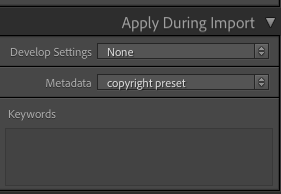 The program reads the media You will be able to see the images on the disk. decide which images to import, then you can add a general tag/keyword upon the import. You can choose where to save them to, but that's another story.
With a small amount of images, your computer should be able to handle it. For the heavy users, like myself, it's external drives.
Then, once all imported,  it's in your main LR workspace. you can tag images into specific groups , like this:

When you want to find the image you need, the program can search though all of the tagged images and come up with the choices, based on keyword, attribute (was it a flagged image as a pick?), camera, lens, and more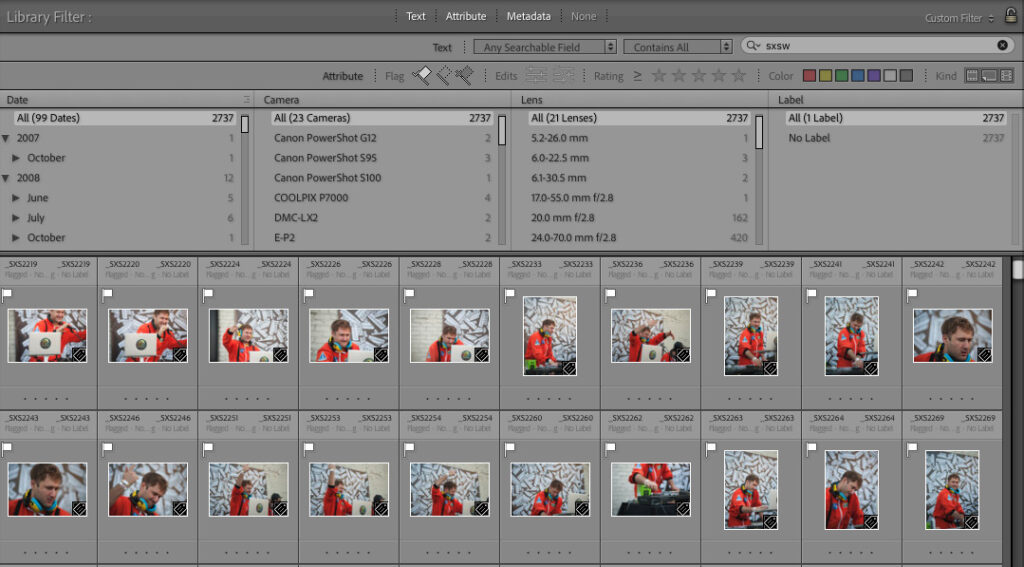 The tougher part is when you don't have an image tagged correctly, or the location changed.
Then you get this image, with the exclamation point.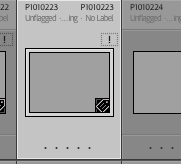 With the missing image thumbnail selected, click on the exclamation point, and you can then locate the image from your hard drives. LR shows you the path.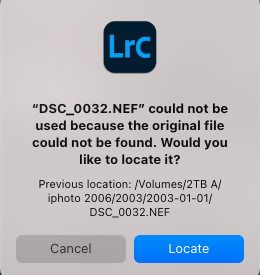 you can identify the hard drove to look through, by looking at drives as icons, below, or a simple list.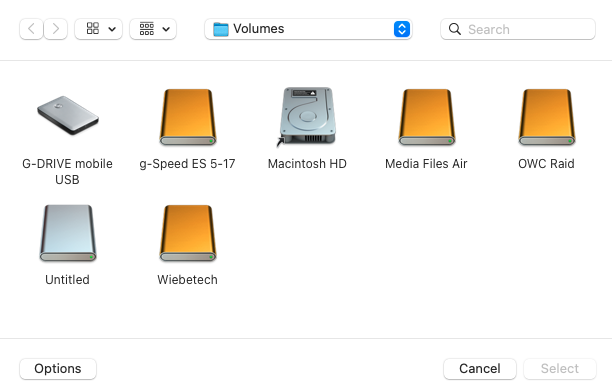 and here it is on the hard drive:

Another beauty part of LightRoom: once you have truly located the right image file, click on it, and the surrounding related images will then be be found on the preview! Here's a hot tip- I keep the library data column at the date created section, so when the image is found on the drive, it's correct.
Yes, I have in my earlier days, had images with duplicate file names. LR will know which is the image though, and will tell you!.
I know this has been a lot, so here are the basic steps:
Basic initial Steps
*Import images from a media card with a general keywording tag
*once imported, deep dive into more specific keywording per image or group of images
*Add another layer of tagging with an color attribute or flag to further define the image(s)
*Done.
To find lost images:
Do all in Library mode/tab in LR
*click on exclamation point on missing image
*Search path called out by program
*click on file name on the prescribed drive.
*Surrounding related images will populate and save you the time searching for the rest in a series.
Hot tip: set Library info column to the date/time image was shot, so when the details come up in the search, you will have the right image based on file name, and at least you have the time it was made.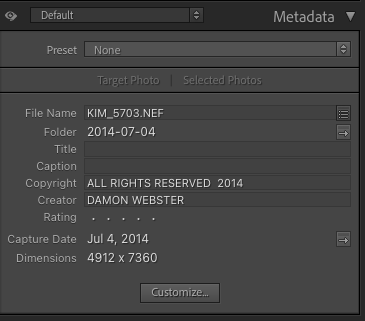 I'll be honest, I have googled when an act or personality did a specific event, and search my library using that date. It works!
If you have any questions, you can contact me at damon@photoinduce.com
And now, back to cleaning up my library!!