"Forget it, Jake. It's .. Chinatown". And we're going to check it out on a Photowalk
One of the all time classic lines delivered to Jack Nicholson at the end of the movie "Chinatown".
On July 18th, 2009, we are leading a Photowalk there, joining simultaneous photowalks all over the world.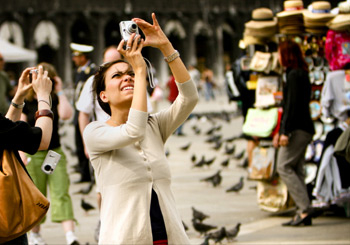 Scott Kelby and NAPP are running this second annual event, and there is a good chance there will be one in your town.
If not, you have until June 18th to apply to lead your own.
It's a 2 hour affair, and participants are eligible for prizes, and one hell of a good time. Plus some photo socializing.
We've participated in one of these before and just meeting and hanging with fellow photogs was a blast.
And it doesn't matter if you're carrying a point and shoot or a big rig. Truly, it's about the photographs and social.
Ours will be Downtown LA in Chinatown, and should be an eye opener for many.
We'll start at 8:00 AM before the shops open, and catch this historic part of Los Angeles before it fully awakes. Then we'll be there as the throngs appear, and catch a different mood.
The last stop, if you stay with us, with be at a wonderful dim sum restaurant, where we'll share some photos and maybe have a great brunch before heading onto the rest of your day.
Do you want to put you own definition of the classic movie line?
Or maybe just discover a part of your city you never hung out in?
Whichever way you go, check out the details and sign up right here.
Only space for 50 (that's a lot, right? ) and we promise to make a fun time.
Keep checking back here to get further details.
Oh, did we say there would be prizes?
Just wanted to make sure that was clear.