Weekly Giveaway – onOne Plug-in Suite: Plenty of tools all in one package
We're going to start the Dec. giveaways big!
First up is a great package of plug-ins for Photoshop, from onOne Software:
Plug-In Suite 4 : Professional Edition
We are huge fans of this company (they made the DSLR Remote Control for the iPhone) and have packaged a solid group of programs that will make your digital darkroom work better, faster, stronger, (thanks Daft Punk) and easier.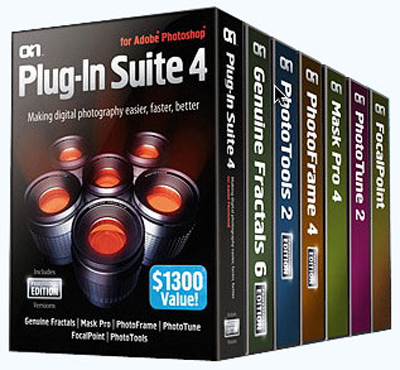 (by the way, this plug-in suite works with most of the Adobe Photoshop versions, and software like Elements and Lightroom. Check here for more info.
Genuine Fractals 5 Print Pro can resize digital images over 1,000% with no loss of detail or sharpness; allows poster-sized prints to be made from almost any image. Hard to illustrate here, but it works.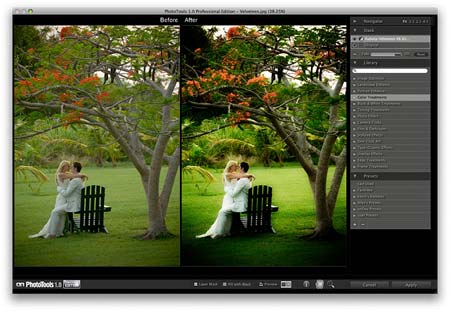 Unlike with traditional Actions in Photoshop, with PhotoTools Professional Edition, you get a large preview of the effect before you apply it. You can combine multiple effects together and adjust the strength of each effect. You can even save combinations of effects as a preset for easier use in the future.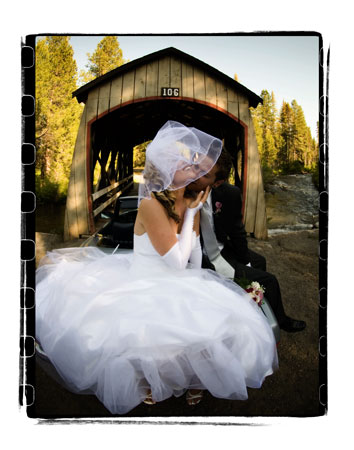 Use PhotoFrame 3.1 Professional Edition to create stunning border and edge effects right out of the darkroom. Select from thousands of edges, including authentic film and artistic mediums.


(L to R: Mask Pro Results on Solid Background, Mask Pro Results on New Background, Original Image.)
With Mask Pro 4.1 you can easily create high-quality masks and selections even from tough subjects like hair and glass, making it easy to place a subject in a new background. Suggest you get that Wacom tablet right about now.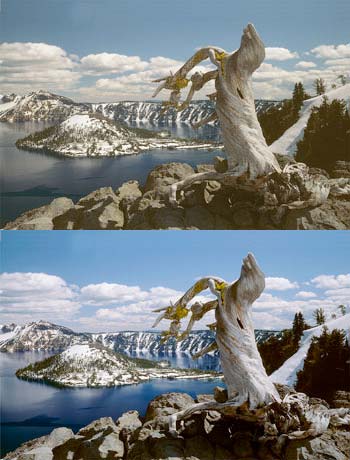 PhotoTune 2.2 corrected the color in this flat digital capture in six easy steps

FocalPoint 1 is a new plug-in that simulates selective focus or tilt-shift lenses, helping photographers blur and/or vignette an image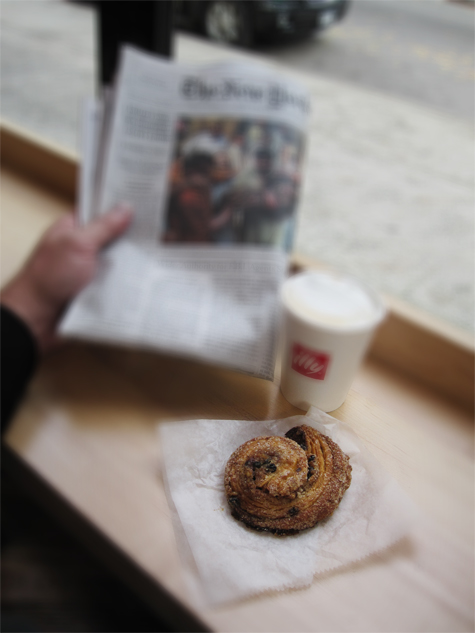 This sample was made in about 5 mins.. If you want to guide the viewers eye, or do some of that trendy "miniature" look, so popular now, this part alone will keep you going for hours. Yep, we shoot most of our meals.
2 things though to make it ALL easier for you:
Get Wacom Tablet, and know when to stop touching it.
We have all been taught how to do that, right?
This is a powerful set of tools that will open up a ton of things in your photographic life, that will keep you busy for awhile.
And yes, it's true that there is an upgrade out now to the 5 series. Tweaks and such but we use this one at present. And there are updates to the 4.5.1 series that are free. Free, like this weeks giveaway.
Just make sure you are signed up for the weekly NEWSLETTER. That is the ONLY way to be eligible to get this software package for free, from us.
Sign up here or at the top of this page.
And then on Weds.,at 9:00AM PST, the Newsletter gets sent into the interweb, to all of the subscribers with the simple instructions on how to get this for your very own without spending a dime.
How simple?
It works like this –
1. Hit reply to the NEWSLETTER
2. Put the "special word" into the subject line of the email (included/revealed in the newsletter)
3. Delete body of email (saving server space)
4. Add a shipping address
5. Hit Send
Then, if you have followed all of those steps, a certain number reply will get the item. that number is also revealed in the Newsletter
See, we told you it was simple.
Later this month we have an HP server to give away, as well as all kinds of excellent items to enhance your photographic life.
And the Newsletter gives you an overview of new photo news, and links to articles you may have missed.
Remember, we ship ANYWHERE IN THE WORLD!
Oh, and in Dec. we add more giveaways, with some happening right here on the site, or via Twitter, or maybe our Facebook page