Weekly giveaway – Elliott Erwitt and a bit of Flip O Rama
Yes, you know this classic photographers work. Magnum photographer Elliott Erwitt's body of work puts him in the pantheon of the master of the 20th century
This iconic, ironic photographer has been making his comments on the world we live in with the right amount of humor for many years.
Heck, he did a book just on dogs and revealed to us the manner with which he got their attention: not a food treat but a horn!
Oh wait…was that the way he got people's attention?
No Matter.
OK, there is much of his work that isn't humorous, but actually quite touching. If you are not familiar with his work, click the link above. And we have a video interview of him on our Video Shorts page.
Now you may not have seen this boxed set around much. We found it just by chance as the search was on for one of our many loves, photo flip books.
Imagine a beautiful boxed set of 18, 28 page books with Mr. Erwitt's view of Italy.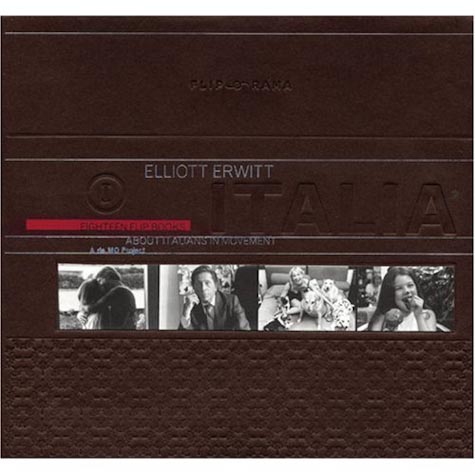 Now imagine you getting one of these boxed sets, free from photoinduced.com.
That is what we have for you this week.
And it's only for subscribers of our free weekly NEWSLETTER, at this point.
details on getting this boxed set from us (we only have one to giveaway) will be found in this weeks NEWSLETTER, which will be found in your inbox. around 9:00 AM PST on Weds. 5/5/2010. You must be signed up by Tuesday Eve. though.
No essays to write.
No boxtops to send in.
No scavenger hunt items to collect.
It's real easy.
So give it a shot. This is one of our secret cool items in the office, that was rediscovered when spring cleaning came into effect.
Many things were discovered, but this was one of the things you may want.
And if you don't get it from us, or don't want to take a chance, just click here: Elliott Erwitt Flip-o-Rama Italia (18 Volumes)