Bits & Bobs : A fast look around
Here are just some quick notes on things we've seen, as we work on longer form articles on some.
Exhibits-
In NYC, we finally saw the Mexican Suitcase show, at ICP, with images lost since 1939.
While not the famous,iconic images from the photographers, of particular note for us was the layout of contact sheets gives you an incredible sense of the thought process with each shutter click, plus the way the organized the materials for various publications.
Downstairs is the Cuban Revolution exhibit giving a relatively brief timeline to the extreme shifts in Cuba in the 50's and 60's.
Some rather brutal images but also a classic shot of Fidel Castro and friends after the were let out of prison. Looked like 4 happy businessmen in front of a government building
MOMA did not disappoint with the Pictures by Women: A History of Modern Photography plus the New Photography.
With a rich history going back to Julia Margaret Cameron and going through Tina Modotti, Diane Arbus and Cindy Sherman this is a deep look at the masters of photography from one genders viewpoint.
And their brilliant curation shows you who's up next in their New Photography section.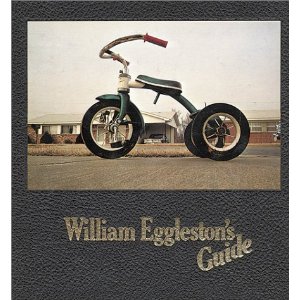 In LA, LACMA has a massive body of work from William Eggleston, master of the mundane.
Taking over a floor at the Broad Gallery at the Los Angeles County Museum, you will get not only an overview of a near lifetime of work, but there are videos running on various walls with documentary footage of the photographer and subjects. The book on the right is a great primer if you want to study more.
The prints are large and the subjects familiar. This is the final stop of a major national tour.
At Frank Gallery in Santa Monica, photographer Lisa Rinzler unearths the truths from the personal effects of inmates at an asylum, the Willard Psychiatric Center
Beautiful, massive chromogenic prints on glass.
Shooting with:
The new Canon PowerShot S95
. A full review will be coming but this camera is being taken everywhere.
Software:
OnOne Plug-in Suite 5

has been installed into Lightroom and doing all of things we want it to do (playing a lot with Focal Point)
The Holiday Shopping guide 2010 will be out this week and we'll be available to answer any questions.
Sure, we can be shopping helpers. Feel free to email us with questions. We've been putting our hands over all kinds of gear lately.