Our own little Black Friday Giveaway, and you get to stay home!
It"s crazy, right?

People got up to be at department stores at 3:00 AM to get a few good deals, on some electronics that may be out of date, or in such limited quantities that if you aren't the first in line , it's not coming home with you.
We're on our 2nd cuppa coffee and reading the news, while relaxing in the home office.
But then the thought came to us: sure, we were doing some giveaways on our Facebook page and via our twitter account in the past couple of days so why not post some fast giveaways right on the main site?
Right?
So here you go:
( and yes, speed is an issue here)
First thing we have for you is a book that we feel should be in everyone's library . This was probably the greatest photo exhibit ever, depicting the human condition through the eye of 256 photographers around the world. Honestly, there are always about 10 fresh copies in the office to give out. It's that good.The Family Of Man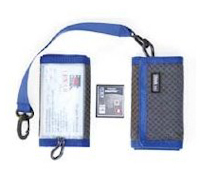 And frankly, one of our fave products, the Pixel Pocket Rocket for Memory Card Storage

the best memory card wallets out there.
How do you get one of these goodies?
We have one of each and will send em out to the first person to post on our Facebook page this phrase:
# I saw it first at photoinduced.com!
and add the item you want to the end of that phrase. IE # I saw it first at Photoinduced.com! Book OR# I saw it first at Photoinduced.com! Wallet
So:
1. Sign up on our Facebook page.
2. Enter the phrase with the item you want at the end.
3. We'll contact you for a shipping address if you were the winner. yes, there will a winner for each item.
This weekend we'll be doing more stuff on our twitter.com/photoinduced account so come on back for details.
And have that second cup of coffee.