Changing the view, one backdrop at a time.
People will ask you to shoot a portrait of them.
If they haven't before, they will.
You're a photographer, right? You know how to do that.
Well, there are many answers to that question, but we'll try to simplify some tools for you to successfully answer the call.
If you don't have a studio space, you'll have to punt. Especially if it's winter where you are.
Now, this is not a lighting post, but it will come into play.
One bit of gear you'll need is a backdrop stand. That's 2 strong light stands, and a crossbar. You can buy these in sets ( we've had ours for more years than you can imagine).
And some stuff to hang on that cross bar. We've gone the seamless paper route, which, while classic, is a bit of pain to store and you can't really roll it out to the floor unless you have a good non-carpeted, smooth floor.
There is a bag of material in our office that we picked up at a fabric store, which doesn't wrinkle and stores easily. Buy it from the big stores as you'll need a huge piece.
Check on the surfaces and figure what light will do to them. We went went some that suck the light in, and some that are barely flecked with some meta to kick back a hair of the light. Looks a look less gross than it sounds.
A bit of a pain hanging it and the weight required many, many grip clips.
Then we went onto the WHCC website to see what else was around. Maybe some pre-made ease.
Now you really have to have a good imagination to get an idea what the backdrops will look like in your hands.
The sample you'll see are a bit , how shall we put this….general market.
We found some that look like they could work just perfect.
Deciding on Urban Brick, we knew this could be a good test of the product. Realism, seam quality, ease of use.
The quality craftsmanship on the top pocket made hanging it easy as pie. (check out what we're hiding. tons of our photo books!)


Most backdrops can look a bit extreme in their close up inspection, and that's so you can dial it back or up.
The shot below is "pre-steaming" out the folds. First time usage.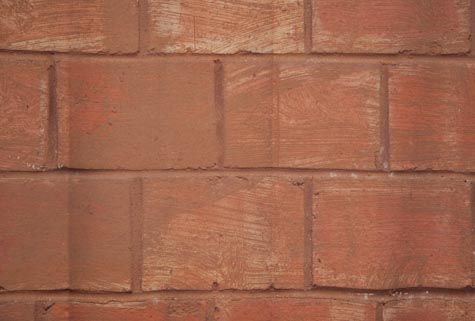 Time for the patient model. Thanks to Cathy G. for her help.
The progression went from flash on camera: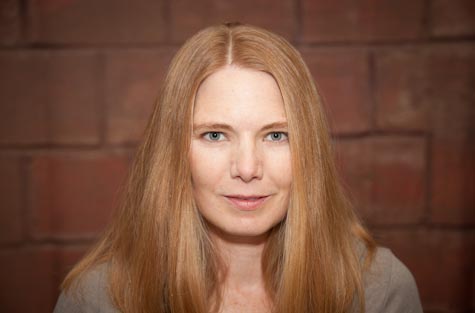 to natural light: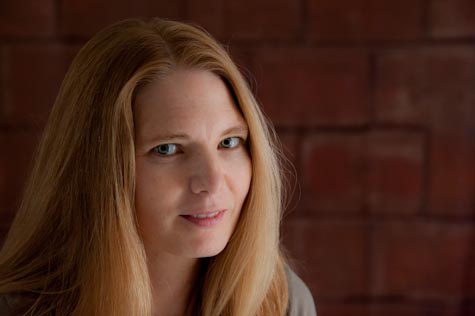 and then the final, tighter shot: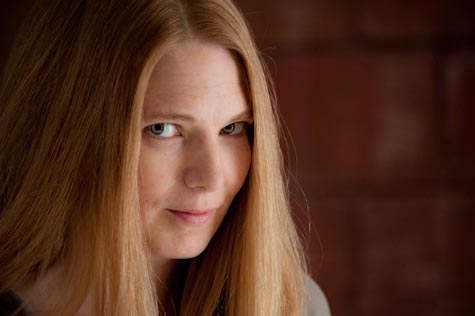 You may be saying, " you're so tight, who cares what the background is?"
But you do. The viewer should be concentrating on the face, not the bookshelves with a rainbow f colors distracting the eye. Even out of focus, that is an element we wanted to eliminate.
We do recommend getting a steamer to get the packing wrinkles out. That'll take you all of about 10-15 mins.
We've tried and have the pop-up backdrops as well, and as we always say, the right tool for the right job.
We do recommend this company's products, and you should have a look around and see what may work for you, visually on their site. Well made and you probably already know their work as printers for the professional photo industry: WHCC
So there you have it: a fairly simple way to transform, even your living room into a working studio. True, a downside is the ceiling height, or lack thereof. Can't have it all, although with this simple set-up you can shoot a ton of what you need to.
And travel when you have to, easily. Bring along a simple Profoto 2-3 head setup, a couple of softboxes or Umbrellas. Go total pro and and set up your tethered camera/computer and go wireless with a client iPad.
So when they ask if you can shoot a portrait, you can say "Sure, when can you make it over?"