Photo's so good, you'll want to steal em': Wyatt Neumann's "DEEDS ARE GREATER THAN WORDS"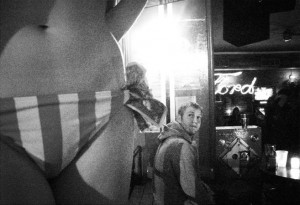 One of favorite new photographers tells a tale of the US, with a Hunter S. Thompson ferocity, and a deep rooted love of the inhabitants.
Wyatt Neumann lives the life he captures, and, while tempered in recent years with the birth of his children, the intensity continues to flow through his photography.
Sometimes it's the darkness of the deep night crawls, and then shifts to the natural beauty of the west.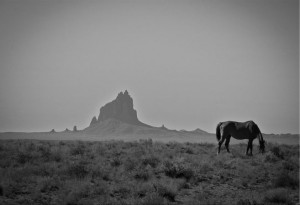 OK, back to the stealing headline:
"The show opened to a huge response January 24th. Two nights after, an unnamed but nonetheless smitten viewer decided that he must have one – so much so that he decided to steal a limited edition signed and numbered print from the wall. He was spotted and pursued by security, who tackled him in the street of the Lower East Side, where the piece shattered and was destroyed. The art buff was then arrested and taken to jail by police who witnessed the event. "
And you have a limited chance to catch this exhibit:
Closing Night Event Thursday, February 2nd, 7:00 pm

See them before they all get stolen at Gallery Bar, 120 Orchard, New York City.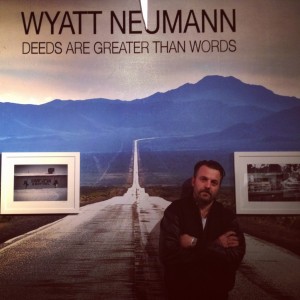 "Wyatt Neumann's newest show is perhaps his best, this time a compilation of western imagery that evokes not just a place, but a time and experience. Like Neumann's other shows, the imagery comes from the cross country jaunts that he regularly takes. Generally alone on a motorcycle, Neumann drifts in and out of small towns and down dusty highways, meeting people and sharing a drink, a laugh, a brawl or a night of conversation… Whatever the exchange, he nearly always leaves with a celluloid memory.
This recent collection is imagery from Texas, New Mexico, Nevada, Montana, Oregon and North Dakota, and Neumann has done something completely new in the way he has chosen to display the photography. Working with a large format vinyl print shop out of Las Vegas, he printed massive photographic landscapes in full color – a bright desert highway stretching to the infinite skyline of the Timber Mountains of Nevada, or a deep red sunset over dusk's blue dunes of White Sands New Mexico – and it is within these visceral settings that he has laid intimate imagery detailing the granular moments that existed within. Printed black and white on white mattes and with white frames, the prints stand in stark contrast to the beautifully rich environments in which they are encased in. The execution leaves the viewer standing back to soak it all in, and then almost immediately pushing in to study the detail of a bloody face, a kiss, a naked woman in a hotel room or an old rodeo cowboy's weathered face displaying a well earned smile."