The round Oatmeal box was fine, but Jo Babcock steps it up a notch. Or 5.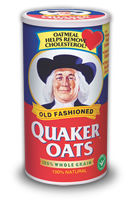 Have you ever made your own pinhole camera?
Based on some very sound physics, you may have used a Quaker Oats round container, punched a tiny hole in the side, places a sheet of film in there, and made your own pinhole camera.
Yes? No?
Well, if you are reading this you probably know what a pinhole camera is, and if you need a refresher, click here:
Anyway we had run across the work of Jo Babcock before, in this very cool book."The Invented Camera-Low Tech Photography & Sculpture"
This guy even built a VW van into a pinhole camera.


Then one of our readers, Carolyn Johnson Hampton, told us about an exhibit of his photos AND original pinhole cameras was at a local gallery in Culver City, CA., Duncan Miller.
With only a few hours left of the work being up, we jammed over to have a look.
Woah.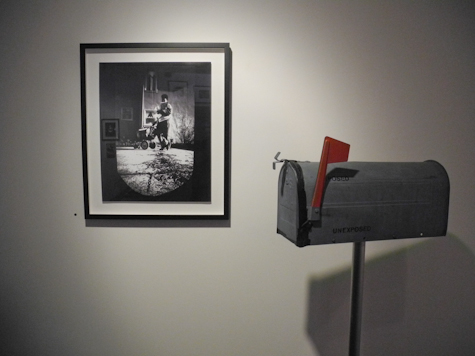 Each pinhole camera was used to take a related image. Like a mailbox was used to make a photo of a mail carrier.
And the flag was used to mark the exposed/unexposed situation of the pinhole mailbox camera.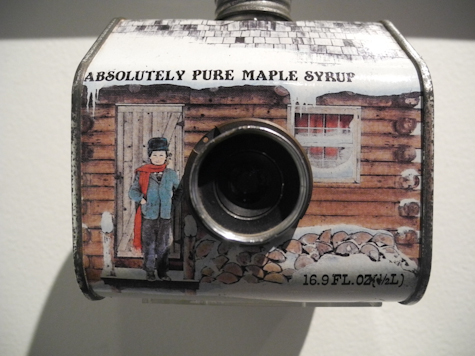 Or a Log Cabin Syrup tin was used to to, yep, tale a photo of a log cabin.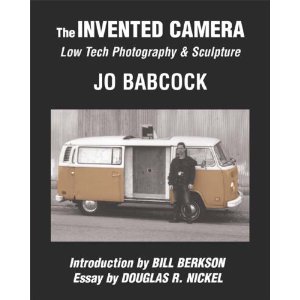 The list goes on, but the overall concept brought photography into slightly new dimension.
Not only was the camera/image tied together, the camera itself was a sculptural work of art.
This was the first time to see them both on display in So Cal.
You can buy the camera and the matching photo as a set for between $3500-$4500. USD.
They are all captured in this book, however, and we picked one up for you.
So that is the free giveaway this week.
And if you are are subscribed to the Weekly Newsletter, you know how this works. If not, it's pretty darn simple:
*. Sign up for free newsletter
* Check inbox on Weds.
* Follow simple directions to enter random drawing for book.
And we never share your deets. Ever.
Need to make your own?
How about a Hasselblad pinhole?