It's 10 PM: Do you know where your camera bag is?
Maybe if you're reading this at home, you know exactly where your bag is.
But what about the other night when you were covering that event?
The manager of the facility told it would be cool to leave your main gear bag over in the corner. No one goes there. And besides, they'd be there the whole night.
You suit up with your cameras, gear belt, and a small bag with essentials.
Those mini crab cakes are tasty, and you're getting the shots needed, plus more. Then you see that lucky strike bonus shot: A second floor wide angle beauty of the whole event.
Heck, yeah! Good call.
So you go back to your camera bag. Hmmm..left it right here…..manager seems to have stepped away.
The sweat starts to build in the areas you hate that it builds. WHERE..IS..THE..BAG????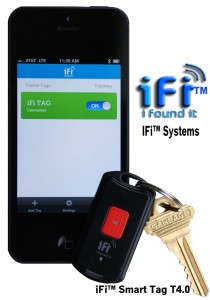 If you're smart, you had placed an iFi Smart Tag T4.0
tracking unit in the bag.
You pull out your smartphone and go to the iFI app, click "Find It" and if the bag is 30ft away or more, you will be emailed a Google map to its location. You can add a beep so you can follow the beep as well, but there's a tip off to someone lifting your gear.
So maybe someone at the venet just moved your bag to the coat check room, since there would always be someone there. And maybe they couldn't find you to let you know.
Your phone tells you the new location. The beeps (you can turn on and off from the phone) confirm it all.
Whew.
Originally designed for your keys OR your phone, I liked to add a photogs touch.
made for IOS and Android. New one coming shortly that will do both on one unit.
$30.00
Scenario #2:
While out of town on assignment, my apt manager called me to ask if someone was in my apartment.
I had no clue. Could easily be a family member.
They assured me they'd check in the morning.
Hmmmmm…
Time for some security cameras.
After going though a ton of research, the features needed were clear: sound, remote operation, zoom, pan.
Foscam had a great deal on what looked like the perfect fit. Night vision, too!
Set it up. Kinda. always had some glitches. Called customer service. Many times.
They told me it was my fault it wasn't working. My network was messed up. They even had me change the name of the network.
Unplugged the camera, and put it back in the box. After 4 total hours of trying to set it up, I was done.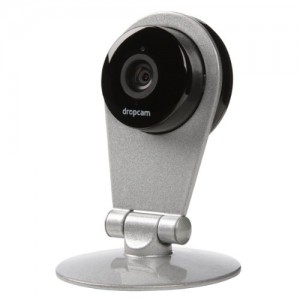 The I saw the Dropcam HD
.
OK, this thing was not cheap.
$150. per unit.
Then Amazon had a special during the holidays for $100.
Burned once, figured let's give this one more shot.
Woah!This is the simplest unit I had ever seen.
Take it out of the box, set-up on your computer in 4 minutes, then pug into an out in your home.
Done. Really.
OK, you do need to download the app to your smartphone. Control the unit wherever you are. And you can turn off the "record" light.
Motion Detector which send you alerts on the phone, HD quality is the best I've seen, and affordable monthly plans for recording the footage.
By the way, did you know that many burglars pick these thinsg up, look at it before they disconnect it?
Yeah, then you had a darn fine portrait of them.
there is a feature that I have not much use for: a microphone.
Do you say" Hey, stop robbing me! Put that down!"
I was informed by the company that it's more as a baby monitor, or maybe keeping rover off the couch.
Anyway, I ended up with 3 so far.
Even travel with one. Why not?