Sony adds to the NEX line, and intros right-priced APS-C camera
Sony continues it's march to be one of the big 3 camera manufacturers, with the intro of new models.
Say hello to NEX 5T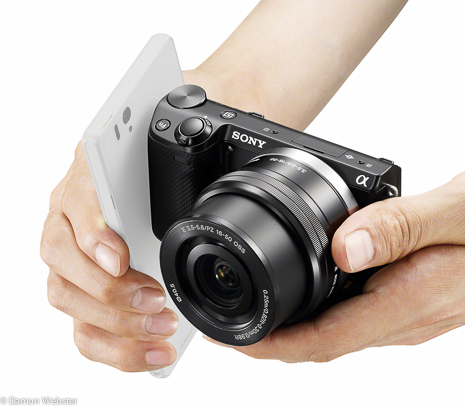 With the NEX series, now considered a classic, they've added their "touch to share" feature we first saw at CES last Jan.
Improved auto-focus, the kit lens now having built in Optical SteadyShot™, motorized zoom for smoother video moves.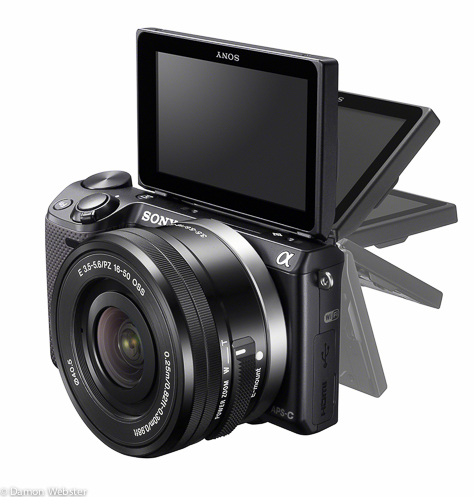 If you own an NEX is it a reason to upgrade?
Not yet.
If you don't have an NFC feature on your mobile device, you still go through a proprietary Sony site to share.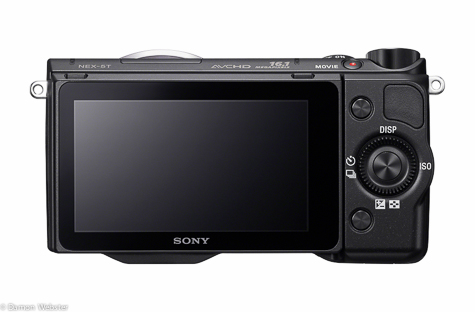 Don't get me wrong. Love my NEX. High recco. If you don't have one, this may be the time to step up.
Another camera announced was long touted, secretly lusted for A3000, interchangeable lens, lens camera. With over 20.mp , this DSLR looking camera has an APS-CMOS sensor. For $400?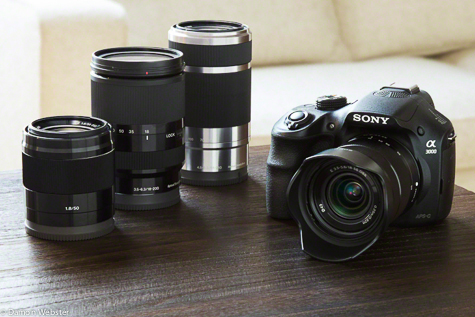 And the ability to add a variety of accessories such as ext. flash, LED light, Mic, etc.
What a perfect, affordable step up, from a compact camera.
Any user will find those first images a staggering improvement from a relatively similarly priced point and shoot. To say nothing of a smartphone.
Plus a VIEWFINDER!!! back to shooting with eye to camera!
OK, you can still use the LCD and shoot at arms length. Your call.
But….your not slipping this beauty into your pants pocket.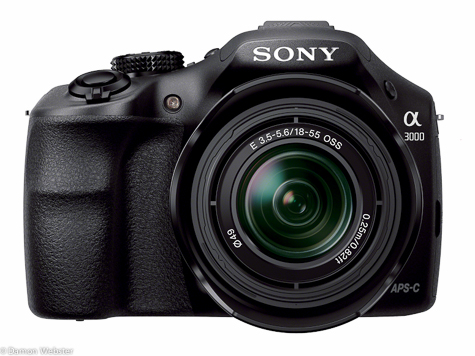 Both new cameras use the ever expanding E-series of Sony lenses,and we applaud that.
Just not loudly.
Faster lenses (thanks for the 50mm 1.8), bigger range, and solid, traveling crop duster lenses
Please. I feel the need. The need for speed.
We know the market Sony is currently aiming for with the NEX series, but the pros that want to travel light are closely watching.
There is a reason I put a Leica lens onto the NEX 5N.
Oh, small tip: When you buy your NEX, get the Sony screen protector for 12 bucks. Trust me, it's a worthwhile investment.
Camera is $700. with kit lens.
There you have it as the summer winds down and manufacturers start to release new gear.
We'll be here to let you know a few thoughts. Sometimes gut reactions based on previous knowledge, sometimes hands on experience.
and now, the official word…..

Sony Introduces Ultra-Portable NEX-5T Compact System Camera with Wi-Fi®, NFC and Fast Hybrid AF
SAN DIEGO, August 27, 2013 – The versatile new Sony α NEX-5T compact system camera combines a stylish, ultra-compact design and the creative capabilities of interchangeable lenses with large-sensor image quality, speedy Auto Focus (AF) and the convenience of NFC (Near Field Communication) one-touch for easier Wi-Fi connectivity.
Inside the new camera is a large, high-resolution 16.1 effective megapixel Exmor™ APS HD CMOS sensor – identical in size to the sensors found in traditional DSLR cameras. The large sensor takes in more light during image capture, allowing for richly detailed DSLR-quality still images and full HD videos.
The new NEX-5T camera will come in a kit with the sharp, compact SELP1650 motorized zoom lens, which measures only about 1.2 inches thick when fully retracted. The lens contains built-in Optical SteadyShot™ image stabilization for clearer handheld images and has a smooth power zoom dial that is particularly useful during video shooting.
"This new camera carries on the NEX-5 series' strong tradition of compactness and high performance," said Mike Kahn, director of the interchangeable lens camera business group at Sony. "Available in a convenient, travel-friendly package with the compact SELP1650 power zoom kit lens, it's the ideal choice for step-up point-and-shoot users, smartphone photographers who want higher quality images and even photo enthusiasts who are looking for a more portable alternative to replace their DSLR."
NFC and Wi-Fi Convenience
The new α NEX-5T camera is the first Sony interchangeable lens camera to feature NFC, giving the extra convenience of one-touch wireless connectivity with compatible Android smartphones and tablets1. A connection is activated automatically as soon as the mobile device touches the camera, allowing for immediate image and video2 sharing between devices. Content is then safely stored on the connected device and can be shared via social media and other common applications.
For devices without NFC one-touch capabilities, users can wirelessly transfer images and videos between compatible devices through use of Wi-Fi™ and Sony's PlayMemories Mobile application, available for both the iOS and Android platforms.
Additionally, a "Smart Remote Control" feature on the NEX-5T utilizes Wi-Fi to send a live image preview to a wirelessly connected camera or tablet, allowing it to act as a remote viewfinder, adjust common photographic settings and release the shutter button. It's a unique, fun feature that can be used for framing and shooting group portraits that include the photographer, and can be activated using either NFC one-touch or Wi-Fi connectivity.
Fast Hybrid AF
In line with last year's NEX-5R model, the new NEX-5T camera also features Fast Hybrid AF auto focus technology, which combines phase-detection and contrast-detection methods to ensure speedy, accurate autofocus in any shooting situation. The intuitive focusing system uses 99 phase-detection AF points arrayed on the image sensor to detect a subject's distance and quickly lock focus. Then, contrast-detection AF confirms extremely fine, precise details.
In Speed Priority mode, the camera will switch automatically to phase detection tracking AF to track fast-moving action accurately in each frame up to 10 frames per second3.
Expanding PlayMemories™ Camera Apps Platform
The growing range of downloadable PlayMemories Camera Apps4 add more fun and exciting features to the NEX-5T camera. Shooters can pick from a range of free and nominal cost apps to broaden creative options and experiment with new photography effects.
There are 15 apps currently available, including "Direct Upload," which allows photos to be uploaded directly to Facebook™ and now Flickr as well, with support for additional services scheduled for the future. Other fun applications include "Motion-shot," which can combine several different shots from an action-series into one creative photo, "Time-Lapse," which takes several photos over a series of time and stitches them together to create time-lapse photography, and several other creative and teaching tools.
Design and Control
The new NEX-5T camera features a fully programmable control dial and Fn (function) button – a versatile combination for photographers accustomed to the flexibility and direct control of a DSLR camera. The camera's intuitive touch-screen LCD can flip downwards for high-angle shots over crowds, or upwards up to 180 degrees for easy arm's length self-portraits. It also has a touch-shutter function for added convenience.
New Sony α Accessories
A range of optional accessories offers stylish protection for the camera. Designed in a range of colors to fit the NEX-5T and NEX-5R cameras including black, pink, orange and green, the LCJ-EBA case is a thin, light body jacket that allows full use of the new camera's NFC function.
The new LCS-EMJ is a soft carrying case with an expandable structure that accommodates any E-mount camera and lens ranging from pancake prime lenses to longer telezoom models.
For convenient power supply, the new versatile BC-QM1 battery charger doubles as a handy power source for smartphones and cameras. This compact battery charger is ideal for travel with a retracting plug and universal voltage AC10-240V (50/60Hz).
Pricing and Availability
The NEX-5T compact system camera will be offered in silver, black and white for about $700 in a kit with a compact, versatile 16-50mm motorized zoom lens (model SELP1650). It will be available for purchase in early September.
The new camera is compatible with Sony's ever-growing assortment of E-mount interchangeable lenses. In total, 16 different lenses are now available including several premium models from Carl Zeiss ™ and G™ Lenses.
The new LCS-EBA body jacket, LCS-EMJ carrying case and BC-QM1 battery charger will be available this September for about $25, $40 and $60, respectively.

AND
Sony Introduces New α3000 DSLR-Style Interchangeable Lens Camera
New Entry-Level ILC Features Large 20.1 MP APS-C Sensor, Electronic Viewfinder and Comfortable Shooting Design
SAN DIEGO, August 27, 2013 – Designed to bring the benefits of large-sensor imaging to a variety of new customers, Sony's α3000 interchangeable lens camera combines DSLR capabilities with a comfortable, easy-to-use package.
The new camera features a large, high-resolution 20.1 MP Exmor™ APS-C HD CMOS sensor, a bright electronic viewfinder and the same lens mount as Sony's popular line of E-mount cameras, making it compatible with the system's ever-growing assortment of high-quality lenses ranging from telephotos, wide angles and macros to versatile zoom and portrait lenses.
"The new a3000 represents the ultimate combination of performance and value in an interchangeable lens camera," said Mike Kahn, director of the interchangeable lens camera business group at Sony. "With a familiar, comfortable shooting design, impressive imaging capabilities and an outstanding price, it's the ideal choice for customers looking to experience the vast benefits of large sensor, interchangeable lens imaging for the very first time."
The powerful 20.1 MP APS-C sized image sensor in the α3000 is the same size sensor found in most traditional DSLRs, and is the key to capturing crisp, highly-detailed still images and Full HD videos (1080/60i or 1080/24p). The large sensor also boosts sensitivity, grabbing more light and cutting image noise to produce better quality content in low-light conditions, where a smartphone or point-and-shoot camera typically struggles.
The new camera features a clear, bright electronic Tru-Finder viewfinder with generous 100% field coverage allowing for an effortless framing experience. The viewfinder can also display a variety of key shooting information and shows a live preview of the composed image to illustrate the effect of any setting adjustments. This same "Live View" shooting experience is also available through the bright rear LCD screen for those that prefer to frame and compose at arm's length.
The new α3000 model features a classic DSLR-style design with a standard P/A/S/M mode dial and several customizable control buttons for making common adjustments to settings. The grip is stable yet lightweight, giving shooters a strong, comfortable grasp of the camera.
Creatively, the new α3000 camera offers a total of 15 different Picture Effect settings including Retro Photo, Miniature Camera, Partial Color and much more. The camera also has Auto Object Framing, which neatly trims portraits, close-ups and even moving subjects for tighter, more professional results. When this feature is engaged, the camera saves both the original and cropped images for review, making it yet another practical learning and teaching tool for beginning photographers.
With the α3000's Multi Interface Shoe terminal, users can broaden their shooting experience by adding external accessories like flash, video lights, or microphones. Compatible accessories include the HVL-F43M flash with Sony's unique Quick Shift bounce system for eliminating shadows as well an LED light for video, the HVL-LEIR1 Video IR light for brightening up dimly lit parties and indoor scenes, the ECM-XYST1M Stereo Microphone for capturing clearer dialogue and sound and much more.
Pricing and Availability
The new α3000 interchangeable lens camera will be available in early September for about $400, paired with a black 18-55mm zoom kit lens (model SEL1855).
The new camera is compatible with Sony's ever-growing assortment of E-mount interchangeable lenses. In total, 16 different lenses are now available including several premium models from Zeiss ™ and G™ Lenses.