iKlip Puts Your Tablet Where You Need It!
Sure, the case on your iPad lets you prop it up, vertical or horizontal, but you need a surface to set it down on.
Or you get to hold it for indeterminate lengths of time.
When it's a matter of sending txts or watching vids, checking email, or heck, even a little shopping, it's not so bad.
But when you need to really rock the tablet to do actual work, like controlling your DSLR in a non tethered manner, using something like a CamRanger, how do you mount it?
We've been looking for the right solutions for awhile.
There is one out there that requires you take out your tablet out of the case and snap it into a backing, then use an expensive connecting device, which then goes to ANOTHER expensive connecting device. It does lock and load, and is very heavy.

Then iRig entered the picture. The company makes items primarily for the musicians, but when they announced the iKlip® Xpand, it had to be checked out.
Winner, winner, chicken dinner!
First of all, it assembles very easily.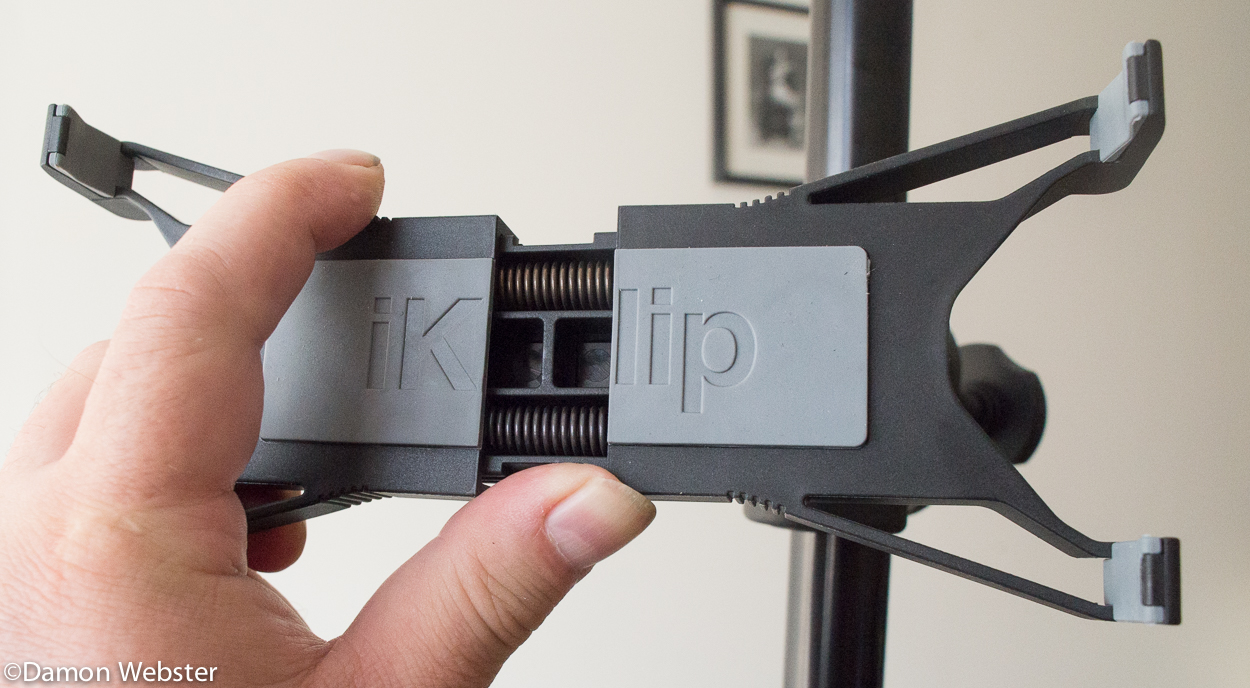 Then it is heavy spring loaded adjustable, so I could even use my ancient iPad 1st gen, WITH case on, now relegated to camera control apps. Of course the new iPad air, mainly on the road with me, fits in the holder, WITH the case on.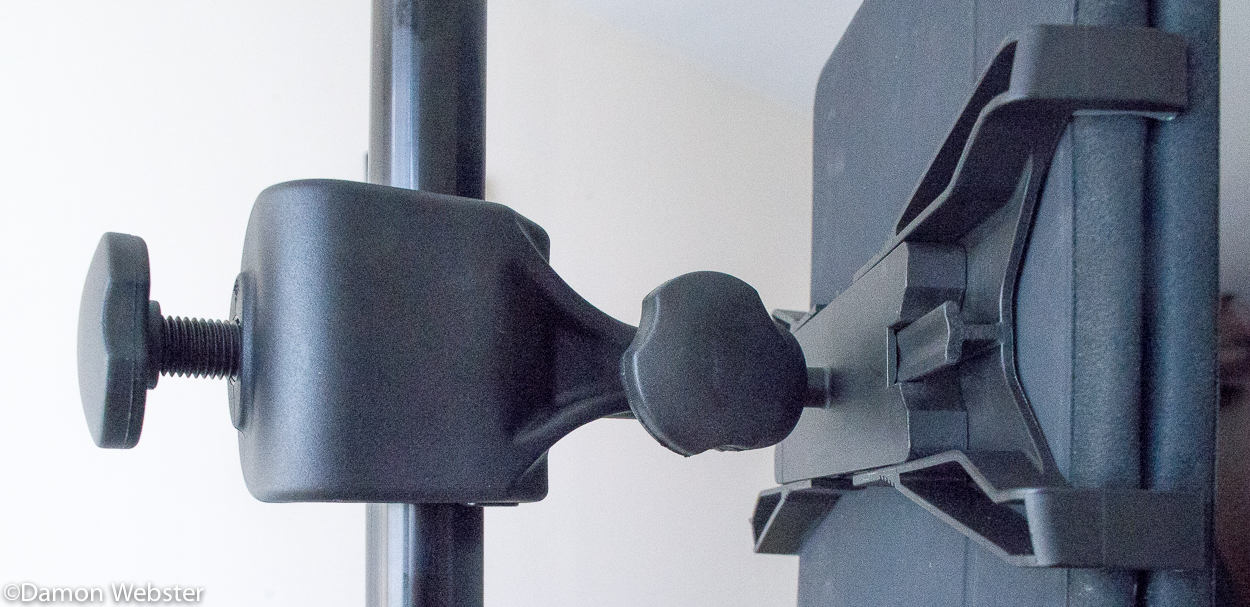 Made of high impact plastic, the ball joint allows for easy adjustment of angle, the rubberized back and clips insure a good, secure mounting.
I have banged it, shaken it, and bumped into it to see if there was any movement.
OK, not very scientific, but it replicated, what could happen, and all was secure.
Did NOT tip it over for a fall though. Nothing will protect the iPad then, BUT having the case on does help, as it absorbs some of the impact.
Have a look at this video for a demo.
How much for the iKlip® Xpand Universal
About $50
My other system cost me about $200+ for all the parts,and I had to get a new backing for the iPad air.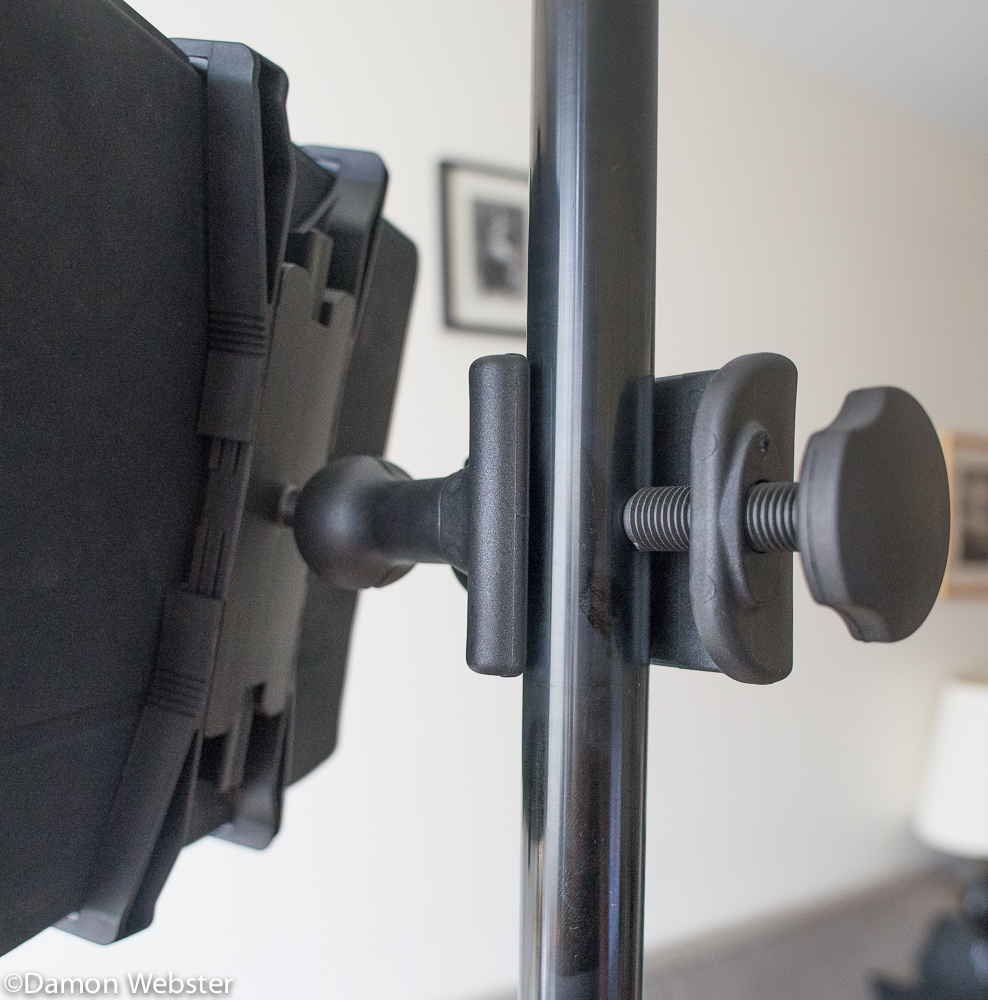 Only thing i wish it had: a rubber cap on the end of the bolt that secures it to the light stand.
It hasn't stripped the paint so far, but I'm always looking for non-marring connectors.