Holiday Gift Guide 2015 – Part 2 : The Media
One of the best deals that Black Friday and Cyber Monday offer is media.
You know, what you shoot to, store on, transmit from: SD, CF CFast,SSD, Hard Drive, Flash Drive, Etc..
Everyone needs it, and whether it's a stocking stuffer, or a night of Chanukkah gift, this item is usually one of the best deals of the season.
Admittedly, some of the products are about to be replaced with faster units, but you need this stuff. Maybe you like to keep the card as a master back-up file. The deal coming up will easily allow you to do this. (just remember to open it at least once a year)
One thing to look for is speed of the card. Whether you are shooting video, or using one of the Mega file cameras, read/write speed is critical to keep you shooting.
My main brand is Lexar, as they have never let me down. Of course, Sandisk will also do you you right, just a matter of choice.
Her are some products to consider:
The Lexar Pro 2000x is an incredibly fast card, that even comes with it's own reader for speedy workflow.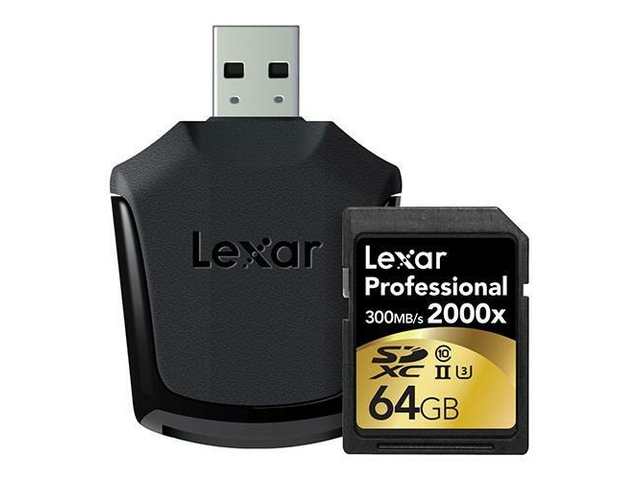 If you're shooting 4K video, or a 36mg still file, this card will rock your world!
Available in 32-128 GB sizes. And regarding size, everyone has a different viewpoint: smaller to not put all of your eggs/images in one basket, upload some while shooting more, not needing to change out cards while shooting an interview or scene. lot's of ways to go.
The 64GB goes for about $95
Going Go-Pro or other micro SD camera? the check out the Lexar Pro 1000x, UHS-II.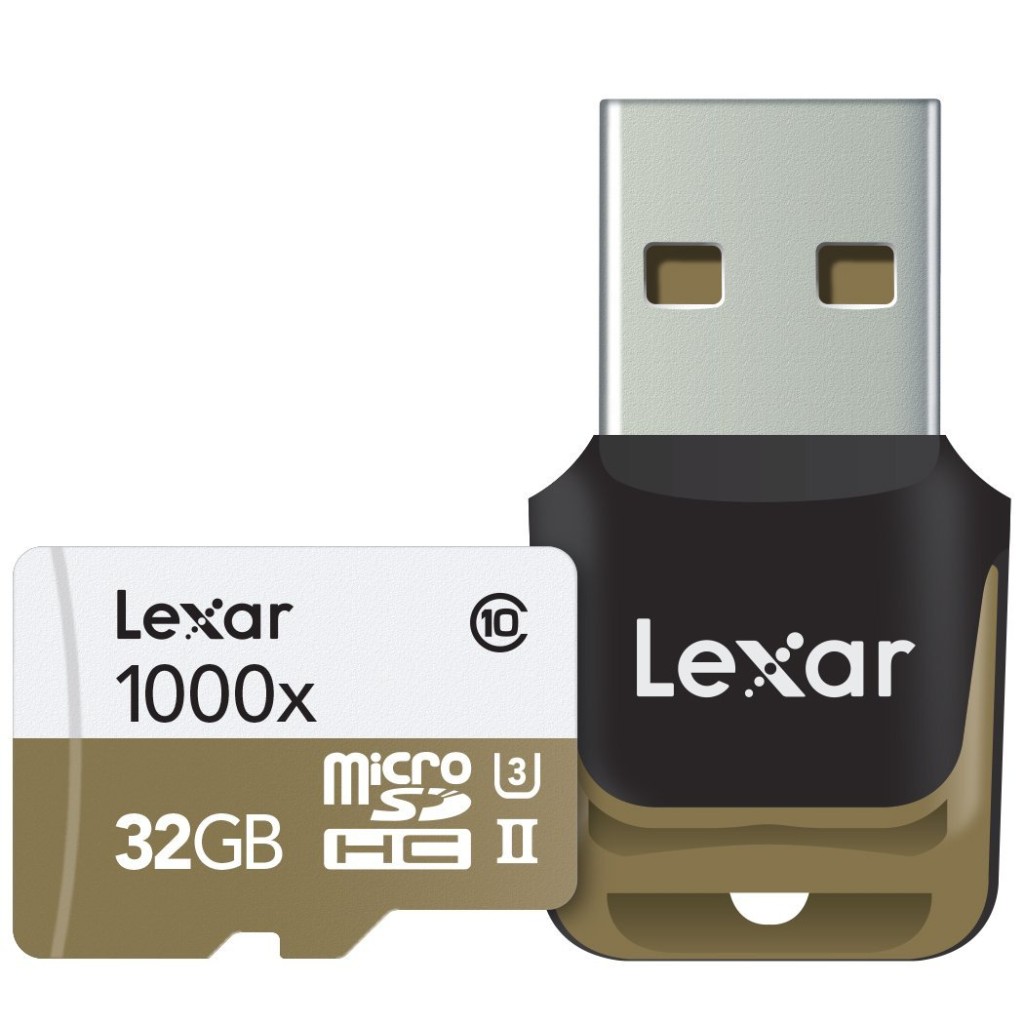 Also comes with it's own reader for faster workflow.
The 32GB model is only $30!
Both cards are available in a lower priced 633x version.
Then they make the awesome Lexar Workflow Hub.
OK, this is really geared to the heavy user using multiple cars on a shoot. Download all cards concurrently to a folder, or consecutively to Lightroom, and get some other work down while that is happening. Great for a wedding, or music festival photographer. With 4 modular ports, and Thunderbolt daisy chin capability, you can customize it depending on what media type cards you use.
Maybe the drone lovers will love this 3 slot micro SD module: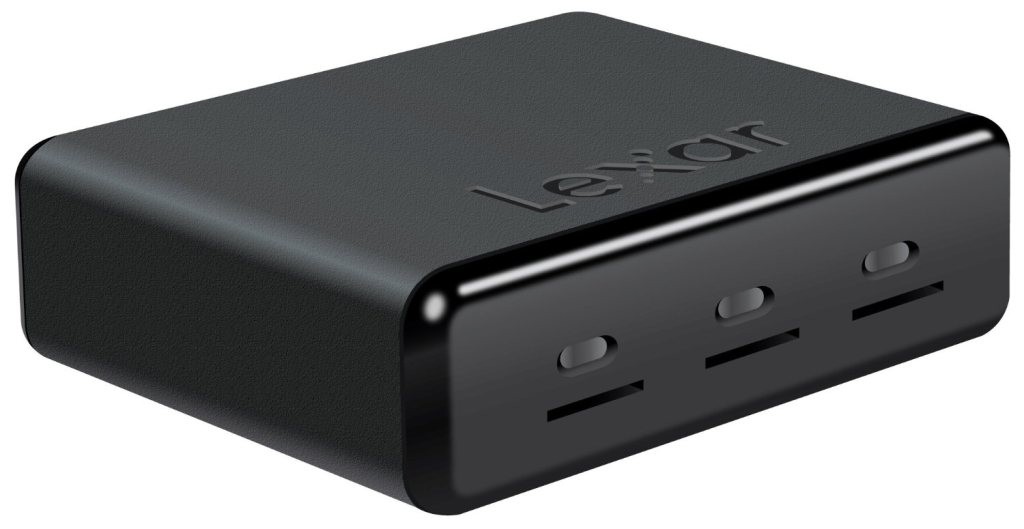 I will also sometimes carry the modules in my bag separately, as each one works on it's own.
The 1st gen hub goes for $50., without modules, and still gives you USB 3.0. The latest version with Thunderbolt jumps up a bit to $190.
And after years of not getting on board, I've finally feel that I can endorse the Eye-Fi Mobi Pro.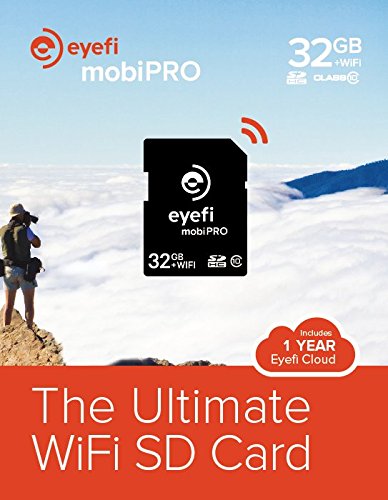 After moving to the Nikon D810, and know thing there was no wi-fi on board, this was the best solution to uploading to social media in the field. Yep, it works easily, and you get a year of cloud storage.
About $80