Nikon D5 has an ISO of 3,280,000 Yep, Millions!
This morning @CES, Nikon announced some crazy, new, incredible products.
First up a new flagship, the Nikon D5.
That's the one with the insane ISO, and the speed you need for sports. Plus a new processor for the rest of us, but so much more. Touch screen, 20+mg sensor, 153 focus points, 12FPS, up to 200 at a burst in RAW!
How about 4K video? Yep, it has that.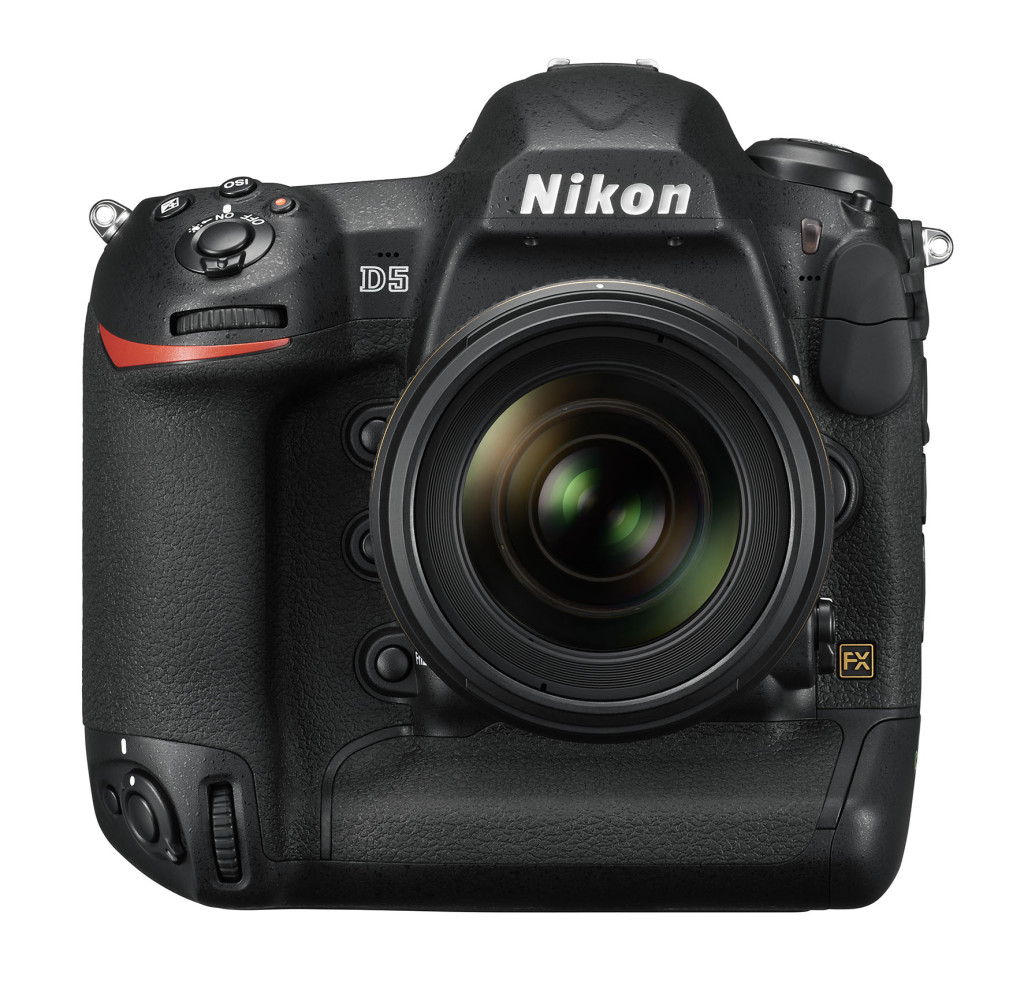 Before we get into the hands on vid we just shot, here is an overview:

Coming in March for about $6500.
Interesting notes that it will be available in XQD and CF formats. They are still sticking with the extreme speed of that XQD. At least they were prudent enough to offer both.
Oh, and a touch screen.
Then for the DX'ers is the new D500 (yep, skipped D400) so much of the power of the D5, plus an articulated touch screen.Once again you have a choice of XQD, and CF in case the D5'ers want to use it as a backup.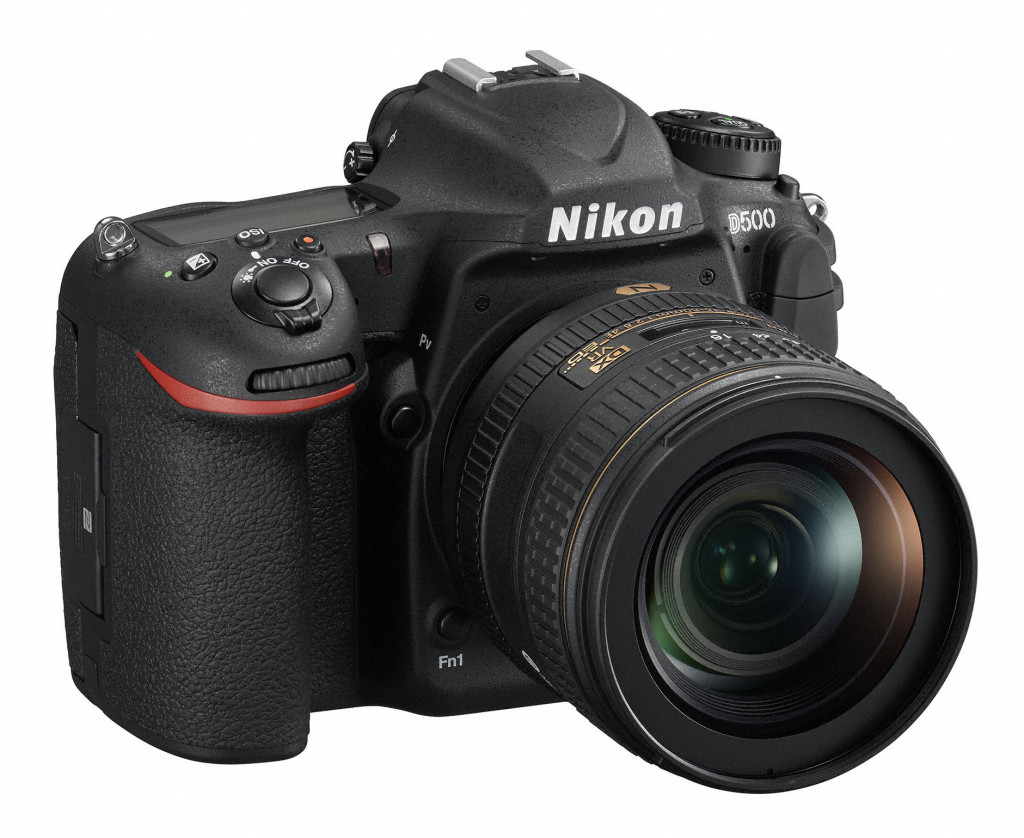 And a look in motion:

That should be here in March for just under $2000.
But they weren't finished.
In an all new move into the action camera field they went to the 360º world with the EyeMission 360º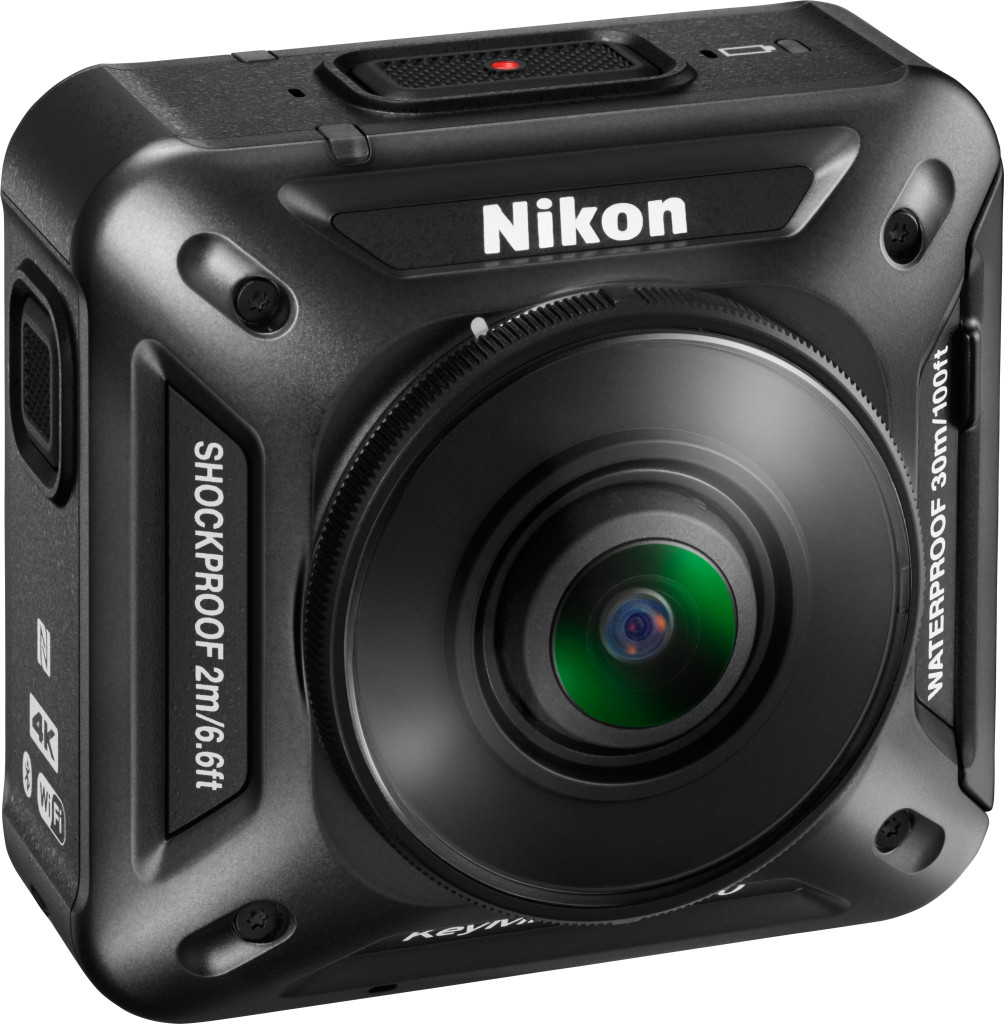 They introduced a shooter who has been working with the unit, Cory Rich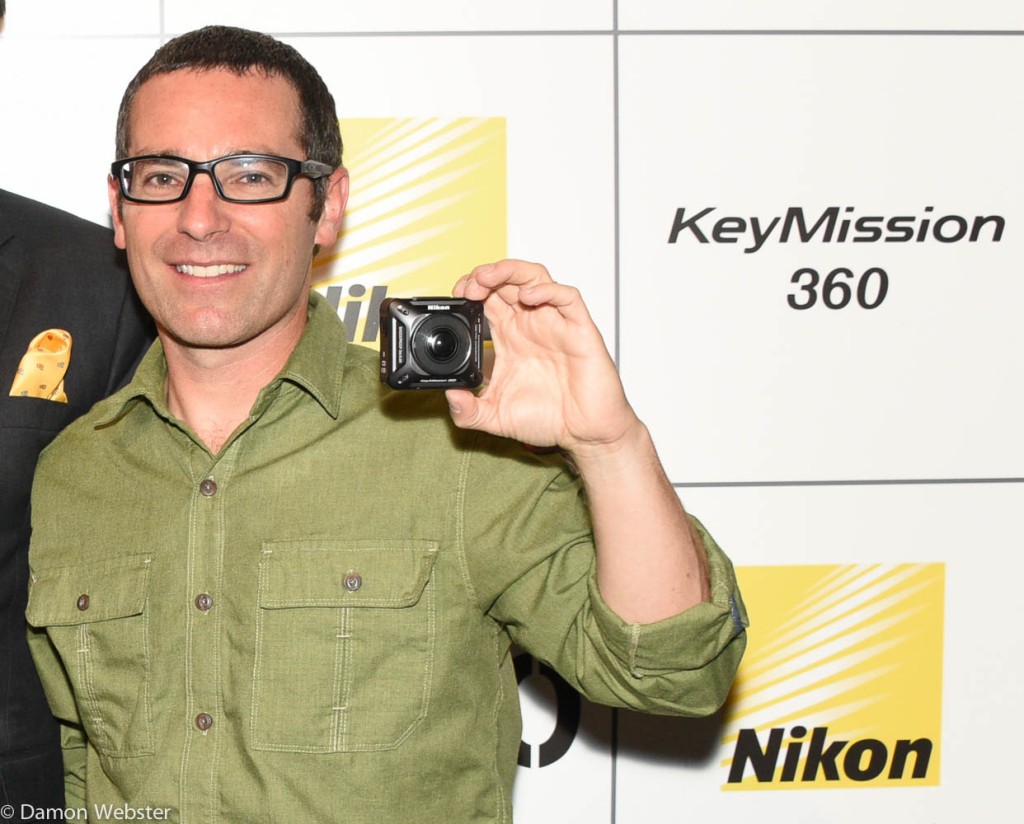 Images looked fine when projected and it may be the quality 360º the consumer is looking for.
No specs yet though( battery life, file size, battery life, price, avails)
In addition, the Nikon sharing gateway SnapBridge, a bluetooth based app, they claim to have the easiest way to share.
SnapBridge via Bluetooth low energy enables the continuous and immediate transfer of images from the camera to a smart device as they are captured in real time, transforming photography into a social, connected experience. This is achieved automatically without the need to activate image transfer from the camera, while also keeping power consumption low for both devices. Users can also continue to enjoy mobile internet connectivity during image transfer, allowing them to check their e-mail or access social media while syncing their photographs.
The pairing of Nikon cameras and smart devices begins with the SnapBridge application, available for iOS and Android TM on Apple AppStoreSM and GooglePlayTM*.
There's one more thing…..
In a side room they spoke about a new speed light that when used with a small dongle, can be fully operated by the camera itself.
This is huge!
No more sync cables, no more pocket wizards (for speed lights) . Right now just for the D5 and D500, I;m hoping they do a firmware update to previous cameras to allow the usage on those who haven't updated bodies.
here is the official word:
" Primary Features
1. Radio-controlled Advanced Wireless Lighting
The SB-5000 is the first Nikon Speedlight to be equipped with a radio-controlled Advanced Wireless Lighting function. Radio control makes wireless multiple flash photography easier in situations where conventional optical control is difficult, such as when remote flash units are positioned behind objects or at greater distances, or when ambient lighting is very bright (supports a communication range of up to approx. 30 m). A more flexible multi-flash system supports capture of even more creative photographic works with advanced wireless lighting.
* Supported by the D5 and D500 (as of Jan 5th, 2016).
* Wireless Remote Controller WR-R10 and WR Adapter WR-A10 (both available separately)
required. WR-R10 firmware must be updated to enable support for radio-controlled Advanced Wireless Lighting (see Nikon's website).
2. Equipped with a cooling system for significant increase in the number of continuous flashes
The SB-5000 is equipped with a new cooling system that cools the flash head. The cooling system has been significantly improved, keeping the flash panel from overheating and enabling more than 100 continuous flashes. As the cooling system keeps the Speedlight from overheating, professional and advanced amateur photographers can enjoy more comfortable and active flash photography.
Jan 5th, 2016
3. Smaller with improved operation
Despite its smaller size, SB-5000 operation has been refined by assigning a number of functions to the rotary multi selector and OK button. Adoption of an "i" button, which offers quick access to frequently used functions, also contributes to more efficient operation. What's more, when the SB-5000 is used with the D5 or D500, even more agile and flexible flash photography is possible.
 Additional Features and Functions
• High output flash with a guide number of 34.5 in FX format and 41 in DX format*
*At ISO 100, m/ft, 35mm zoom head position, standard illumination pattern.
• Power zoom function with which the SB-5000 automatically adjusts the zoom head position to match lens focal length
FX format, Standard illumination pattern: 24-200 mm (14 mm with the built-in wide panel in place)
DX format, Standard illumination pattern: 16-200 mm (10 mm with the built-in wide panel in place)
• Bounce capability: Flash head tilts down to 7° or up to 90°, and rotates horizontally 180° to the left and right
• Automatic switching of zoom head position with detection of the camera's image area setting—FX or DX format—for optimal angle of flash coverage"

And here is the official word on the D5 and D500:
TOKYO – Nikon Corporation today announces the new D5, a FX-format flagship digital SLR camera that challenges photographers to outperform their highest standards, and set new benchmarks for speed, accuracy and image quality. Expanding the possibilities of image capture for professional photographers, the new D5 places the needs of the professional at the centre of innovation with features that enable smooth and reliable responsiveness to a wide variety of scenes and subjects.
From the refined acquisition of subjects in motion, to 4K video in UHD, the D5 creates opportunities for dauntless photographers working in demanding shooting environments to push their gear to new limits. With a next generation AF system the intelligent and versatile tracking of moving subjects enables the richness and realism of every split-second moment to be captured. The D5 boasts a wide range of ISO sensitivity up to 102400, expandable to Hi 5 (ISO 3280000 equivalent) – the most expanded sensitivity range in Nikon history – for astronomical twilight with minimum illumination, capturing details and colors beyond the limits of the human eye.
The D5 enables the precise capture of subjects under the most demanding conditions with a new-generation 153-point AF system and a stable viewfinder image that makes tracking moving subjects easy, even during high-speed continuous shooting at approximately 12 fps1, making the camera ideal for photojournalists capturing heart-racing sporting action and majestic animal migrations. Image quality is further enhanced by the pairing of the new Nikon FX-format CMOS sensor and the brand new EXPEED 5 image-processing engine, for the most vibrant, true-to-life colors and sumptuous details. Together with the highest standard ISO sensitivity in Nikon history, up to 102400, photographers are liberated from the challenges of shooting in low-light environments whether covering evening events or shooting indoors. In another first for the FX-format range, the D5 takes movie-making to new cinematic heights with the ability to shoot in 4K UHD 2160/30p format, in-line with the increasing appetite from professionals for the production of high quality video content.
Convenient Connectivity, Simplified Workflows
In addition, new and improved features and functions, such as a high-resolution touch screen LCD monitor, faster wired networks (via built-in Ethernet connector) and wireless networks2, and double memory card slots3 that use the same type of media, to simplify and speed up the professional photographer's workflow, while placing the D5 in the center of the connected ecosystem for visual communication.
Designed for the Field and the Studio
The camera's Advanced Scene Recognition System, which has adopted a new 180k-pixel RGB sensor, contributes to greater AF, AE, and AWB performance. This, along with a design that consumes less power and adoption of a highly precise and durable shutter, ensures durability, and gives photographers greater control over their gear as well as image quality. The D5 also completely integrates into any professional photographer's comprehensive ecosystem of Nikon accessories. Compatibility with the new Nikon Creative Lighting System functions, Radio Advanced Wireless Lighting (AWL) and Unified Flash Control, all work to ensure the production of superlative image quality and a seamless studio workflow4
1 Possible in Continuous high speed (CH) release mode with shutter speeds of 1/250 s or faster *2When used with the Wireless Transmitter H1401 (available separately)
*3 The camera is available in two versions, one that uses two XQD cards and one that uses two
CompactFlash cards
*4 When used with the Speedlight T091 (available separately)
 Primary Features

1. Next-generation Intelligent AF System
The entire AF system has been completely re-vamped with adoption of the Multi-CAM 20K autofocus sensor module. This sensor module offers 153 focus points (99 of which are cross-type sensors) for broad and dense coverage of the entire image area. The center focus point has a detection range beginning at an incredible −4 EV, and detection with other focus points begins at −3 EV, enabling autofocusing even under extremely dim lighting, and with subjects exhibiting very low contrast. In addition, equipping the camera with a dedicated
AF engine capable of high-speed calculation and collaboration with the 180K-pixel RGB sensor have ensured that extremely reliable AF performance is demonstrated with a variety of scenes.
*At ISO 100, 20 °C/68 °F
2. High-speed continuous shooting at approx. 12 fps with swift subject tracking
The D5 is capable of high-speed continuous shooting at approximately 12 fps1 (w/ AF and AE tracking) in all image quality modes and at all ISO sensitivity settings. What's more, adoption of a new mirror drive mechanism achieves a more stable viewfinder image that makes continuous tracking of rapidly moving subjects easy, even with high-speed continuous shooting. Further, up to 2002 12-bit lossless compressed RAW images can be captured with a single burst of continuous shooting.
*1 Possible in Continuous high speed (CH) release mode with shutter speeds of 1/250 s or faster *2 When Lexar Professional 2933× XQD 2.0 memory cards are used
3. Exceptional ISO sensitivity
Collaboration between the new Nikon FX-format CMOS sensor and the new EXPEED 5 image-processing engine, both developed by Nikon, have enabled the highest standard ISO sensitivity in Nikon history, that of ISO 102400. High-sensitivity image quality at these never-before-seen levels achieves superior imaging quality, even within the high ISO 3200 to 12800 range often used with sports photography and the like. In addition, the image sensor's broad dynamic range enables rich and natural expression of tones for accurate reproduction of the finest details, even with extremely vivid subjects with which the expression of textures is especially difficult.
4. Cinematic brilliance with 4K UHD (30p) movie capability
The D5 supports movie creation in 4K, which offers a resolution higher than HD or full-HD movies, an indispensable feature for professionals involved in film-making and video content creation. High-resolution 4K UHD (3840 × 2160)/30p, 25p, 24p movies can be recorded to a memory card inserted in the camera, or, with simultaneous HDMI output, they can be displayed on an external monitor or recorded as uncompressed video to an external recorder. With support for the maximum standard sensitivity of ISO 102400, as well as even higher sensitivity settings up to Hi 5 (equivalent to ISO 3280000), even movies recorded at these high sensitivities will exhibit superior picture quality. 4K UHD time-lapse movies can also be generated in-camera.
5. Improved functionality and streamlined workflows
 A high-resolution 3.2-in., approx. 2,359k-dot touch screen LCD monitor
Adoption of a touch screen for the display monitor enables nimble confirmation and high-speed navigation of a large number of images using a frame advance bar, and supports an efficient workflow with text input and the like. The large 3.2-inch, approximately 2,359k-dot high-resolution monitor enables extremely clear display with live view photography, even when the display is enlarged, for fast focus confirmation.
 Connect through wired and wireless networks
The communications system has been significantly improved to support communications twice as fast as with the D4S, with both wired networks using the Ethernet connector built into the D5, and wireless networks when the new Wireless Transmitter WT-6 (available separately) is used with the D5.
 Versatile image storage options
Two versions of the D5 are available. Both are equipped with double memory card slots supporting a single media type; one XQD cards and one CompactFlash cards.
6. Accessories for high-speed connected convenience: WT-6 Wireless Transmitter(available separately)
When connected to the D5, the high-speed transfer of image data to a computer1 or an FTP server over a wireless network is possible. The maximum range is approximately 200 m*2. Communications are significantly faster with support for the new IEEE 802.11ac (2×2 VHT80) standard. Wireless control over the camera from a computer is also possible using Camera Control Pro 2 (available separately). A D5 to which a WT-6 is connected may be used as a wireless LAN access point, and a direct connection to a computer or smartphone is also achievable.
*1 The Wireless Transmitter Utility (available for download from Nikon's website) must be installed on the computer
*2 With large antenna at wireless LAN access point. Range varies with signal strength and presence or absence of obstacles
The D500 incorporates the same powerful 153-point AF system as the D5, ensuring precise subject acquisition even during high-speed continuous shooting at approx. 10 fps. It supports 4K UHD movies, meeting the demands of multimedia professionals, while the new EXPEED 5 image-processing engine enables it to deliver high-quality images and movies and realizes a wide sensitivity range from ISO 100 to 51200, expandable to Hi 5 (ISO 1640000 equivalent).
The D500 combines the agility of the DX system with superior usability. It employs a touch-screen, tilting monitor, and features SnapBridge support, which enhances the value of your images via constant wireless connection with a smart device. The camera is compatible with the newly released MB-D17 Multi-Power Battery Pack (optional), which can be used with various types of battery.
● D500 Primary Features
1. Powerful 153-point AF achieves superior subject acquisition performance
across a wide range of situations
The D500's Multi-CAM 20K autofocus sensor module offers a dense configuration of 153 focus points (99 cross sensors) that covers an extremely wide portion of the image area, meaning that even fast-moving subjects can be acquired precisely. AF capability is extended down to -4 EV* with the central point and -3 EV* with all other points, making AF usable even in extremely low light or when shooting low-contrast subjects. A newly employed AF engine and 180K-pixel RGB sensor also contribute to achieving exceptional AF performance in a variety of scenes.
ISO 100, 20°C/68°F.
2. High-speed continuous shooting at approx. 10 fps for up to 200 shots (14-bit lossless compressed RAW)
The D500 delivers high-speed continuous shooting at approx. 10 fps1 for up to 200 shots in JPEG and in 14-bit lossless compressed RAW.
3. Unique benefits of a compact DX system — added agility in telephoto shooting
Nikon's DX-format D500 provides an angle of view equivalent to that of a lens with an approx. 1.5× longer focal length1. This permits telephoto shooting using smaller, lighter lenses with a shorter focal length, while taking advantage of performance that rivals the D5 FX-format flagship model. The camera's agility is also enhanced by the kit lens, AF-S DX NIKKOR 16-80mm f/2.8-4E ED VR, the lightweight 5× normal zoom lens, which weighs only approx. 1340 g/2 lb 15.3 oz2 when attached to the D500.
1 35mm-format equivalent.
*2 Including battery, XQD memory card and lens.
4. 4K UHD video, suitable for professional productions
The D500 can record 4K UHD (3840 × 2160)/30p/25p/24p as well as 1080/60p video for up to 29 min. 59 s1, with simultaneous output via HDMI available. It is also possible to generate 4K UHD time-lapse movies within the camera. In Full HD or HD mode, the D500's electronic Vibration Reduction function2 reduces the effects of camera shake in the horizontal, vertical and rotational directions during hand-held movie recording, while Active D-Lighting preserves details in highlights and shadows to capture footage with natural brightness.
*1 Recorded in separate files.
*2 Image area will be slightly smaller in DX-based movie format.
5. New EXPEED 5 image-processing engine achieves sensitivity up to ISO 51200, expandable to Hi 5 (equivalent to ISO 1640000)
The D500's new EXPEED 5 image-processing engine, as used in the D5, delivers standard ISO sensitivity from 100 to 51200, expandable down to Lo 1 (ISO 50 equivalent) and up to Hi 5 (ISO 1640000 equivalent). It can capture exceptionally high-definition images, while effectively reducing noise even at high ISO settings. The new 180K-pixel RGB sensor (approx. 180,000 pixels) further improves the performance of the camera's Advanced Scene Recognition System, and its flicker reduction for still images reduces exposure variations even under flickering light sources.
6. Touch-screen, tilting 8-cm/3.2-in. high-resolution monitor ensures more
comfortable shooting for professionals and advanced amateurs
The D500's touch-panel monitor enables a variety of functions, including instant switching of images using the frame advance bar and text input — shared with the D5 — as well as touch AF and touch shutter (in still shooting). The tilting monitor with 3-axis hinge structure allows you to shoot from more flexible angles for stills and movies. And its large 8-cm/3.2-in. screen with significantly enhanced 2359k-dot resolution lets you confirm focus in amazingly precise detail.
7. SnapBridge support lets you link with a smart device via Bluetooth® and Wi-Fi®
The D500 can be constantly connected to a smart device with the SnapBridge application installed (to be available as a free download), via Bluetooth or Wi-Fi. This enables a variety of features: you can automatically transfer images taken with the D500 to your smart device, as well as upload them automatically to NIKON IMAGE SPACE. You can also use the smart device to browse images stored in the camera, as well as embed images with its location and date/time information. SnapBridge dramatically enhances the value and convenience of images taken with the D500.
Smartphones and tablet computers with iOS or AndroidTM.
8. WT-7/A/B/C Wireless Transmitter (optional) enables high-speed wired/wireless LAN communication
Nikon's WT-7/A/B/C Wireless Transmitter is aimed at professionals who need to transfer images more quickly than they can with built-in wireless LAN. When attached to the D500, it allows images and movie files to be transferred to computers or FTP server via both wired and wireless LAN. The D500 with WT-7/A/B/C can be used as a wireless LAN access point, permitting easy connections with computers and smart devices.
*Requires Wireless Transmitter Utility (available for download from Nikon website).
OK, that's a lot of goods to announce and more to come when I post up a video so you can see just what it looks like in person.
And once I can absorb more and have the second meeting, I'll share details.