CES 2016 Part 3 : Just Like A Film Festival – the Majors & Indies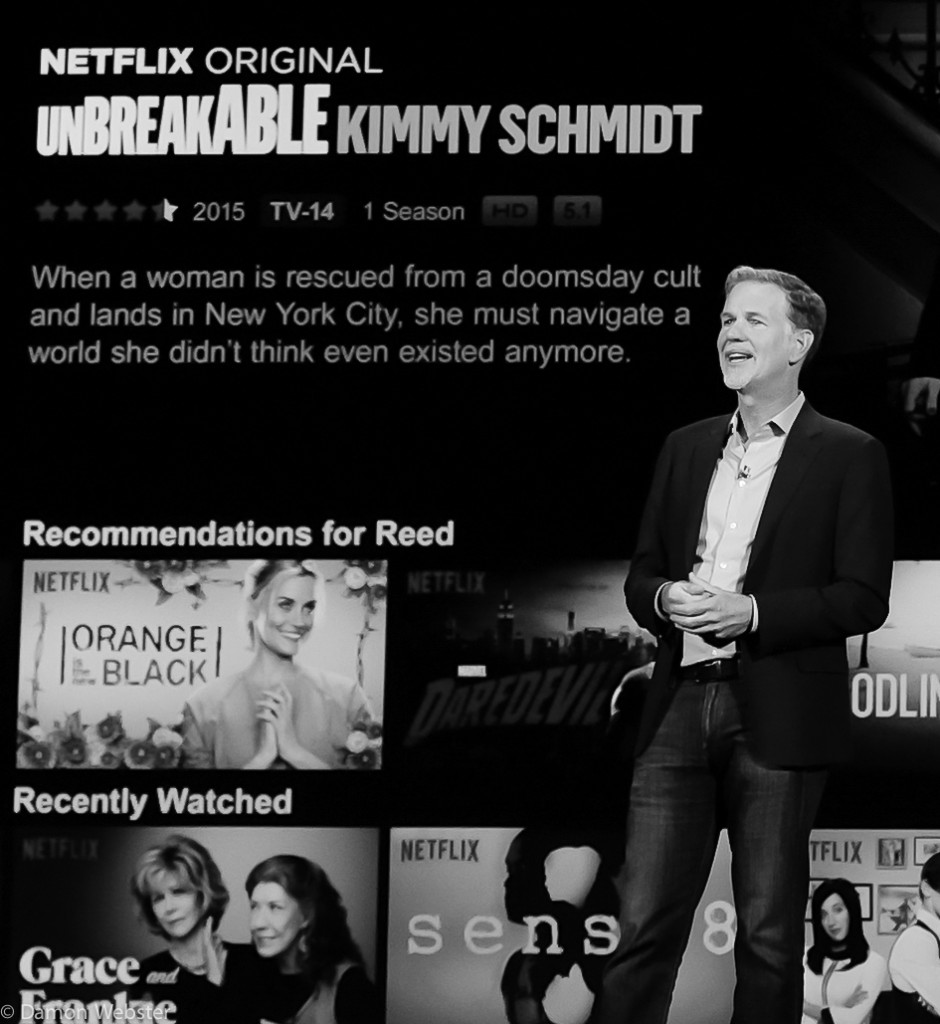 (photo album of CES 2016 here)
I like to think of CES as a film festival.
The majors come out with a lot of glitz & glamour, plus loud fanfare and pretty packaging dressing it all up. The press releases will tout only the best parts, just like what surrounds any large scale movie release.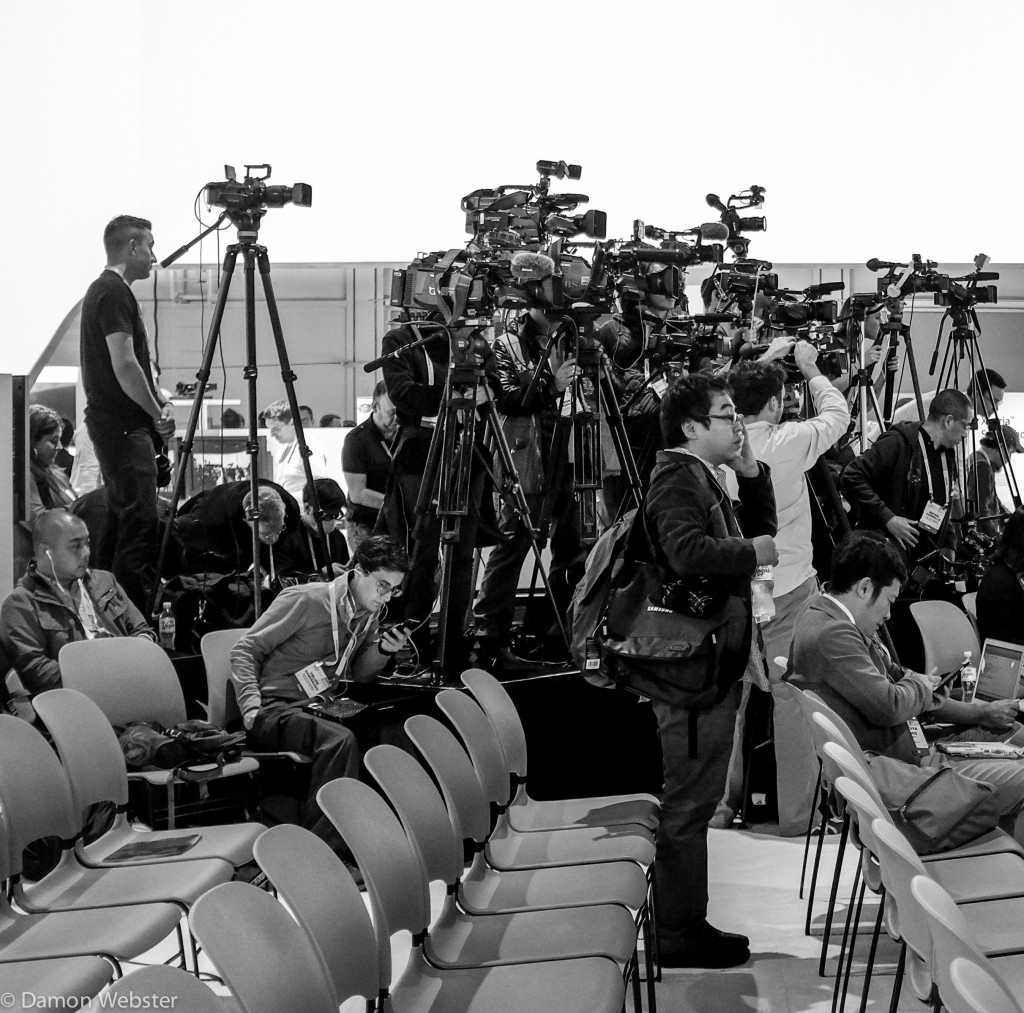 If the movie or product doesn't make it, the company/studio, stays in business, and move on to more R&D, and market research.
On the flip side, are the folks/small manufacturers that mainly populate the Eureka Park venue, a little more out of the way in the Sands Hotel.
Like an indépendant filmmaker, these small manufacturers or designers that get a booth here, put it all on the line. Could be a fun, leisure item, or a life improvement product. The Indie filmmakers have a story to tell, whether it's a doc, or comedy, that they needed to self or crowd fund.
The press isn't massive and pervasive, the booths/theaters aren't the big and glitzy mainstream affairs. The scrappy, start-ups have a dream, an idea, work their tails off, use life savings, and bring a product to market in the hope that it will take off.
They can't afford to bring in the big stars to promote, but the idea/concept may be revolutionary. Or maybe just hit upon a common need or chord that has an audience.
If the innovation product/independent film doesn't find it's audience, all could be lost: the money borrowed, the man hours invested, and the lifeblood of attention will have a major effect on the creator.
With almost 90% of the start-ups not making it, the risk is huge, and everything on the line.
Like an independent film, exposure is what you need at a trade show or film festival, so you attract users/investors/distributors.
And the hope that once you go to market, there is success and yo find that audience..
The major brands can sustain a loss, the smaller inventors could face ruin. Pretty risky business.

On the more positive side, that risk can turn into huge rewards for the small innovator.
I'll never forget being at a press preview for masses of new products, and 2 action cams were making their first public debut: The Contour Camera and the GoPro.
The Contour was sleek, cylindrical, sexy, beautiful packaged and innovation.
The GoPro was a simple little box. A guy was walking around with one on his chest, and one on a helmet. It was not the most elegant display.

jan 11. 2010
But it was an obviously a better designed product and the shape helped.
As we all know now.
And then there was the FitBit. These folks were in a press preview room, with the promise of the scale coming (took a few years) and their data tracker was more of a smooth small stone that was easy to use, easy to lose, and killed the Jawbone Up bracelet. And the success of this company is renown.
You never know what you may see.
Other categories to watch: As people have realized that shooting video on a small camera like a phone, results in crappy, shaky, video. So the rush is on for stabilization.
This small company, Vimble, had a simple booth, one person, and a demo unit pulled out of a shoulder bag. But the guy knew his product, it worked as promised, and I look forward to seeing it come to market.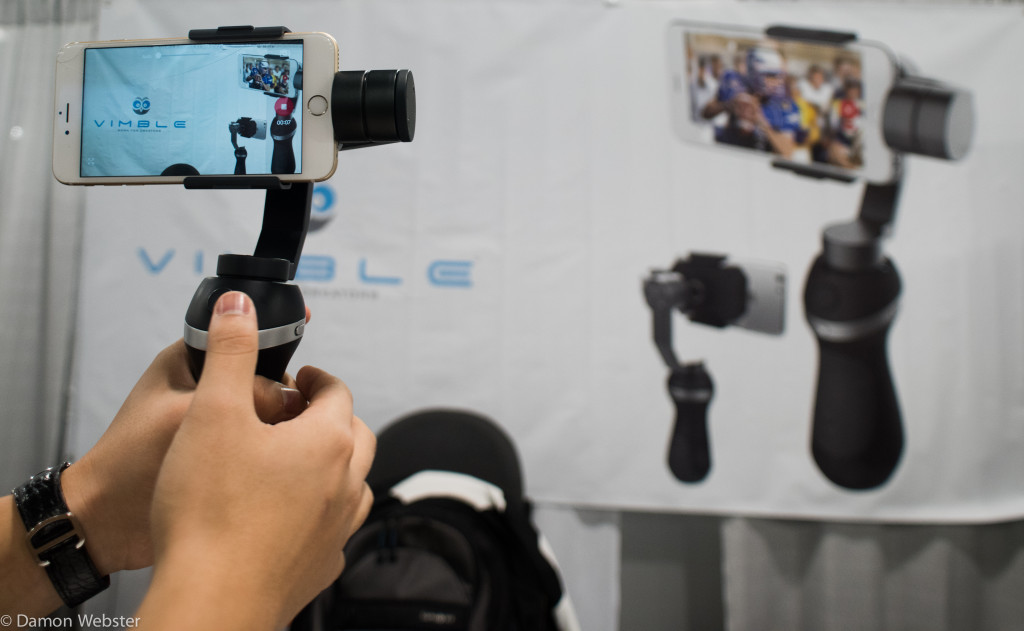 The was a company called Icaros, mentioned in an earlier post, playing on the VR craze, built a rig to hold a person, and let them experience the sensation of flying like Superman through the use of VR goggles and software.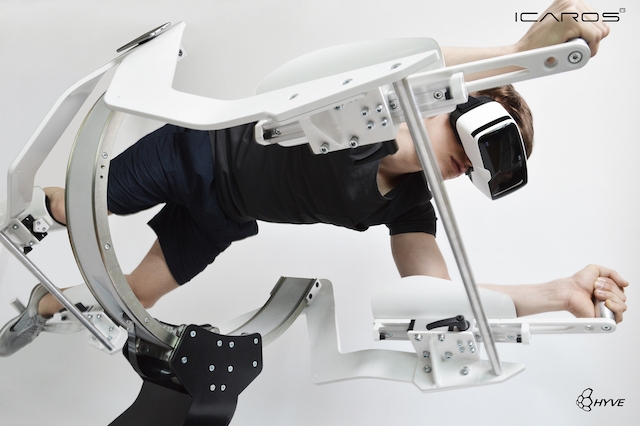 And then there are the items you want to use right now. Simple perhaps, but incredible useful.
Like Blink, an IOT (internet of things) battery operated security camera, that you can control and view video from your smartphone.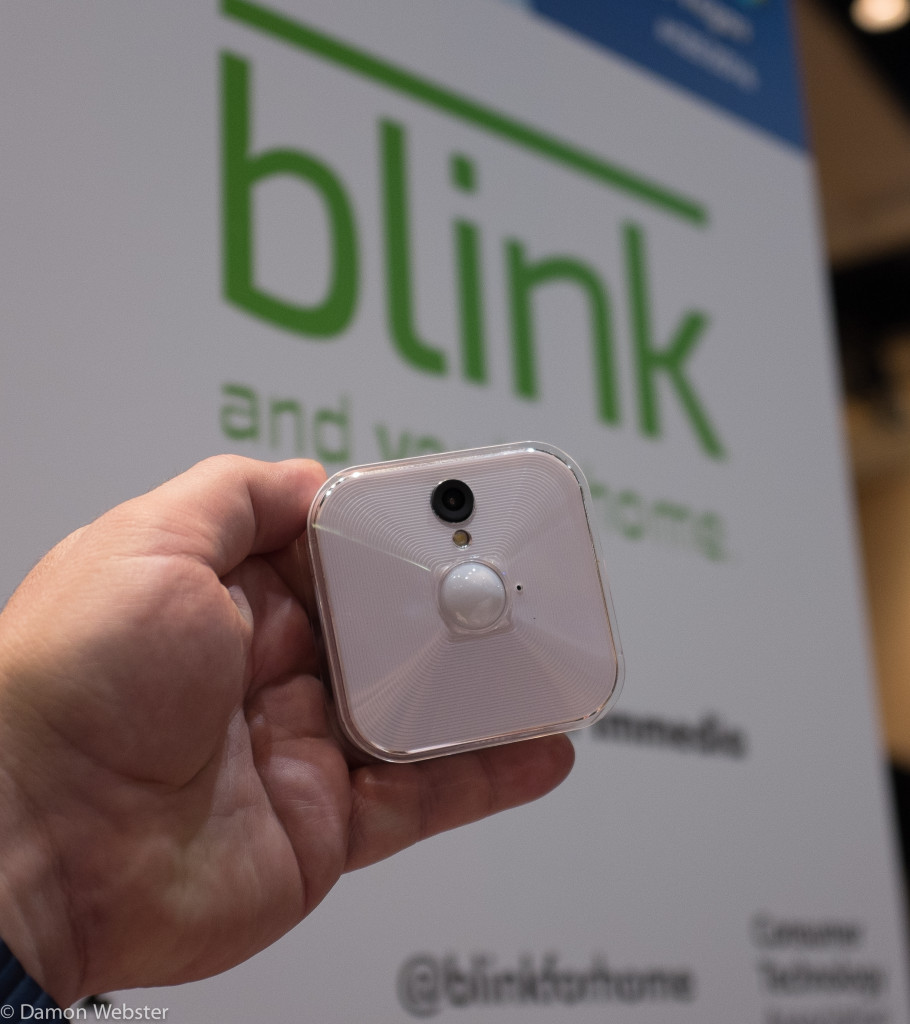 I want to use this in my hotel room right now!
Or ThinOptics reading glasses. Yep, I need readers and these have an awesome. tiny, lightweight, design. Yes, this is not their 1st time at CES, but perhaps looking for more exposure or distribution.
And yes, they slip into a protective case on my iPhone. Genius!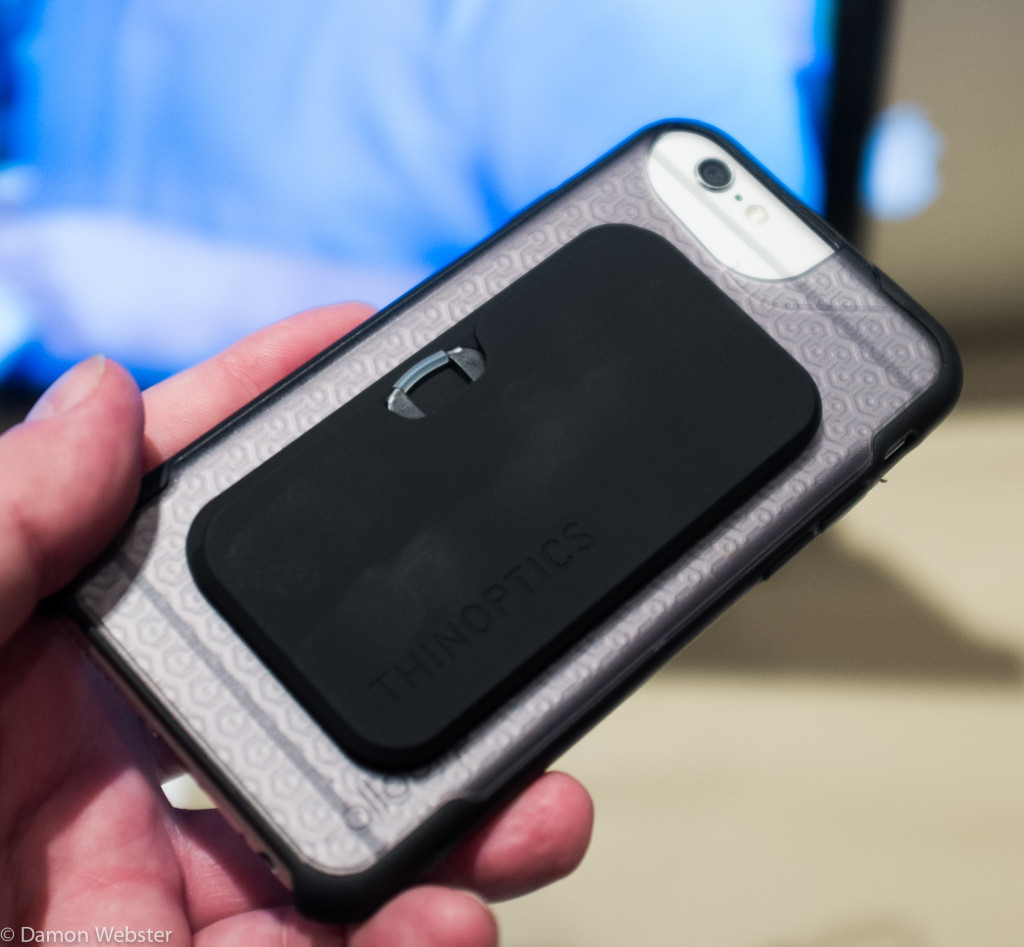 Next year, I would recommend spending a good day in this start-up area to see what could be coming down the road. Get a close up look at some hard work and perseverance.
I have to applaud these companies, as I am aware of what it took to get to where they were: the trade show floor of CES!
Now they just have to see if the marketplace wants what they are selling.
Always a gamble.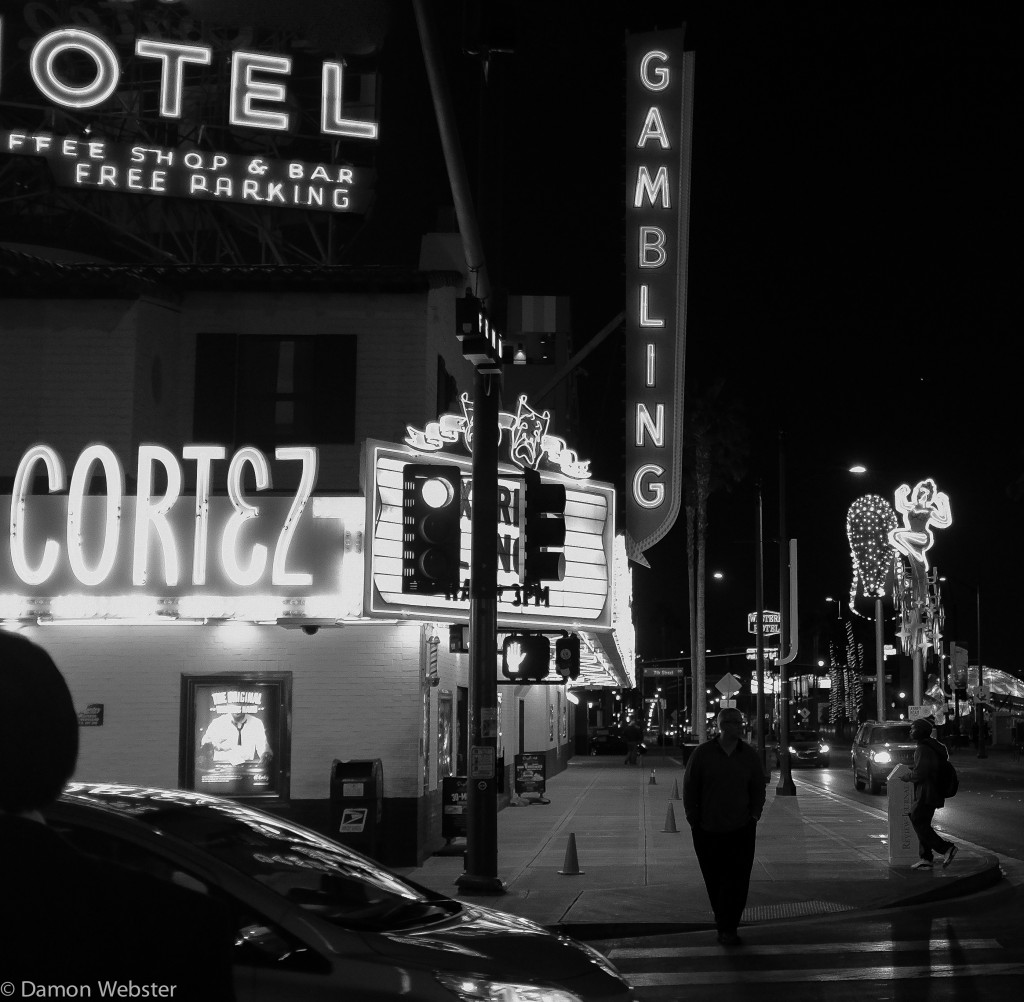 Coming up this month is the Sundance Film Festival as well. I'm sure that a lot of the technology we have been seeing the past couple of years has enabled many small film makers to tell their stories and get it on the screen in Park City.