Olloclip : Packs Small, Plays Big
Why do I always have a set of Olloclip lenses and accessories in my bag?
They are small, lightweight, smart designs, and have multiple purposes.
The glass is sweet, especially the 4-1 which slips easily onto an iPhone.
Macro is having a huge comeback and iPhone extreme close-up photos are now billboards,and you can get on it easily with the Ollolip macro lens.
Sure, the glass is great, but what else?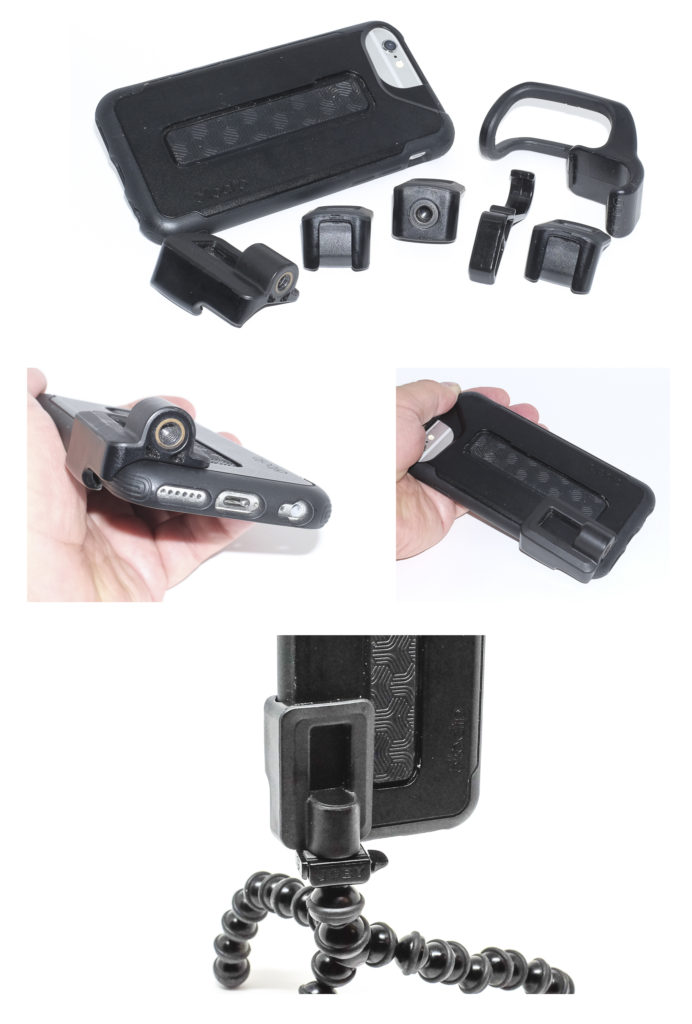 The came out with Studio accessories, based on a phone case that has a channel design allowing you add attachments to grip, mount, and smoothly make your iPhone the camera people seem to love. There 2 cold shoes for a light or mic, tripod mounts, grips, and a stand.
I keep the case on all the time, as it's just good protection, and there is one bit I also always have on: the Vertical Tripod accessory.
It's a 1/4-20 standard tripod thread, and couple with the ever-present gorillapod in my bag, a great way to get the steady shot. Or wrap around a railing for a time-lapse. Or slow-mo. Anyway, you get the idea.
Now one thing I have found is that the nub of a tripod socket, is a great way to easily lift the phone pout of my back pocket!
have a look: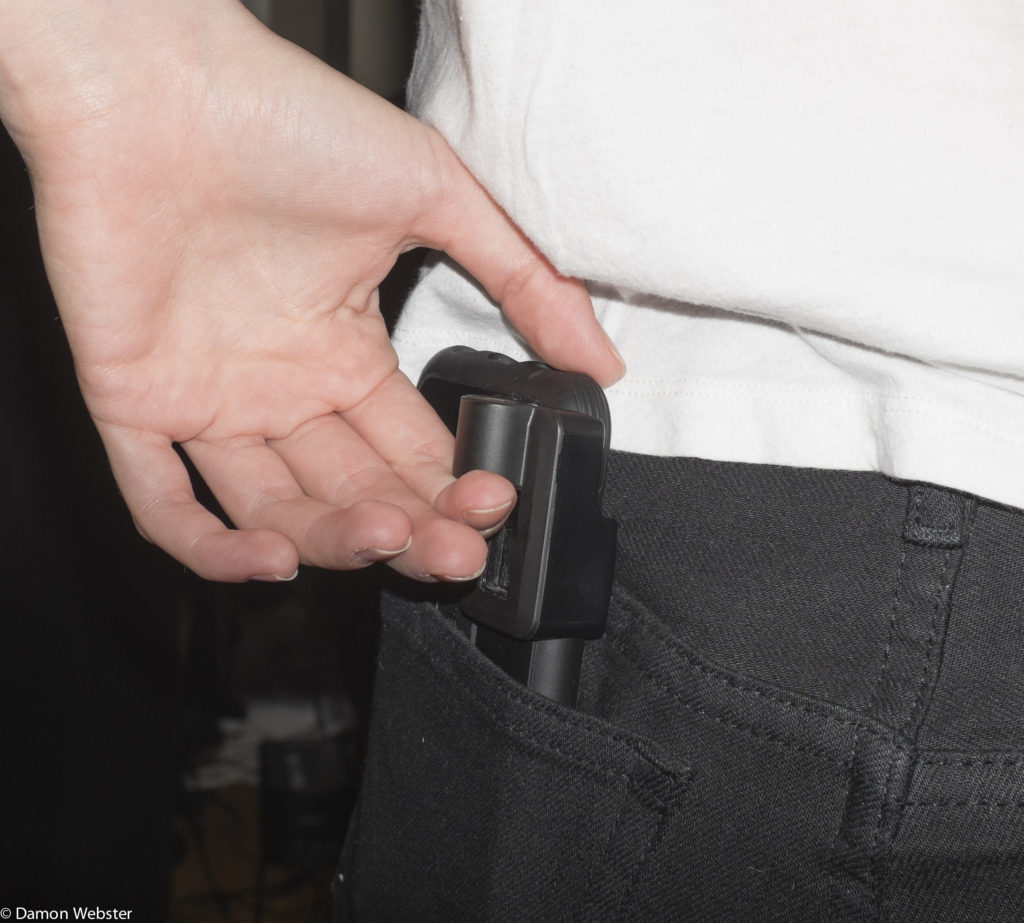 By hooking your index finger around the nub, and using your thumb to lever it up, the phone comes out easily, and less chance of slipping.
Small but I always use it as my phone is usually in a back pocket.
Another cool new deal they have is this tiny phone holder.
It folds up to nothing, as you can see: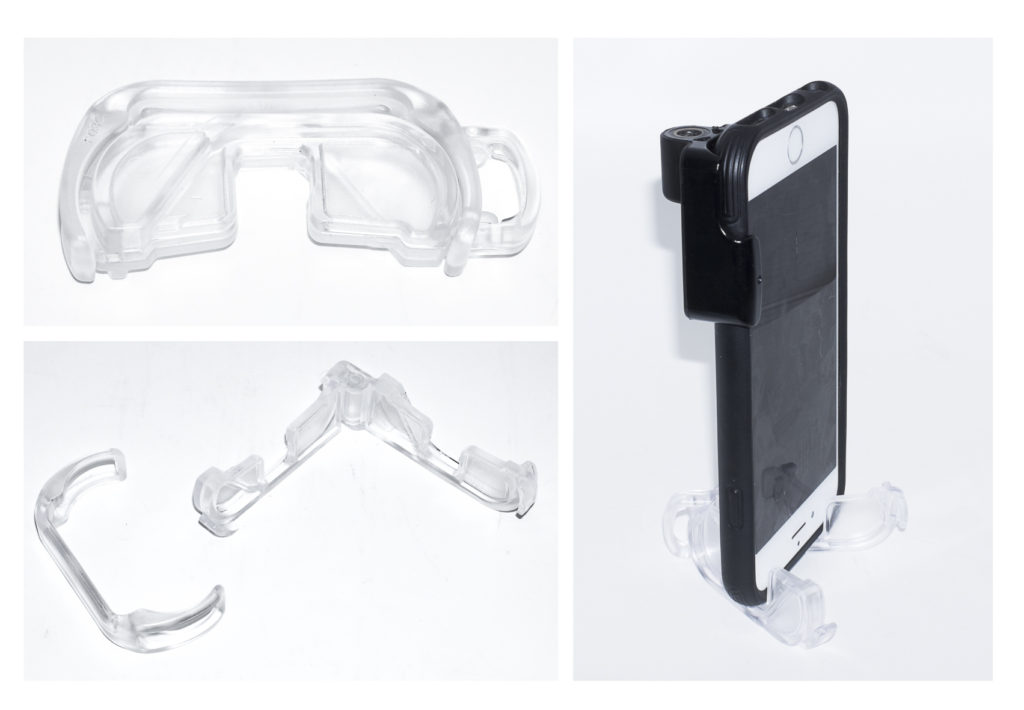 and then you place your phone into the notches, and you'll be snapchatting, telling Instagram Stories ,or Skyping anywhere, hands free.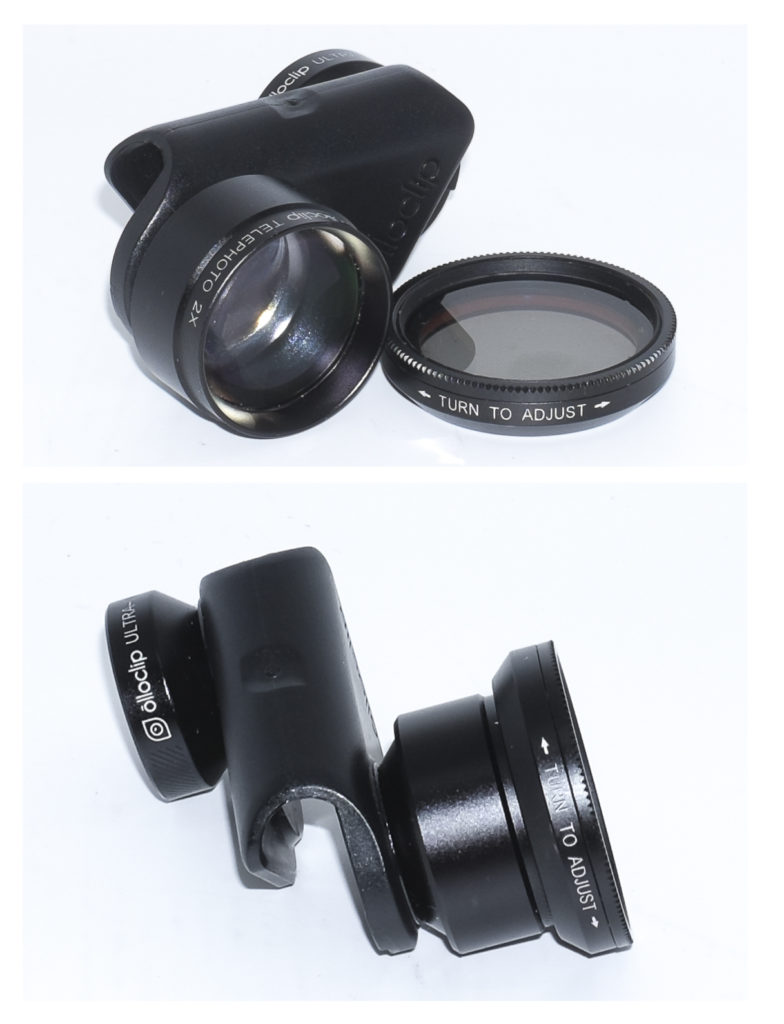 One last item I'll point out is the polarizer. Fitting easily over one of the lenses, this has been life saver in outdoor situations and when photographing reflective surfaces, like glass in a gallery. But you know what you need a polarizer for, so i won't bore you, but that have a cool one for your phone.You can see it on and off above. There is a rubber gasket that keeps it snugly in place, so it's easy to take on and off, but stay when you want it to.
These folks are constantly looking for ways to improve the iPhoneography experience.
Yes, there are a few great options out there.
This one is the best for me as it allows your to take all of the gear off the phone.
a note: No one knows when the new phones come out, and that is the downside of all of these systems: The changes of the size of the phones change the accessories.
So every 2 years we grin and bear it, and buy again.
The main point here is all of these Olloclip phone accessories are so small, that adding them to my day bag is no big deal.
And it's all very well made.