Lexar HUB SSD – The Tower is Now Complete!
One of my workflow mainstays, is the Lexar HUB. You know, the Thunderbolt cabled, modular tower, that allows you to stack up to 4 varying media card modules (SDHC™/SDXC™ UHS I and UHS-II, CompactFlash® UDMA 7, XQD™ 2.0, CFast™ and CFast 2.0, and microSDHC™/microSDXC™ UHS-I and UHS-II, plus a module for USB, so you can give a client a thumbdrive, fast. Or carry any module sans tower, to edit on the road, when you can't spread out at all.
Whew! That about covers it, right?
Well, I just added a new module, that completes the system for me.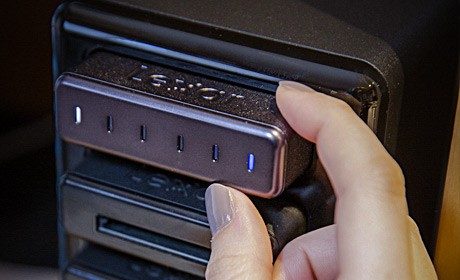 It's the portable SSD, which fits into one of the module docks.
Here is a shot of my working HUB, and the module is the one on the top: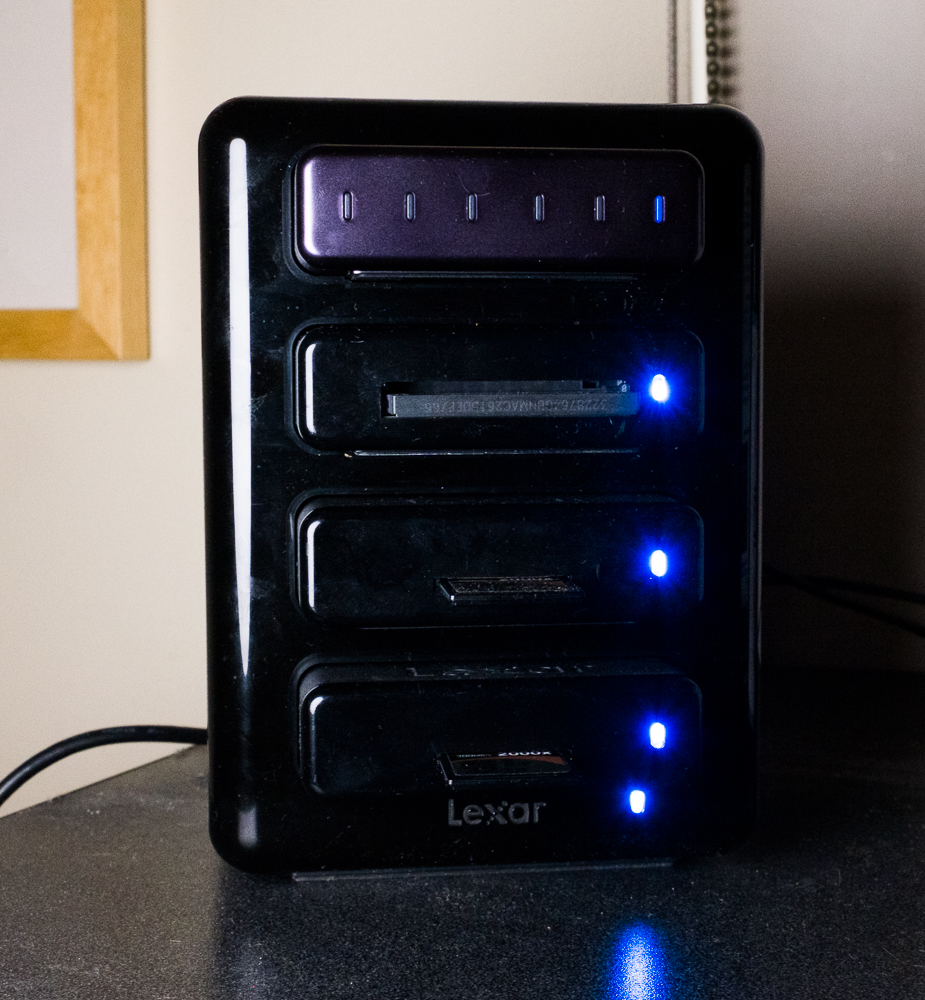 I think it's a great, simple, offload and storage system for the cards I'm reading. With USB 3.0, with 450MB/s transfer speed, and 245MB/s write speed, this
is plenty fast to also access my video clips for editing.
Seriously, with this added module, my HUB is complete, with one less plug-in connection.
To be sure, when I'm on the road, (2017 is gonna be busy) having a compact workflow gear line-up is critical for speed, packing, and extra sleep.
Yeah, I said it.
When I come back to hotel late, and can just pop my cards in the tower, ingest em' concurrently to PhotoMechanic, and get to work, I get more sleep.Thunderbolt is also a big part of this set-up.
Now remember, I'm also backing everything up simultaneously to a portable RAID.
This let's me keep my laptop HD for apps, and such, and not clog it up with content.
Available in 512GB for about $140. or 256GB for close to $90.