Holiday Gift Guide Part 4: Black Friday Best Deals
There may be supposed "doorbusters" on Black Friday & Cyber Monday, with special pricing, but on high ticket items it's usually last years model.
What you should look for are deals on Media Cards, software, and batteries. I always stock up on that day.
Of course, the majors photo dealers will all have some kind of deal, like BH, Hunts, Adorama, Samys, and Midwest Photo. I'll add the links as soon as I get them on Friday to help you shop fast. If there are new deals , I'll add them here as well, or simply post to twitter.com, and FB.
The folks at Resource gathered up some links for your BF pleasure here.
Of course, it could be a good time for your year end purchases.
So, what to add to your wish list, and maybe share with someone who may be gifting you?
Maybe you have a high frame rate camera, but if you don't have fast card, it won't matter. Read/Write speed on a camera is only as good as the media card you put in.
In other words, when get that burst off of that incredible soccer play, you may have to wait for the camera to write the info to the card, and you may miss the next great play.
The super fast cards from Lexar are the way to go.
Incredibly reliable, the 2000x speed on these SD cards (Max. Read Speed: 300 MB/s Max. Write Speed: 260 MB/s) is the way to go.Comes with a special high speed reader, and of course it's backwards compatible.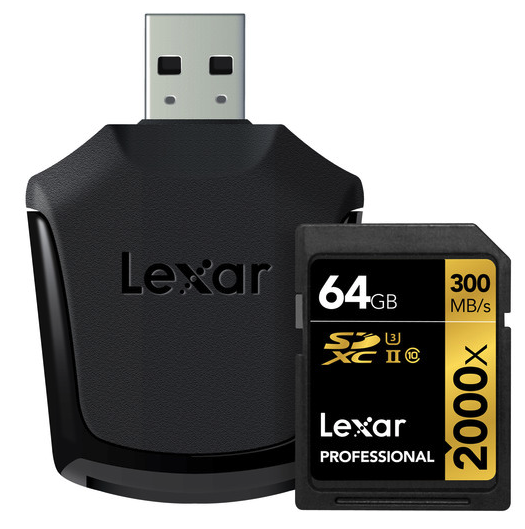 And now it seems that the CFast format (Max. Read Speed: 525 MB/s Max. Write Speeds: 445 MB/s) is catching on in the video world. 4K takes a speedy card, so check out the Lexar 64GB Professional 3500x CFast 2.0
While you are at it, pick up the Lexar Hub System with all the modules you'll need to read all of your media cards, AND back it all up at the same time. Brilliant! (here is a review)
Have you been aching to do some timelapse? Syrp gear has sweet cyber weekend deals. Used these on a few commercials, and it was perfect.
Want to improve your workflow? Get some real tools for the pro, by X-Rite. I always have the color chart with me. Especially for video.
And after having 2x 8 year old monitors die within a week of each other, when I replaced one, i saw how discolored the other was. Calibrate your monitors!
Speaking of monitors, Dell has some great deals today
Is analog you deal?
Lomography has their own Black Friday sale!
On the software front:
Adobe Cloud CC for Lightroom and Photoshop Get this for $10 a month.
And you can get the entire Creative Cloud for $40 a month, including all of your video needs.20 + deskyop and mobile apps, plus a portfolio website, and 20GB of cloud storage. Black Friday is 20% off and available now!
PhotoMechanic for asset editing
There are a few more sweet programs, but honestly, I can't recco till I've spent some time with them. Above software is tried and true.
On the battery front, what you want to look for are not just camera batteries, but the batteries for your phone and tablet on the go.
With the intensive amount of mobile apps, wi-fi controlling and transfer of your cameras imagines, you will run down the device battery in no-time. I think every camera company has an app, and i may have 20 photo-editing apps on my phone.
All well and good, but just power drains.
The recco is for a 10,000mAh minimum with a 2.4 and 1. volt, like this: PNY AD10400 10400mAh 1A/2.4A PowerPack-Portable Rechargeable Battery Charger

There will be lots of deals on this kind of battery, just make sure it's a reputable brand.
One other item I usually stock up on is storage. Could be a good time to back up all of your materials. An extra copy of all offsite is a good way to go. So RAID drives, NAS, and just hard drives to back it up, before you run the risk of losing it.
Plus you can find great deals on flash drives, which are great to make a pocketable back-up of your projects, as you work.
More to come!