Magnum 70th Anniversary Events All Over NYC
If you have ever seriously looked at humanity through a lens, you no doubt have known about Magnum.
Briefly,
"Magnum is a community of thought, a shared human quality, a curiosity about what is going on in the world, a respect for what is going on and a desire to transcribe it visually."
Henri Cartier-Bresson


© Rene Burri. USA. NYC. June 27, 2010. Magnum photographers at the Annual General Meeting.
As the organization turns 70 this year, there are events all over the place, sharing, celebrating, illuminating the work created by some of the best photographers on the planet.
Here are just a few events coming up in NYC:
They will be focused on Magnum's three anniversary themes of community, witnessing history and Magnum Photos Now. Including exhibitions, screenings, panels, and sales, the special anniversary programme will encourage people to get closer to the agency's archival and contemporary work, highlighting the importance of the image in our changing world.
Magnum Photos 70th anniversary event programme highlights include:
EXHIBITIONS
Magnum Manifesto
May 26 – September 3, 2017
International Center of Photography, 250 Bowery, New York, NY 10012
A landmark photography exhibition at the ICP Museum celebrating the 70th anniversary of the renowned photo agency. Curators Clément Chéroux and Clara Bouveresse demonstrate how Magnum Photos owes its pre-eminence to the ability of its photographers to encompass and navigate the points between photography as art object and photography as documentary evidence. Featuring group and individual projects, this comprehensive exhibition—and accompanying book publication by Thames & Hudson—includes magazine spreads, newspaper features, and letters, putting some of the world's most recognizable images in creative context. Sponsored by Canon.
Click here for more information about the Magnum Manifesto exhibition
Book your free ticket to the Curators Talk at the ICP here
Magnum: A Life In Photography
June 1 – 30, 2017
Fulton Center, 200 Broadway, New York, NY 10038
A digitized, rotating exhibit of over 300 historic and contemporary images shown across fifty screens at the Fulton Center in Lower Manhattan. From the early reportage work of Magnum's founding fathers, including Robert Capa and David Seymour, to contemporary, personal visions of Magnum's new generation photographers such as Newsha Tavakolian and Carolyn Drake, this display highlights the continued importance of photography as both a journalist tool and form of self expression. In partnership with Westfield.
Magnum: 70 at 70
June 5 – 30, 2017
Neuehouse, 110 E 25th St, New York, NY 10010
Open weekends 12pm – 6pm – Register at ProgrammingMS@neuehouse.com
An exhibition of 70 pictorial and historical photographic icons, celebrating the diversity of the Magnum Photos agency and how its photographers have born witness to major events of the last 70 years. Including seminal works by Susan Meiselas, Paolo Pellegrin, Martin Parr and Christopher Anderson, the exhibition spans the globe and covers regional events such as Arab Spring, South Africa under apartheid and the recent migration crisis. In partnership with Neuehouse and Picto NY.
Protest!
June 20 – July 30, 2017
Milk Gallery, 450 W 15th St, New York, NY 10011
At a time of major political disruption, with the rise of populism and a swing to the right in Europe and the USA coming hot on the heels of the Arab Spring, this exhibition takes a look through Magnum's archive at photographs of protest from the 1930s to the present day. Photographs that have taken on a totemic value in popular culture, such as Eve Arnold's portrait of civil rights activist Malcolm X (1962), Marc Riboud's Vietnam War protestor (1967) Stuart Franklin's Tank Man (1989) sit with powerful contemporary pictures from Ukraine by Jerome Sessini (2014) and Standing Rock (2017) by Larry Towell.

Henri Cartier-Bresson "India in Full Frame"
April 21- September4, 2017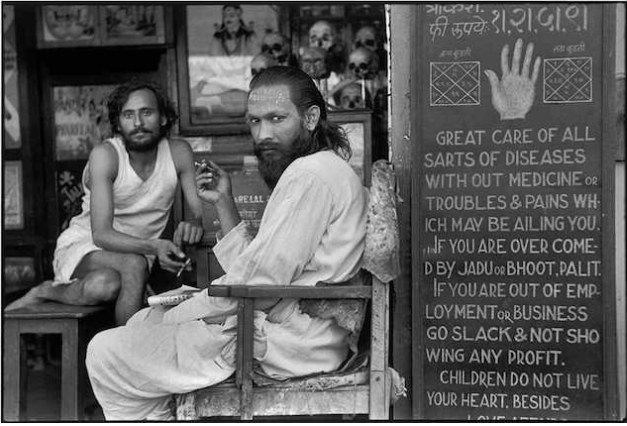 The Rubin Museum, 150 W 17th St, New York, NY 10011
India in Full Frame presents sixty-nine photographs of transformative moments in Indian history by the pioneering photographer Henri Cartier-Bresson, including scenes of political upheaval, the final moments in Mahatma Gandhi's life, and everyday people in Cartier-Bresson's "street photography" style that has influenced generations of artists.
SCREENINGS
Magnum Photos at 70
June 15 – 24, 2017
Metrograph, 7 Ludlow St, New York, NY 10002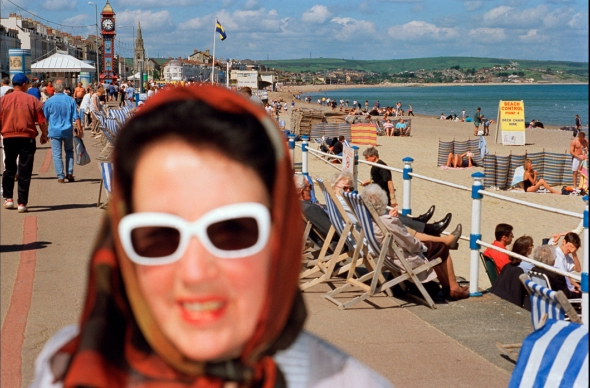 Metrograph will be screening moving picture exploits by masters of the still image, including films by Susan Meiselas, Martin Parr, Eli Reed and Elliott Erwitt. The program will be accompanied by a special evening featuring 'The Misfits' and the work produced by the nine specially commissioned Magnum photographers who produced an unparalleled portfolio of images of this seminal title, it's remarkable cast and stunning Nevada location.
Click here for more information about Magnum Photos at 70
Beyond the Frame: International Cinema by Magnum Photographers
June 24 – July 1, 2017
Museum of Modern Art, 11 West 53 Street, New York, NY 10019
A program exploring the agency's rich relationship to cinema through the lens of travelogues and art films, featuring artists who use moving images as an extension or counterpart to their photographic work to develop personal and auteurist storytelling. Expanding on the agency's transatlantic history, Beyond the Frame spotlights work centered on Africa, Latin America, the US, and Europe, from the 1960s to the present. Photojournalism, fiction, and avant-garde media are alternately at play in the diverse treatments of conflict, social issues, and everyday moments. With selections from the agency's Magnum Eye (1991–93) and Magnum in Motion (2004–today) initiatives, the series also investigates the technological and artistic transition from narrative cinema to video, and finally, to contemporary creators operating in a hybrid and online media field.
Click here for more information Beyond the Frame: International Cinema by Magnum Photographers
PANELS
Magnum Photos Now
2 May – 3 Sept
International Center of Photography Museum, 250 Bowery, New York, NY 10012
International Center of Photography School, 1114 Avenue of the Americas, New York, NY 10036
A series of lively monthly debates that consider critical discourses around photography and reflect on a range of subjects, presented in conversation with acclaimed Magnum photographers, writers and curators. In collaboration with the International Center of Photography.
Click here for program information and to book tickets
Photobooks: History, Future, Form
June 21, 2017
International Center of Photography School, 1114 Avenue of the Americas, New York, NY 10036
A one-day symposium exploring photobooks with Martin Parr, Fred Ritchin, Susan Meiselas, along with other Magnum photographers, critics and publishers. Panels will cover the history and future of photobooks, how the photobook is used to address social and political conflict, and the move towards personal narratives which is invigorating the form.
Click here for more info