Best Travel Accessory!
So you just got those amazing BT earbuds/ headset, and you not only sound good, but you look good, too!
Now you are starting some travel, maybe for business, maybe for vacation, and it would sure be cool to use those sweet wireless headphones on your flight.
But if you are getting on a plane, you either need to hard wire your over-ear headphones, or not watch an airplane movie with ear pods.
OK, found a great solution that I had to use a few times before recommending: AirFly by Twelve South, a blue tooth transmitter!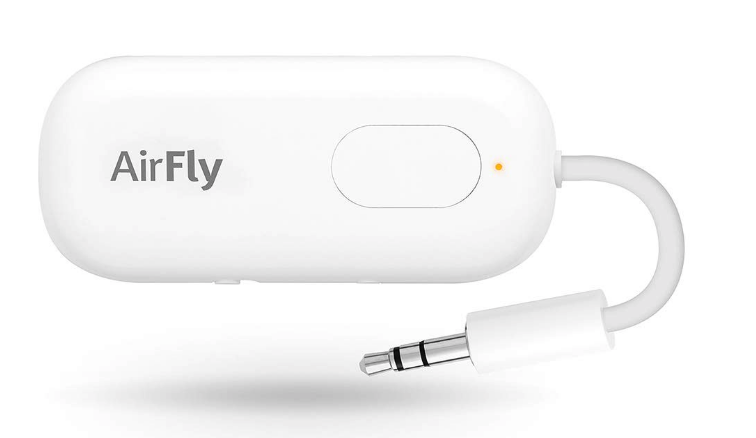 It's a simple deal: pair your head set or AirPods, plug the Air Fly into the headphone 3.5mm jack on the plane, push a button, and Voila! you are wireless! Good for about 20 hours with the pro.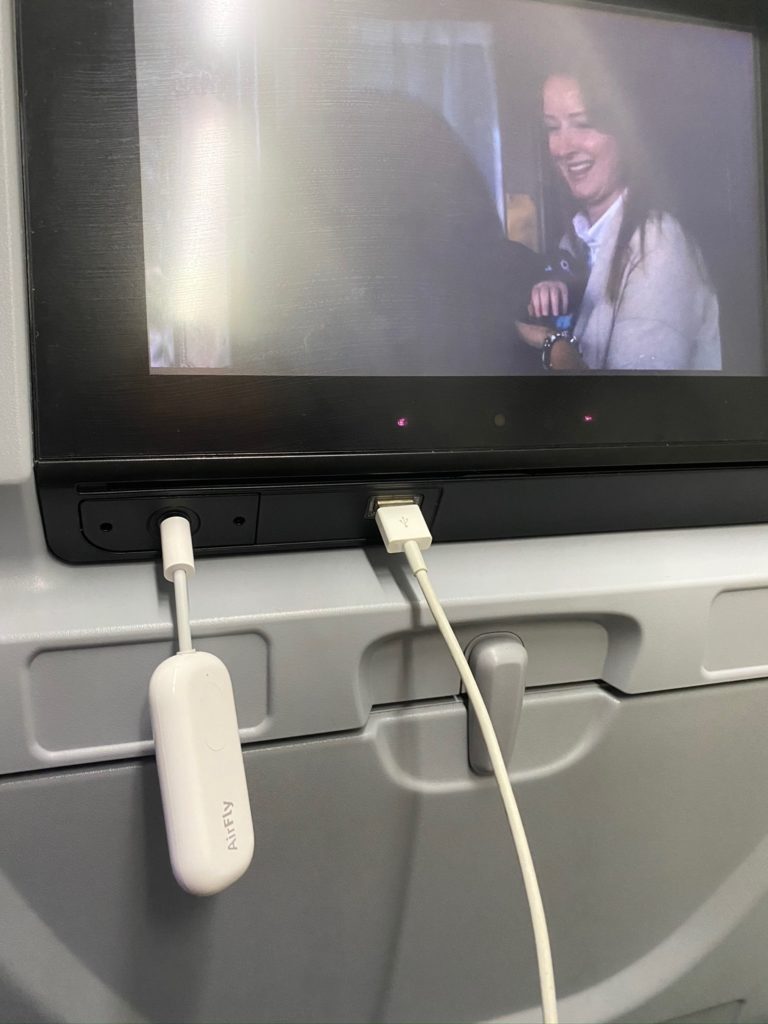 The true story is that I was on my way to a much needed vacation, and was struggling with my Air Pods, and a video on my phone. Yep, it was not a great combo. As people in my row started to get up, the AirPods got loose and flew around the plane. I resorted to the crappy airline wired earbuds, and had to keep unplugging them as my row-mates got back to their seats.
I was determined to find a solution, and still be wireless.
Enter the Air Fly and some sweet over ear headphones. All charged up, I plugged in, pressed the button and the rest of the cross country flight was sorted from an audio perspective!
For you audiophiles, you may ask about latency. For the rest of us, that means a delay between the sound from the source to the headphones. With movies, no issue. Once I used DirectTv which is a kind of live feed for news, it was a bit more apparent. Truth is after a few minutes, even that minor deal went away. maybe the brain just adjusts.
If you fly, this is one heck of a great item to pack. I keep it in my headphone case to make sure I have it. And if you are looking for a cool gift, this works.
Even the Apple store sells it, so it had to pass their test as well.
I have not had a extremely long flight, like NY to Asia this year, yet, but I will have it with me on that when i do.
You can also get a version that allows 2 people to use the same audio feed.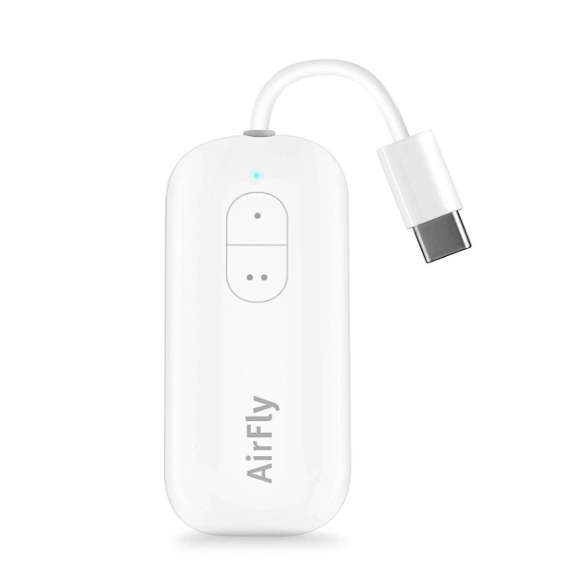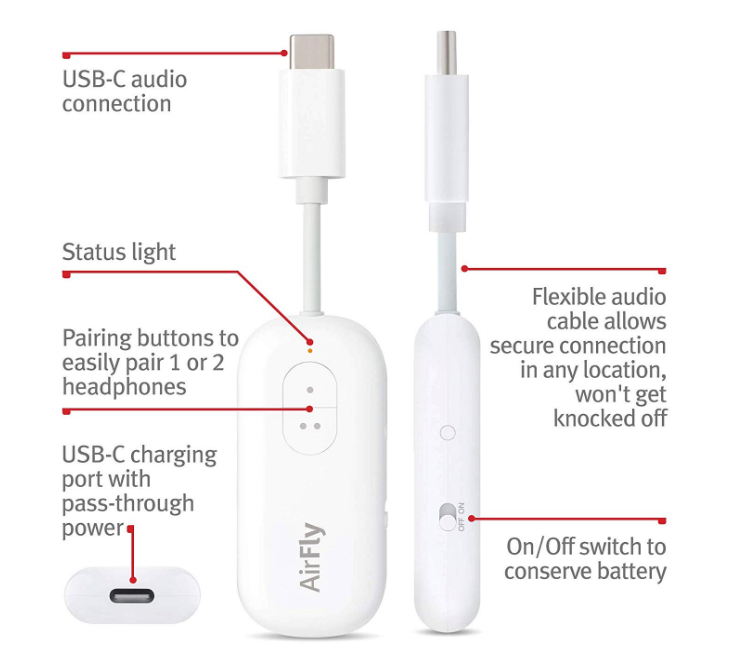 Need to charge?
Uses the new standard of USB C cable.
I did make sure my headset and air pods were paired before I took the trip. Did a test on the laptop. Then once airborne just pressed the button on the AirFly and it was good to go.
There is a big CES wrap-up, with insights and some gadgetry coming, but waiting on some samples to add in.
Lot's of wireless chargers, ear pods, headphones, security, phone cases, some cool lighting, and the biggest news is that the previously talked about developed tech, is coming into AI play and into your life.