Nikon Inc. + NYC Salt Expand Partnership to Help Amplify Diverse Voices
Thsi is a good thing to see in the midst of all the rest. I personally have donated prints to NYC Salt sales, and encourage you to support them.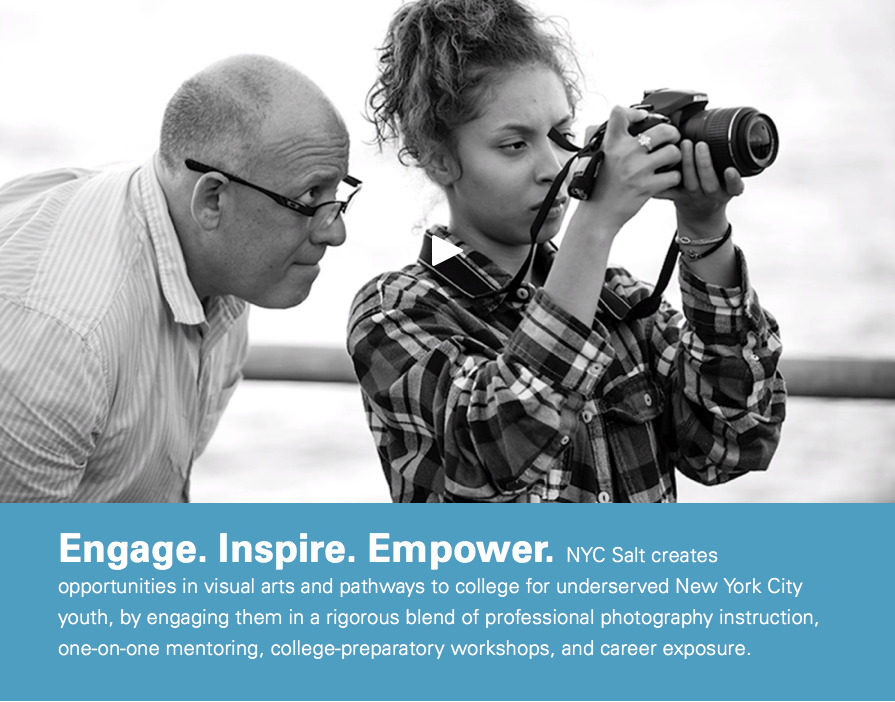 Today, Nikon Inc. announced the expansion of the brand's partnership with NYC Salt, an organization that helps create opportunities in visual arts as well as pathways to college and careers for underserved youth from diverse backgrounds in New York City. This important partnership will expand to include a variety of programs that align with Nikon's ongoing commitment to supporting the next generation of creators and amplifying diverse and underrepresented voices in the arts.
Nikon Inc. + NYC Salt Initiatives
Emerging Talent Scholarship: Nikon will establish an annual $10,000 Emerging Talent Scholarship to an eligible student graduating from the NYC Salt program and entering a visual arts field, providing them with a foundation to help follow their dreams and pursue a career in the visual arts.
NYC Salt Camera Locker Equipment Fund: Nikon will support NYC Salt's camera locker program through an equipment fund which will grant access to the latest Nikon cameras, lenses, and other equipment, enabling students with the necessary tools to advance their photography and videography skills.
Nikon Ambassador Mentorship Program: Nikon is collaborating with its network of world-renowned Ambassadors in the U.S. to coordinate a mentorship program for NYC Salt students, allowing Nikon Ambassadors to interact with the NYC Salt students, share their expansive knowledge and supplement the NYC Salt curriculum for 2020 and beyond.
Nikon is also working with its Ambassadors to organize an online public print sale of their images, with all proceeds going to NYC Salt to help expand their educational offerings to students. The print sale will take place from now through August 31.