Tik Tok Creators, Time to Light up The World!
As most TikTok creators know, a good ring light gives you that semi-flat, appealing light that makes everyone look great.
Even without filters!
You needed to have access to AC for your light, which meant you stayed close to home.
Lume Cube, the people who brought you the laptop light that EVERYONE uses for Zoom calls, came out with a Battery Powered 18" ring light that you have to check out.Right, battery powered, so you are wires free! They call it cordless, but you know what it means.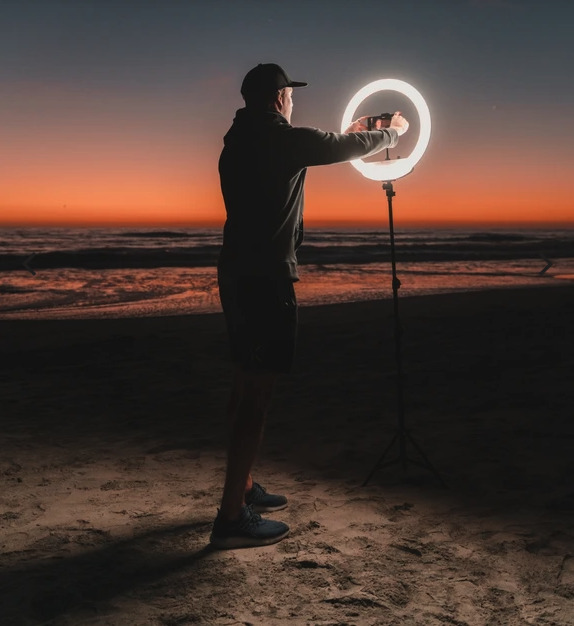 It comes in a kit that includes batteries, AC adapter, charger, phone holder, flexible neck to place phone in various configurations, a light stand, and all comes in in carry bag.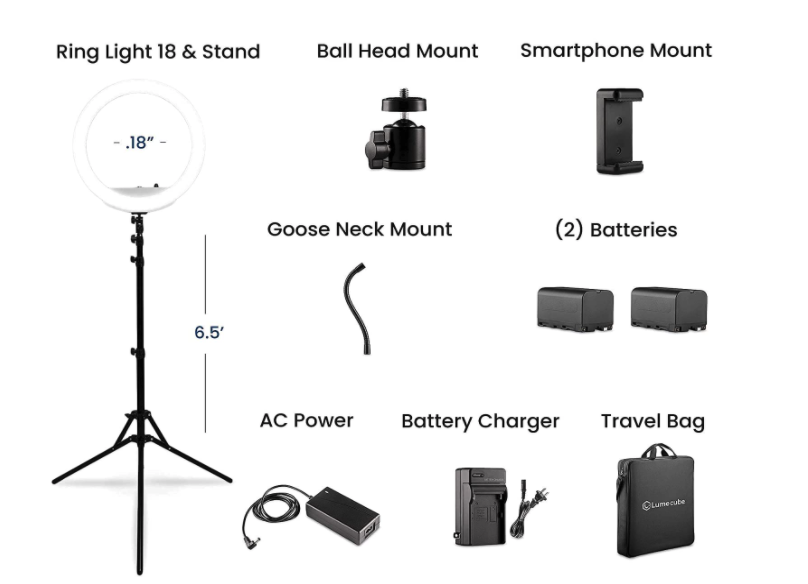 (labor dale sale of 15% off!)
Where was I…. oh, yeah, right..There are some very strong pros, and just one minor con.
First of all, it's lightweight, which will help you schlepping the gear to the outdoor creations. I had been using a much heavier unit, which always stayed inside.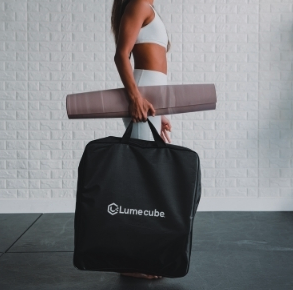 There are easy to use controls to set your light intensity, and color balance,- tungsten/daylight/custom between 3600-5600K  and even check how much battery life you have left!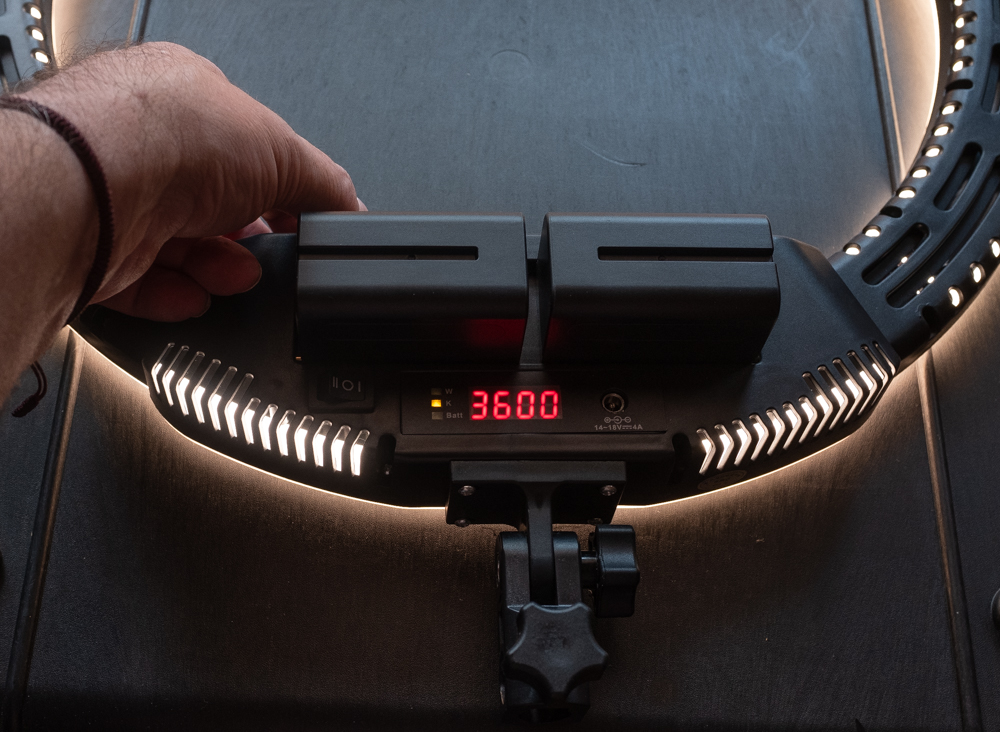 They claim 70min on full charge, although I haven't had to drain them all the way down yet.You can adjust the color temp to balance for Daylight or Tungsten (indoor) or anything in-between.
All I ever ask a piece of gear to do is deliver what it says it can, and keep it simple. This scores on all counts.
I was looking for a solution when I would create on my rooftop in NYC. No plug-in power, so I was always fighting bad shadows or squinting.
With this battery powered ring light, problem solved. Of course, my neighbors weren't too happy about the rooftop light. Have to figure out how to be more stealth!
Take this light ANYWHERE, and create your content, properly lit.
And remember: it does come with anAC adapter, so you CAN plug it into an AC outlet.
Now I did say there was one con: the light stand is less that I would hope for.
It's a bit hard to lock in place, and felt a little less than sturdy with everything mounted. Keep your camera to lightweight mirrorless, or a phone.
It does make the whole package more lightweight, although I just swapped out a Manfrotto light stand that I swear by all the time, and issue sorted.
So go forth, go into the world and create!
In my TikTok life, I will admit that I have now learned that cats don't like tin foil on a counter, and get totally freaked out when a cucumber is placed behind them while they are easting.
It's the little things.
Some notes about the company : from the first time I saw the LumeCube submerged in water at a trade show, to popping one on top of my camera,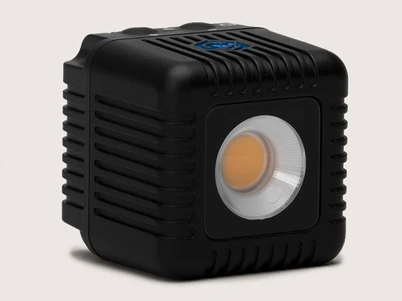 to the almost daily usage on my laptop for meetings, this company has continued to produce quality LED  lighting products and accessories that deliver. This Ring Light adds to the lighting solutions I count on.
BTW, I've heard that the LumeCube with barn door and snoots, has become a favorite with macro shooters. Makes sense to me!