Annual Holiday Gift Guide – Part 1 : Road Warrior or Home Office?
Are you back on the road, or still rocking the home office?
Or maybe slowly getting back to the office?
We have some products to call out for the gift guide this year no matter where you are working from!
For the content creators we have add-ons for your laptops when out in the field: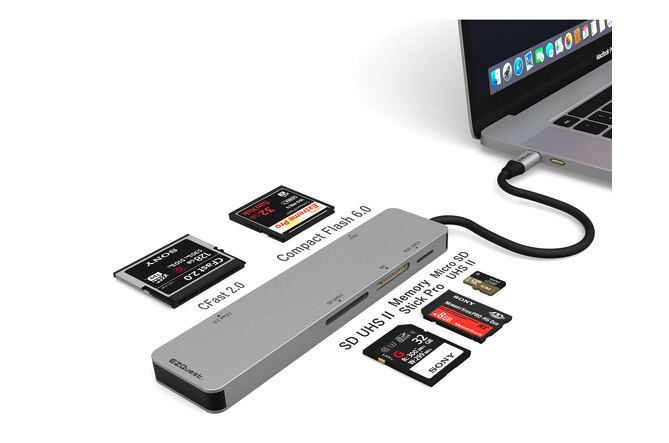 For the first time, we have a card reader dongle that has a slot for CFast cards,CF cards (for you old school folks SD cards, micro-SD cards, and MS cards!
The EZQuest reader is a USB C, so compatible with all your newest gear. One slot for each card format, and it lays flat, depending on your computer.
The big news is, of course, the versatility for the reader.
$60
If you don't need all of the card reader capabilities, you def need a few extra ports!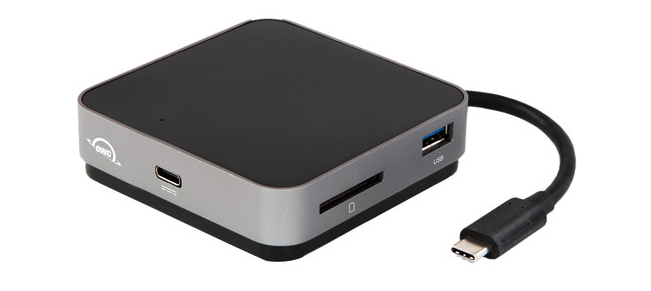 This little beauty from OWC,The Travel Dock give you an extra USB-C (or use for pass through power, 2 USB-A, and an HDMI port to hook up an extra monitor. It's the old packs small, plays big. Perfect travel companion.
$55.
And of course you can also hook it up to your current iPad.
Add on an OWC Envoy Pro SSD external drive,
and you'll get blazing fast speed, Up to 980 MB/s Data Transfer Speed for your mobile editing. And you can use it to record directly from USB type C cameras to this, as an external drive. WiIP67 waterproof rating means it can survive for up to 30 minutes in 3.3′ of water. Loved the included software for back-up.
The include connection cable has USB-C and USB A ends.
Best news is that it doesn't get overheated!
Prices are coming down , and keep an eye out for Black Friday deals. The 1TB is currently about $230
For the home or rad, this folding laptop stand is the best!
MOFT-Z 
I bring this into every company I go to and it sits in my apt loaded with a laptop otherwise.
Folds flat so easy to transport. about $50
If you are an iPad person, or just prefer that screen for you workflow or entertainment flow,
The good designers' at Twelve South, have come out with a smart, well made, iPad holder, that can be used on a table top OR clamped onto a ledge, to hang down to you preferred level.
The Hover Bar Duo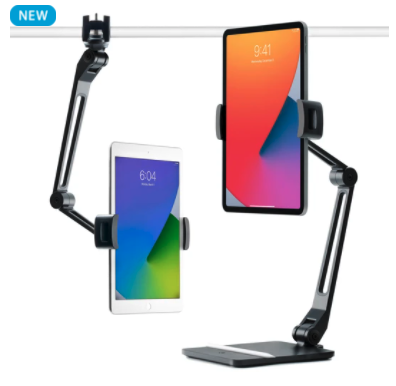 Comes in at about $80
It even has a digital pen well, when used in the desktop mode.
Heavy base, so you know it won't tip over with the weight of a full-size iPad.
It's a simple , and super useful product with a good price.
This is the company that came out with the best thing in flying,
As most of us are using Bluetooth headsets, airlines have not yet caught up to this trend. The AirFly is not just what you want, but what you want to give as a gift!
Forget recording the events on the plane and just sit back , relax and wear your personal head set watching a free movie
It's the AirFly!
Between $40 and $60 dollars.
A great tool for anyone using BT: Plane, Gym, Car, even your new vinyl turntable.
I don't travel without it.
Speaking of your Bluetooth earbuds, The best case I have found comes from Catalyst.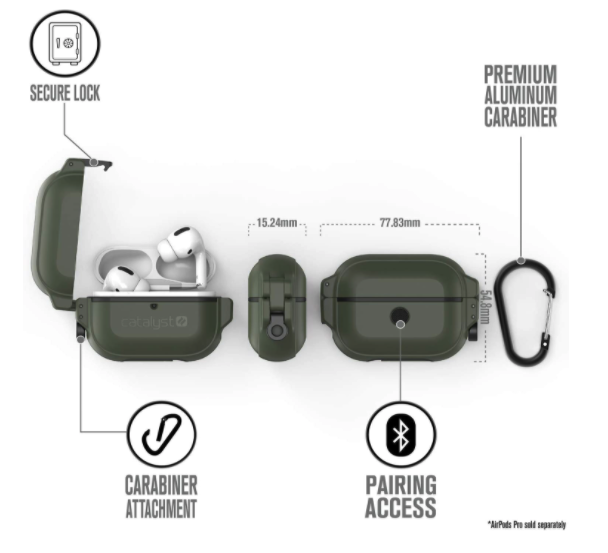 Solid construction, well designed, and you can wirelessly charge the airpods, or use a cord to charge, 330ft Waterproof Total Protection Case for AirPods Pro, Secure Locking System, Full-Body Protective Rugged case for AirPods Pro, Shockproof
It comes with a carabiner  but I just put in my bag.
I have tried many of these, and this one has the best features I've found.
A gift, stocking stuffer, or for yourself, a def buy at $50
For the home office, make sure you have an upgraded camera like the Logitech Brio.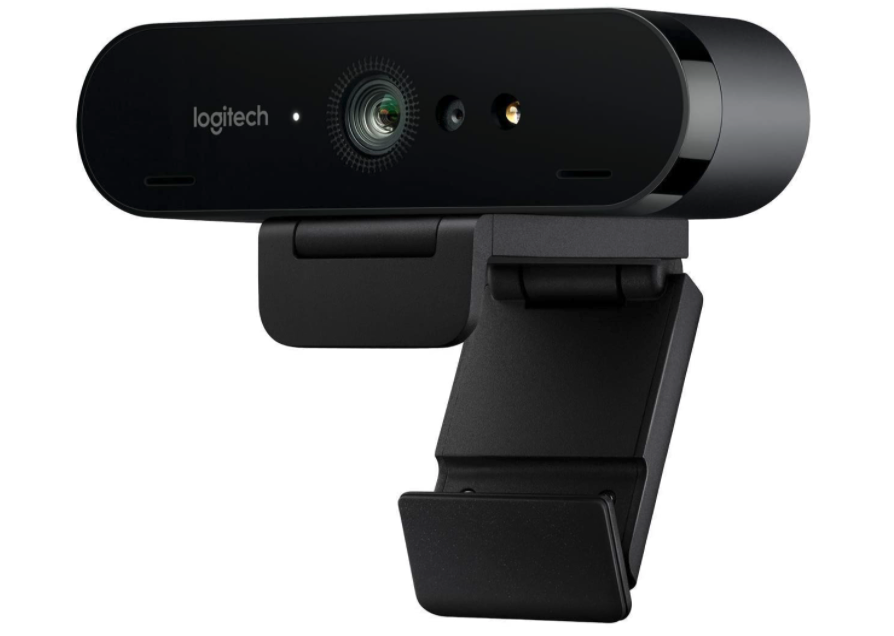 Built in laptop or tablet cams are terrible and this unit , hard to get during the pandemic is a solid 4k camera with adjustment tools for lens angles. Show as much or as little of your environment.
Of course you'll have a Lume Cube Led light,  suction cupped to your laptop for added illumination.
Keep coming back for the rest of the lists!