Holiday Gift Guide – Part 2: Instant Fun!
OK, I don't usually share just one item on the gift guide series, but due to the time frame, here we go:
The Fuji Instax Wide printer, is one of the most fun and useful tools I have seen this season. What I love about this product is the personalized creativity you can add to it. Check out the short tutorial below.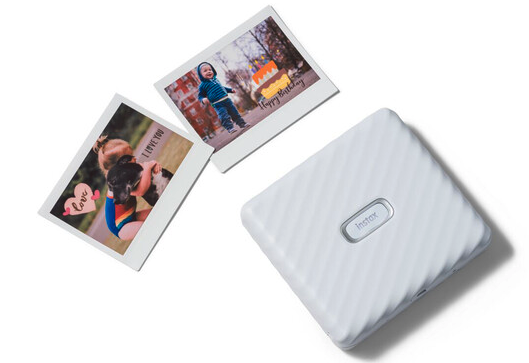 It's an instant printer that connects easily to your phone, via Bluetooth and a free app,  a great size to hand out, 2.4 x 3.9″ , Fuji has increased the peace with the addition of this very cool item to the Instax line-up!
As you gather with family and friends as we emerge from our pandemic cocoons this year, you may want to hand out an image IRL.
But wait there's more!
Not only can you print out your faves from your phone, you can add a QR code that can link to a website,  an audio file, locations, custom sketches that you create!
While first working through this printer, I made a print with a QR code to my website.
As a test.
That evening, I ran into an old friend who asked what I was up to. I shared some of my recent and vintage work on my phone, and they let me know what a fan of Springsteen they were. I shoot a lot of rock and roll, so shared some of those mages.
I printed them a vintage image, below, with a QR code link to my website.
Go ahead! try it! Scan the code!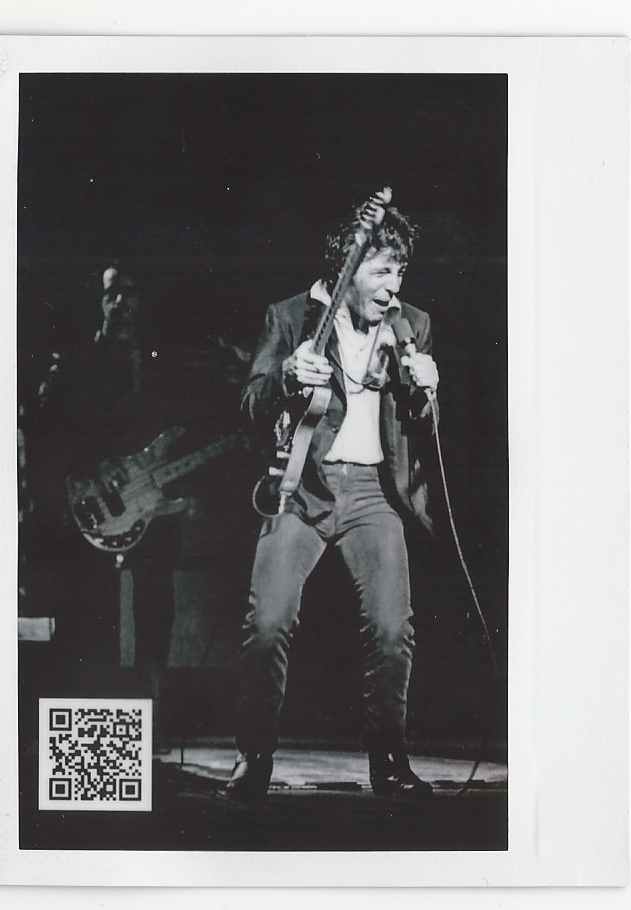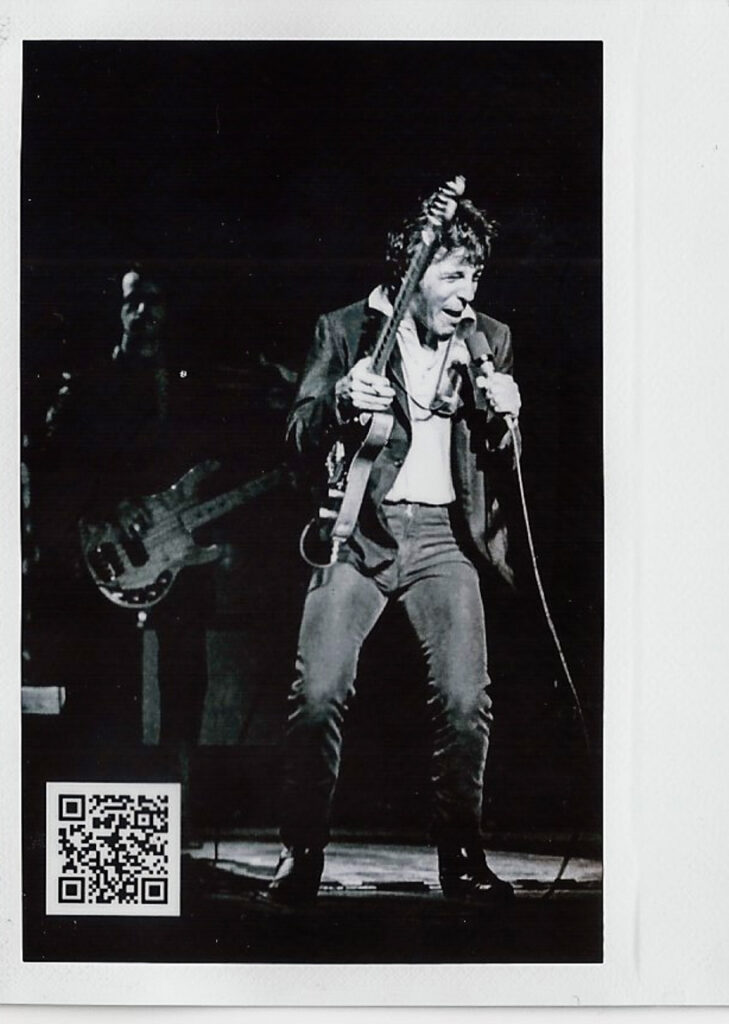 SOLD!!
Next up is recording a holiday message to my daughter on a pic of us from wayback.
So multi use, too much fun, too much usefulness, unique, custom handout.
Pick one up and make sure you get a bunch of film! You'll be using it!
It comes with a stand, wrist strap, and the built in rechargeable battery last for about 100 prints.