"Side by Side" by Debbie Zeitman
One of our frequent contributors, Debbie Zeitman, has a global proposition for you:
read on: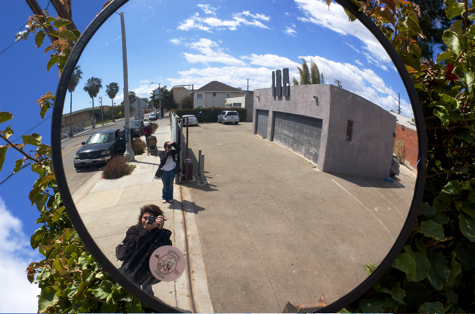 © Debbie Zeitman
We often come to Photoinduced to learn of great gadgets and read insightful reviews, to have our eyes nudged to others' work for awe and inspiration and to learn behind-the-scene tricks.
But how about a little kick to get us out the door, to shoot side by side with other photographers and take the online community to the streets?
July 18th is Scott Kelby's 2nd Annual Worldwide Photo Walk. Photographers across the globe are eagerly signing up to participate and space is disappearing quickly. Photoinduced's Damon Webster is possibly leading a walk in Los Angeles, but even if you live in a distant city, you can join the party.
Hop over to the Worldwide Photo Walk site and navigate to the city of your choice and secure a spot. If your city doesn't offer a walk or if its walk is already full, you can sign up to lead one, but that deadline of June 18th is quickly approaching, so act now.
After the walk, your group can set up a localized Worldwide Photo Walk '09 Flickr group to share images and reflections of a day on the streets. If you still need further inspiration to be launched into action, check out work from last year's walk . Quite impressive.
Walks cover a two-hour period, and details can be found here.
Come armed with extra memory cards and batteries. Consider grabbing that film camera that may be collecting a bit of dust. And gather all the great and appropriate gear you've learned about here on Photoinduced.
Most of all, mix it up, challenge your default shooting setting, and have fun with fellow photographers. And please announce your participation and city in comments so that we can meet one another and see how far the Photoinduced reach is.

Thanks Debbie for that cool turn-on.!
We'll keep everyone posted.