Day 3 at the Cannes Lions Ad Fest
Well , we are seeing the crowds beat a steady rhythm around the Palais (fancy term for the convention center) flocking to, and exiting, the seminars en masse. And you can see the seminars for yourself, for free, @ canneslions.com. A first for this event. And you should take advantage of it, just for the information given by some of the best minds in the marketing world.
The screening rooms are a little less populated, but the titanium and integrated sections appear to be booming. If all of that sounds like a language you can't understand, go to this site, Cannes Lions, and it will be made clearer.
The main thing we are noticing is the chatter about the new economy and how everyone will fit into it. Or not.
It is generally agreed that the massive layoffs at the agencies are jobs that just aren't coming back. Not that personnel won't be needed when things pick back up, but not the positions that have been eliminated. It will all be leaner and meaner to be sure, and the skill sets required are just being figured out. And the seminars seem to give folks some comfort in figuring out what may be next for them.
If you have been fully immersed in the digital space, it's not so much new info, as a confirmation.
A smaller crowd, but incredible insights.
by the way, this campaign just won the Grand Prix for outdoor advertising.
And smoothies by Liquidchefs.
Watermelon and basil smoothie,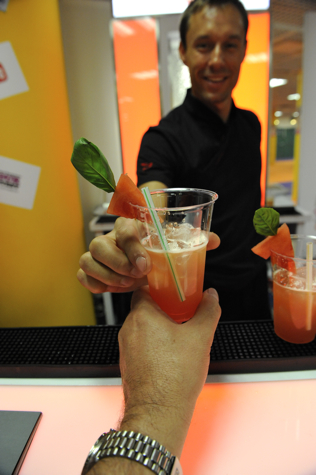 sounds bad, but tastes great!.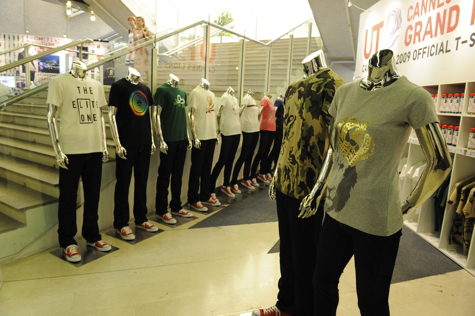 And if you didn't want the freebie T, Uniqlo had an exclusive line for to purchase. Or bring back as gifts " My boss went to Cannes and all I got was this crappy T-Shirt". No, they didn't really say that.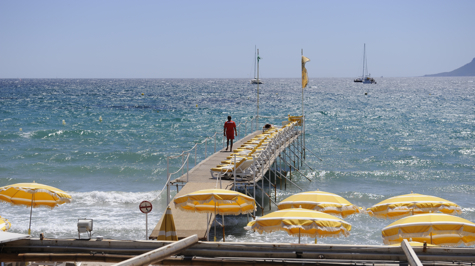 and just a quiet moment on a pier. You need one of those every now and again.
Before we go, here is your daily video.

So goodnight from the Lions! see you tomorrow!