Canon D10 – Real World Review : Don't be Afraid Of The Water!
We recently put our hands on the latest entry into the Canon Point and Shoot line-up, the PowerShot D10 12.1 MP Waterproof Digital Camera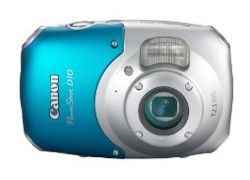 .
Touting underwater capabilities, plus cold weather resistance, and a bit of a shockproof housing, they had our attention.
Since summertime is here, the first line of fun is the pool. But you never really want to get your digital camera too close to the water, for fear of the obvious: water+computer component = bad time.
This little beauty handled it all.
Waiting for a nice hot day when everyone would be in the pool was essential.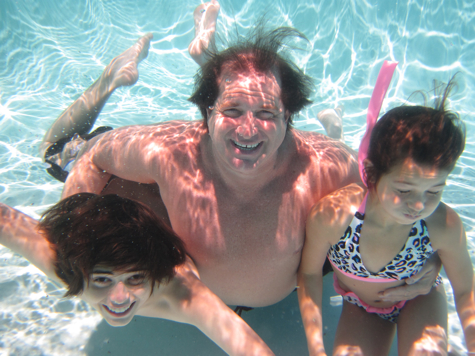 no flash above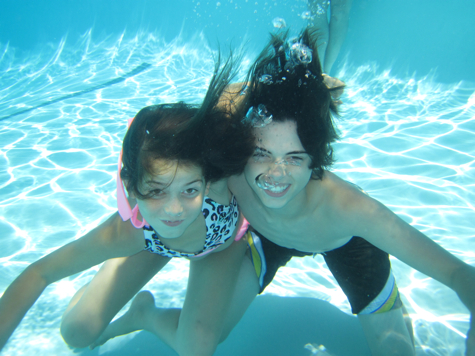 with flash above
The D20 has very easy to use , protruding buttons to help operate under water. And the strap, which cane be affixed on any of the 4 corners as you like, has an easy to adjust clamp to fit it to your wrist so there will be no chance of falling off of your hand into the deep blue sea.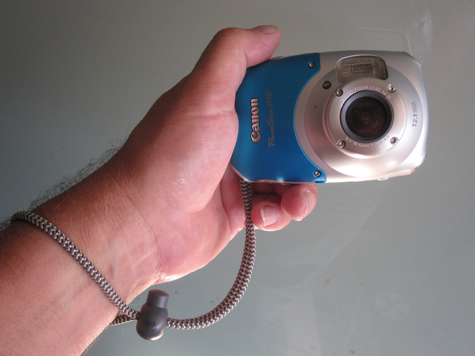 With Auto, Program , or Movie mode (yep, your own "Under the Sea" vids) you can easily set the camera to your situation. They have wisely added a "Beach" mode to the Program.
And not only for your underwater needs, but just hanging in the water. or really close to the water, you can get in on the action and get the kind of shots, you missed standing on the sidelines.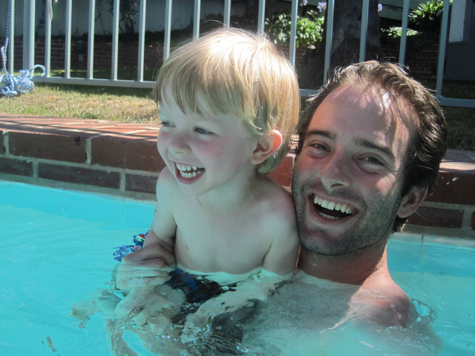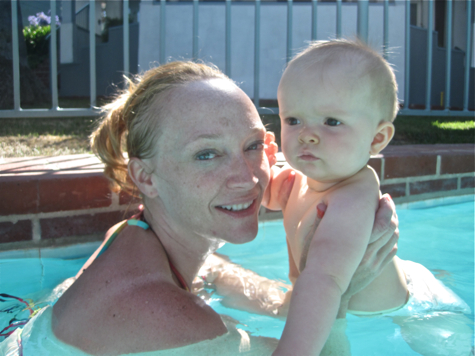 or just below the surface for some cool effects: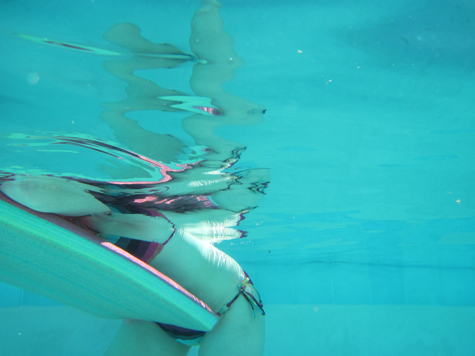 And the video is ultra cool. Here are a coupla samples:

But it's a fine camera totally on dry land too.
Even close up.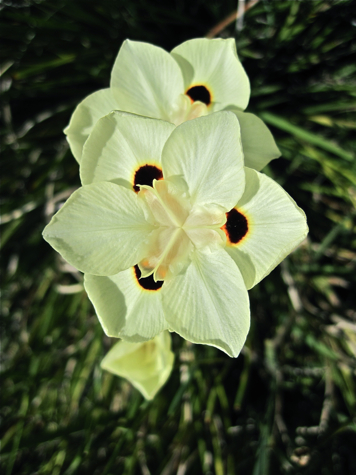 It automatically detected when it was shooting a close-up by the way (that Smart AUTO deal working)
It may be a small part, however the battery charger now has a 2 step light with Charge and Full separate lights. Just saying.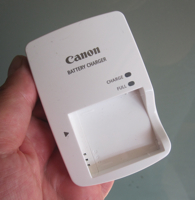 And the video is ultra cool. We'll be posting some examples, shortly. You can shoot up to 1 hr. 35 mins. on an 8G card.
No HD vid, no RAW files on this unit. It is a point and shoot with other extra features.
Ok, the specs:
12.1 Megapixel, 3x optical zoom, Optical image Stabilizer Face Detection Self Timer (waits for you to enter the frame),Video, Blink detection, Smart AUTO (and it is).
Kinda like a perfect family vacation, point and shoot camera.
There we said it.
We know we haven't put it through the snow paces yet. Give us a few months.
Street price right now is about $330. USD. Make sure you get a good, fast SDHC card to go with it all.
Battery lasted pretty darn well, but depends where you'll be and how close to an outlet you are, deciding whether or not you get an extra one to be safe.
High recco for the category.