Scott Kelby Photowalk 2009- Chinatown, Los Angeles
On Saturday July 18th, 2009 there were 913 separate photowalks taking place globally.
What the heck is a photowalk
Well, you take a group of like minded folks, photographers in this case, assemble them, and together, you walk along a prescribed path taking photographs, socializing, discussing gear, sharing images, and generally hanging out with a group of people who have the same interest you do.
Oh, it can be spiced up with a promise of prizes for the best shot.
In the Scott Kelby Photowalk we participated in on Saturday, the top is…
…….wait for it……..
$11,000 worth of photo goods including camera, gear, software, etc.!!
Now, this is only the 2nd photowalk we had ever done and the 1st one we led. When we say "led" it's a term used very loosely. These photographers were on a visual mission.
As the group leader, we were able to float around the pockets of shooters and got to meet some very cool and passionate people.
They loved their photography. As we all do.
Although this was meant as a shooting expedition, we couldn't help but remind everyone that very close by, at the Museum of Contemporary Art, was an exhibit of Robert Franks vintage prints from "The Americans".
It did feel a little like asking someone to eat their vegetables, but those are some tasty veges.
We set a path along the streets of Chinatown in Los Angeles, and realizing that 50 photogs descending into any environment can upset the natural order, so we recommended the group find their paths within a manageable radius.
And they did.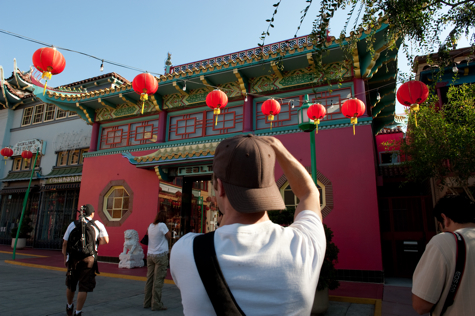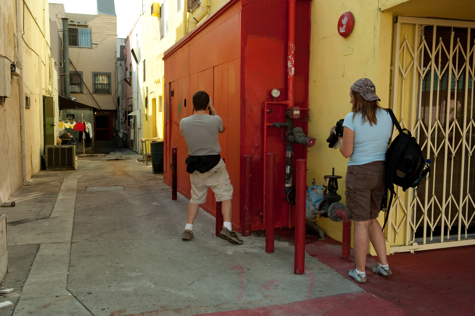 People were all over the place, finding that perfect image.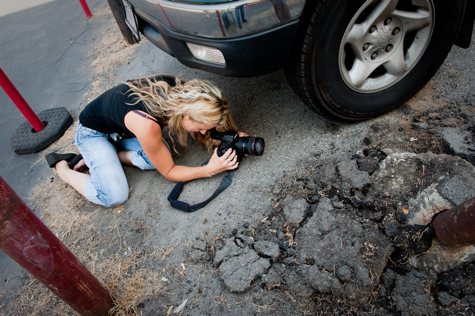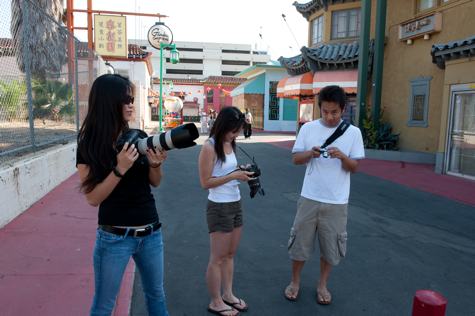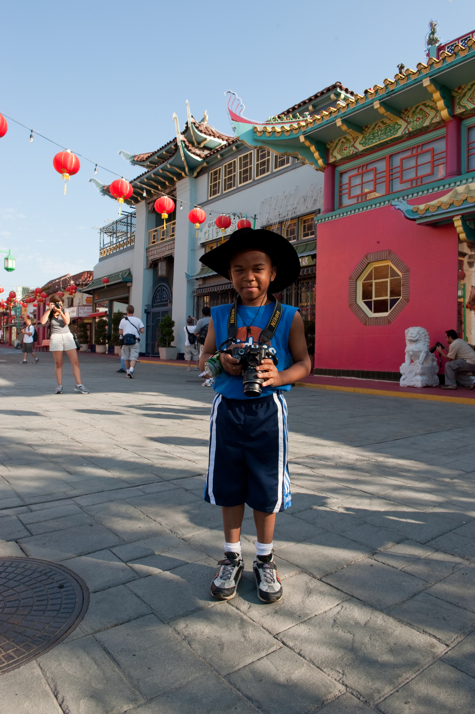 And the group was diverse in age and interests. This 8 yr. old has been shooting since he was 3 !!! Can't wait to see his work.
After the 2 hour walk, the sun was doing it's work and brought the temp up to over 100F, so some of us retreated to a local Dim Sum restaurant, the Empress Pavillion.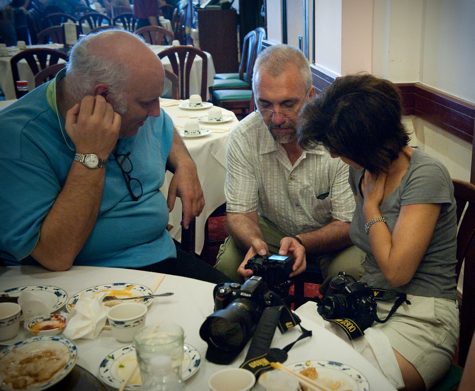 Even the first timers seemed to dig the food, and everyone continued to share pic of the day, on their camera's LCDs.

It was a ton of fun, and we hope to be back next year with it. Who knows, maybe we'll do one before that.
Oh, and the video above was shot with a Flip Video camera. Always keep one in the camera bag,