Day 2 PhotoPlus Expo: Softer crowds, deeper digging
Been another day at the Javits Center and have doing a huge amount of video taping of the new products to get you a front row seat for all of the new photo goods we could get to.
Honestly, they are some long days, the dogs are barking so we'll be posting some pics for right now. Then we'll follow up with some vids on all the gear.
At one of our faves, ICP, we had the pleasure to meet Anne Bowerman and Dave Bias of Polapremium. their dedication to the polaroid product is phenomenal and we'll see if we can get them to talk about some of the future plans for the classic, instant film.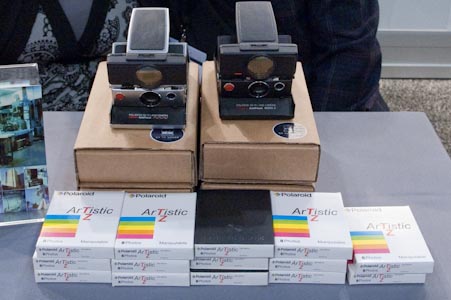 Some folks just wanted to use the expo to let people know what they wanted. I guess that's doing social media the old school way.
Or just a little bizarre. Your call.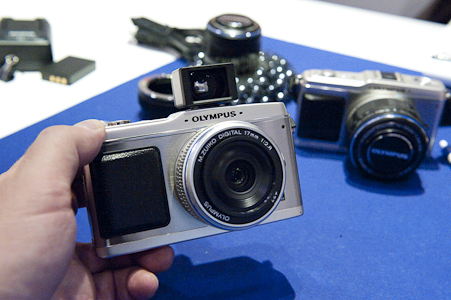 The Olympus PEN with optional viewfinder.
We watched one of the judges for the Let's Do Lunch photo contest, work his magic on the crowd at the Olympus Booth. He's an Olympus Visionary and he gave a solid tour of the new Olympus Pen, to the crowd. Yes, that is one of his food photography books, and is one of the reasons he's a judge for the contest. The best part was when we went out for snack he shot his meal and used a napkin to soften the shadows from the PEN on board flash. Sweet!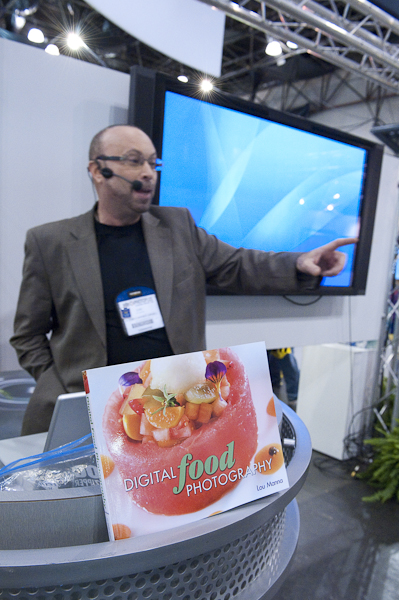 Tomorrow is the last day of the expo, so we'll be doing some wrap-ups, and getting you details on what was on the trade show floor.
Or what we saw and really liked anyway.
Remember yesterday we said there were at least 3 tools intro'd to hang your camera from your body?
Ok, here is the 3rd: