Gary Fong Lights Sphere Vers. 3 – Simpler, Collapsable, Still Good
A few years ago, we attended an event where the photog had this funny white contraption on the front of their flash that looked like a DIY food container/light modifier.
Should it hold my potato salad or shape my light?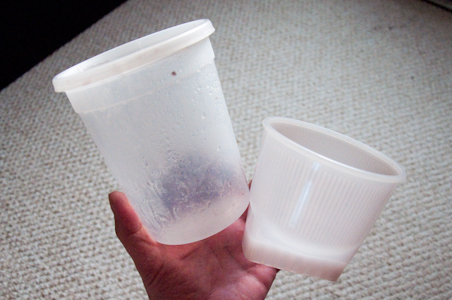 Food or Flash?
It turns out it was the 1st version of the Gary Fong Light Sphere.
Still looked like a food container, but once we got our hands on one, we found out what it was all about.
A simple, great, idea.
Fitting neatly over the front of the speedlight, it spread the light just right and softened the harsh glare of the flash.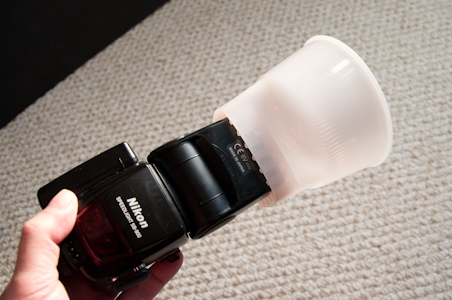 Version 1
Plus you could add some warming tops, wide angle tops or a reflective insert that would increase the bounce and directionalize it more.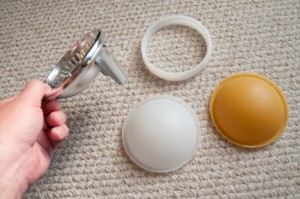 Yeah, this was a real good thing.
However, it had a hard time staying on, especially in an event situation when you were being jostled a bit by the crowd.
So they came out with the next version:
This one used a rubber band for traction on the flash and a velcro tightening strap to secure the unit to the flash.
You could almost hold the the camera and flash by the sphere, it was so secure. We wouldn't do it, but that's just how we roll.
The Crazy Glue demo mindset isn't so important to us.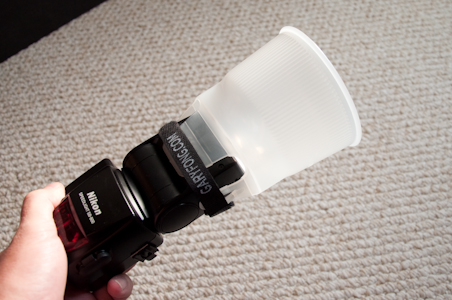 Version 2
Now we have Light Sphere Version 3.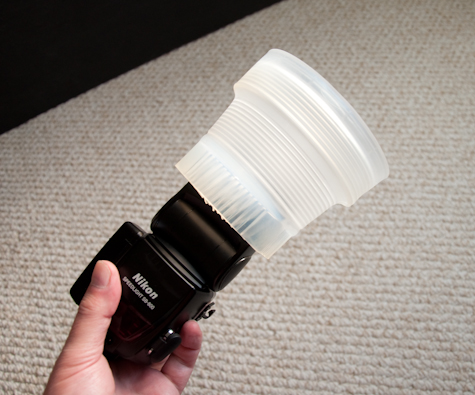 And it folds down, so you can easily put it into your camera bag.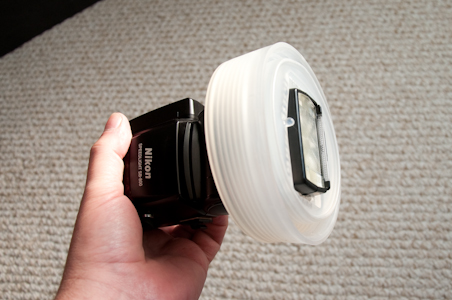 Sweet!
Check the video demo with some other products:
Bottom line is that we use this product, but, when traveling or using a lens bag (smaller capacity) on a shoot, it was too bulky and tough to pack.
Not anymore.
And as simple as it seems, you have to give it to Gary Fong. He probably had some revelation with a food container and made it into a great product, and keeps improving it.
Cheers to that!